French actress Adèle Haenel says she has decided to "politicize quitting cinema." In a letter to French culture magazine Teleramapublished on May 9, the star of Portrait of a Lady on Fire and Women at War explained the reasons she is "going on strike" from the film industry. Her intention in doing so is to "condemn the general complacency of the profession towards sexual aggressors, and more generally the way in which this sphere collaborates with the deadly, ecocidal, racist order of the world".
Haenel has been outspoken throughout her career, repeatedly expressing her political convictions and highlighting abuse. In 2014, she came out as a lesbian during her acceptance speech for the César award for best actress in a supporting role, for Susanna by Katell Quillévéré. In November 2019, she revealed to the French investigative online outlet Mediapart that she had been groped and sexually harassed by director Christophe Ruggia. The following year, she walked out of the César Awards ceremony in protest at Roman Polanski, who has been accused of rape, winning the Best Director award.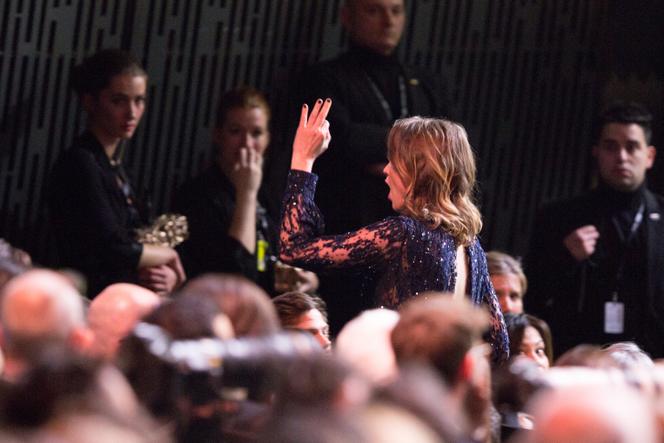 But this time, she says she's leaving for good. Having been spotted at the recent protests against the French pension reform, she also turned out on March 24 to support striking workers at France's largest oil refinery, TotalEnergies, on the northern coast. "Let's be clear: while biodiversity is collapsing, the militarization of Europe is spiraling out of control, hunger and misery are constantly spreading, why is the film world – politely gathered at the Césars, promoting their films – obsessed with trying to keep things 'light'? Not talking about anything?" she wrote.
Her statement was immediately heralded by Green MP Sandrine Rousseau on Twitter. The next day, the secretary general of the General Confederation of Labor (CGT), Sophie Binet, speaking as a guest on current affairs program Daily, said she was impressed by Haenel's courage. However, another guest on the programme, actress and filmmaker Maïwenn, there to promote her new movie Jeanne du Barry (starring Johnny Depp as Louis XV, a few months after his victory in court against ex-wife Amber Heard, who accused him of domestic violence, rape and death threats), said she found it "sad to make such a radical statement."
'A modern-day Antigone'
The world asked filmmakers, actors and actresses for their reactions to Haenel's statement. The word "courage" came up frequently. So did "empathy" and "admiration". Aurélia Georges, director of The Place of Another (Secret Name) said: "I think it's a very strong letter. Adèle Haenel speaks to my sense of responsibility, and her profound and uncompromising statements make me feel guilty, even though I'm not one of the people who defend Polanski."
You have 73.83% of this article left to read. The rest is for subscribers only.