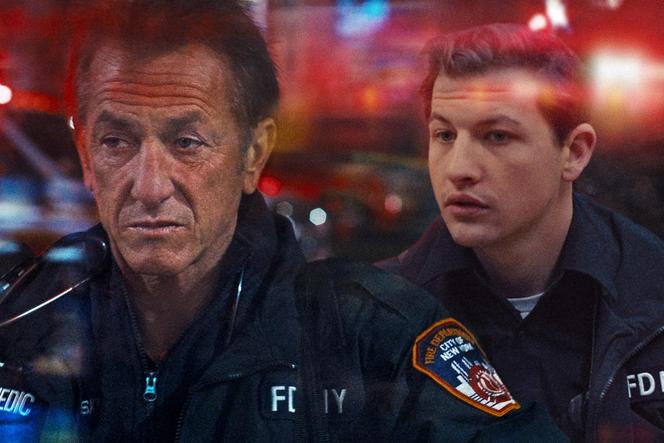 OFFICIAL SELECTION
Added in extremis to the competitive list to electrify the Cannes audience, the tiresome Black Flies brings together Hollywood veteran Sean Penn and the young actor Tye Sheridan, bursting with both talent and charm (see Steven Spielberg's Ready Player One). Unfortunately, Sheridan fell into a trap, a buddy movie from hell reuniting two paramedics in the trashiness of New York streets.
Penn, a toothpick stuck in his mouth and his eyes half closed, plays a John Wayne of emergency services who has come back from everything and who is contaminated by the lure of death he is supposed to fight (as a final dialogue explains, in case the viewer would also find himself in a state of deep shock by this stage of the film). Sheridan plays a young paramedic fresh out of school. Stripped of the slightest emotional depth, these two characters are two pawns thrown into a cinema saturated by formalist excitement and complacently forcing the dark side of its subject while asking the viewer to admire the stoicism of two puppets of human suffering.
Jean-Stéphane Sauvaire, a Frenchman living in the United States, a former assistant to Cyril Collard on Savage Nights (1992) and a director who loves gritty subjects and bleeding representations of violence (johnny mad dog2008, A Prayer Before Dawn2017), directed this film adapted from the novel Black Flies, written by trainer paramedic Shannon Burke. Cinephiles will have noticed the reference to Martin Scorsese's Bringing out the dead (2000).
American film by Jean-Stéphane Sauvaire (2 hours).