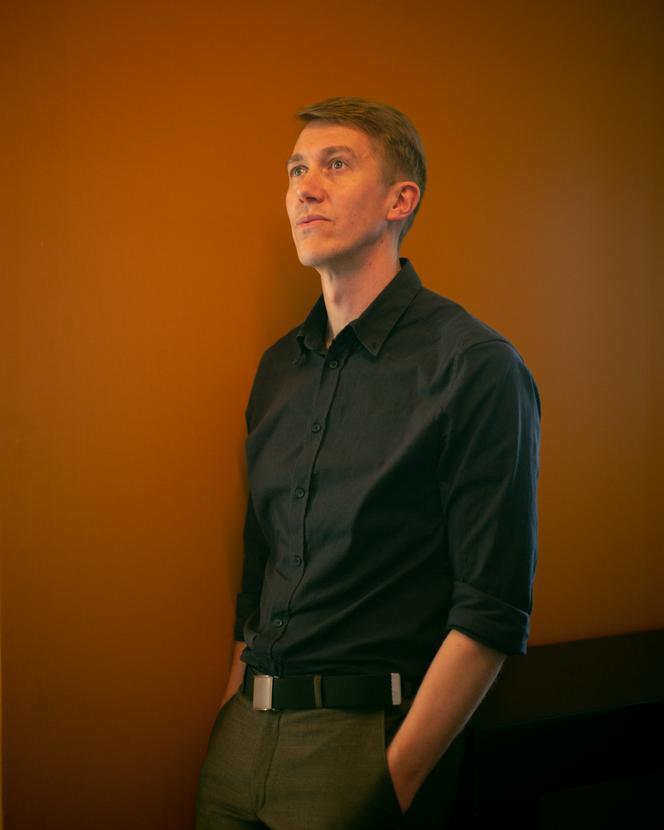 OFFICIAL SELECTION – COMPETITION
On a day without a weak link, Monday, May 22 marked the beginning of the second week of the Cannes Film Festival. The race for the Palme d'Or began with Jessica Hausner's Club Zeroa film about the influence of a nutrition teacher at an elite prep school who tells her students to eat less, and continued with the most recent minimalist opus by Aki Kaurismäki called Fallen Leaves. This film follows two penniless thirty-somethings: Holappa (Jussi Vatanen), a construction worker, and Ansa (Alma Pöysti), a supermarket clerk.
Their eyes meet in a karaoke bar. After some time and with some luck, they find each other. She has pale skin and blonde hair and is wearing a skirt and a raincoat. He has brown hair, a slim figure and is wearing jeans and a leather jacket, with a constant sadness in his eyes that is reminiscent of French actor Bastien Bouillon. The elegance of the two protagonists is apparent in every shot. Like a rampart protecting them from the fall.
Holappa struggles to hold down a job (warehouse worker, construction worker) due to his alcoholism. Ansa is fired for stealing an expired product that was going to be thrown out. Immediate termination, says her manager. "There's no notice here anyway. It's zero-hour contracts," Ansa replies. No money, no job, you have to start from scratch. A shady bar owner hires her as a dishwasher, but her boss is soon arrested for drug dealing on the day Ansa was supposed to get her paycheck. She's back to square one.
Read more
Article reserved for our subscribers

Cannes 2023: Michel Gondry, self-portrait of a filmmaker in crisis
Curious anachronism
Finnish filmmaker Kaurismäki, born in 1957, with this fifth competition title at Cannes, inserted a curious anachronism in Fallen Leaves. The film appears to take place in modern day, with radio updates on the war in Ukraine, but his characters seem to be from the early 20th century, a time when "day laborers" bounced from job to job with no safety net. Ansa and Holappa are the new working poor, threatened by homelessness. When Ansa returns home and finds a bill to be paid, she turns off the radio and cuts off the electricity. Her life is withering away.
Kaurismäki's tragicomedy is the fourth film in his working-class trilogy that began in the late 1980s, preceded by Shadows in Paradise (1986), Ariel (1988) and The Match Factory Girl (1990). The tip of the hat to Chaplin is evident in Fallen Leaves, with characters who struggle, lose everything and start over. It is reminiscent of A Dog's Life (1918) and The Kid (1921), with Chaplin being one of Kaurismäki's favorite references, along with Robert Bresson and Yasujiro Ozu. The Finnish filmmaker's trademark deadpan humor is also present, as are his familiar refuge spots: the cinema, small cafés with rock bands. Here two young girls with guitars, proclaiming their desire not to get up anymore, silently listened to by old men with slicked-back hair.
You have 26.66% of this article left to read. The rest is for subscribers only.