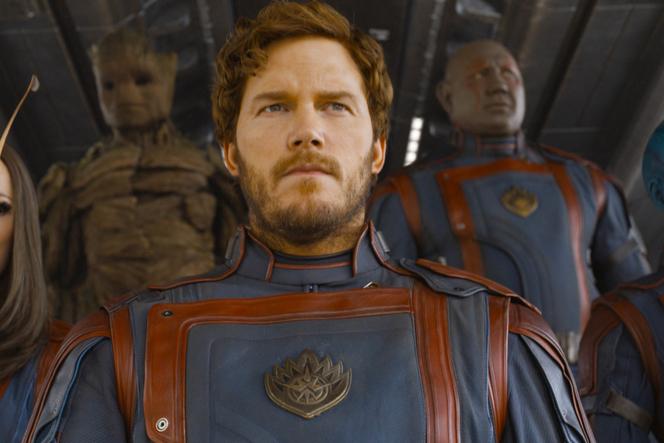 THE WORLD'S OPINION – SEE IT
"Was it cool?" asks Peter Quill (Chris Pratt), at the end of this third and final installment of Guardians of the Galaxy, the most pleasant franchise in Marvel's collection. The answer is yes, yes it was. And this is so much the better for Marvel, which is barely recovering from the box-office disaster of Ant-Man and the Wasp: Quantumania, which was released in February and reached new heights of ugliness and boredom. To add insult to injury, a new report published in the American press revealed that, pressured by the studio's "ogrelike" productivity, VFX (visual effects) companies are working in a rush, which explains the increasingly unpredictable quality of the visual effects, to the great displeasure of fans, who have ultimately seen nothing but this deficiency and are not shy about mentioning it.
Given that the latest Marvel films are so bad they're good, you can bet that this rush affects production at all levels: scripts (which are increasingly abstruse and even stupid), filming, editing and even acting (we are still haunted by the image of Bill Murray, lost in the last Ant Man). It probably took the energy and talent of a brilliant geek like James Gunn to restore the reputation of a brand in turmoil. The discovery – driven by the American alt-right – of pedophile jokes that he supposedly posted in 2009 on Twitter pushed the wonder boy away from directing the second installment before he was rehired for this film, which he wrote and directed. Since then, he has become co-CEO of rival studio DC Comics, for which he will direct the next Superman.
But let's get back to the plot of part 3. A band of friendly outsiders is caught up in the past of one member of the gang, Rocket Racoon. In order to save their animal friend (played by Bradley Cooper), the Guardians gather for a final perilous mission at the end of which solidarity, love and friendship will triumph. It remains, it must be said, as stupidly childish and frighteningly puritanical (a requirement of globalization) as the others, with multiple narrative arcs that fail to hide the empty plot.
Read more
'Dungeons & Dragons: Honor Among Thieves,' a spectacular makeshift heroic fantasy
An extra-special something
Gunn seems to know this. For him, the interest in the film lies elsewhere, in the effort he goes to insert a little something extra-special to a list of specifications that are undoubtedly very constraining. His struggle is to not simply be a laborer engulfed by the pyrotechnics of visual effects, but rather a true director obsessed with the idea of ​​leaving a mark through his work.
The James Gunn formula? A dose of know-how, love for American fantasy cinema, kilos of jokes that pack a punch, a layer of coolness (which sometimes borders on excessive) and a very nice soundtrack. This is central in all three films and ranges from Alice Cooper to Bruce Springsteen and even includes Radiohead (the opening sequence unfolds to "Creep"). From star trek to Joe Dante to Stanley Kubrick to John Carpenter, the director goes back over the history of Hollywood science fiction with the rather generous idea of ​​inscribing his film in a whole cultural heritage that will undoubtedly make the youngest viewers interested in discovering it.
Even the most reluctant of spectators will have to admit that this is not just a cynical display of cultural varnish on a franchise but that some scenes really work. The director carves out large sequences of action in an extremely smooth way, with no whiplash editing cutting it into small pieces. Here and there, a miracle happens. The directing is what grabs you and moves you. Gunn has finally succeeded in this highly perilous mission: transforming the bedroom where he spent his teenage years into a $200 million (€178 million) blockbuster.