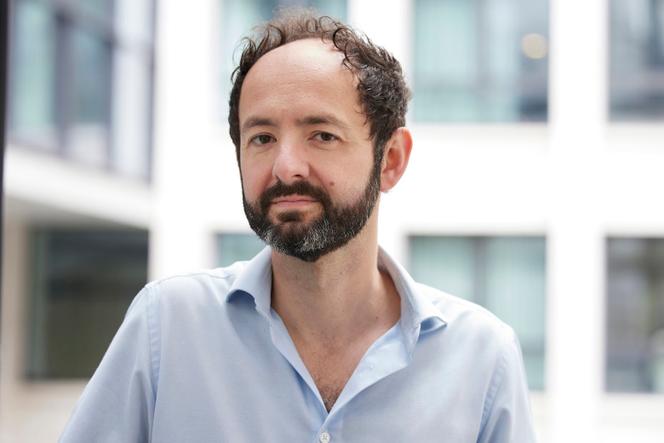 Teams have come and gone at the head of the Directors' Fortnight, an important parallel section within the Cannes Film Festival, overseen since its creation in 1969 by the Society of Film Directors. The 2023 edition marks the arrival of a new leader. Julien Rejl succeeds Paolo Moretti, from Italy, who provided four years of good and loyal service (2019-2022) over three editions. The 2020 edition did not take place due to the pandemic.
It was therefore a baptism by fire for a person who breaks with the norms of the sector, as the new delegate general does not come from the world of festivals but from distribution. Rejl was the official scout for a small and atypical company, Capricci, homing in on cutting-edge authors. That was enough for the industry to fear a "radical" shift in the Fortnight, an echo that was amplified by the announcement on April 18 of a selection that included many unidentified up-and-comers, instead of other highly anticipated names.
But his career does not in the least suggest a restrictive approach to film. When we met in his neighborhood in the east of Paris, the man, born in 1982, described himself as "an introverted child from the working classes of the Nord-Pas-de-Calais region [north of France], the son of a worker. I grew up in a very small town with no local cinema, 200 meters from a video store." His first exposure was watching movies at home, with a focus on American cinema of the 1980s and 1990s, an explosive period: "Verhoeven, Kubrick , Cimino, discovered at the age of 7 or 8, then James Cameron, David Lynch, the Coen brothers." pulp Fiction (1994), by Quentin Tarantino, ignited his desire to make movies, but the industry seemed far from reach.
Read more
Article reserved for our subscribers

Cannes 2023: A renewed sense of optimism for the movie business
A good "obsessive" student with a knack for math, Rejl took the competitive exams to go to the top Paris business schools, which led him to work for a while in a consulting firm. But his "crazes" did not go away, and he took another competitive exam, that of the Fémis film school, in the distribution-operations section. In 2009, he joined Capricci as an intern and, shortly after, was entrusted with the distribution division to develop the house label. "I've always had a somewhat unidentifiable place in distribution," he said. "I can't say that I was doing the same job as the big guys in the sector: I didn't have the same means or the same commercial stakes. I considered myself more of an editor of films, and that's how I learned the business."
You have 43.44% of this article left to read. The rest is for subscribers only.