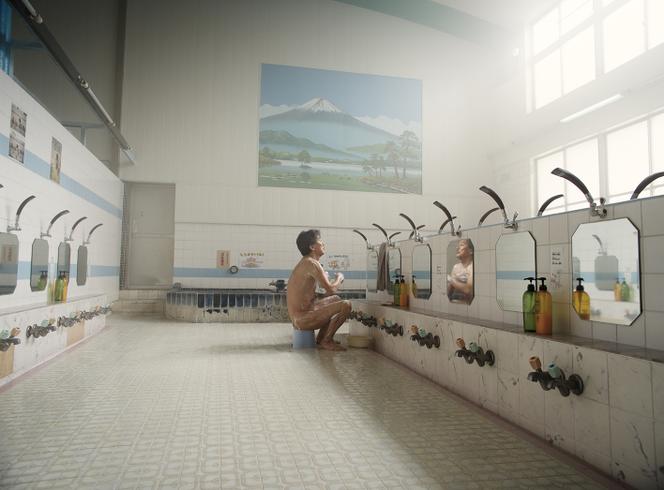 OFFICIAL SELECTION – COMPETITION
Wim Wenders has a long history with the Cannes Film Festival, spanning almost 50 years. It was on the famous French Croisette, in 1976, that the German filmmaker, born in 1945, received the International Critics' Prize for his road movie, Kings of the Road – which follows the destiny of two men at odds, one of whom travels the country in a movie truck. This was followed by the Palme d'Or for Paris, Texas (1984), the Best Director Award for Wings of Desire (1987), the list goes on. Meanwhile, the director and photographer won the Golden Lion in Venice with The State of Things (1982), a Silver Bear in Berlin for The Million Dollar Hotel (2000), while several of his documentaries, such as Buena Vista Social Club (1999) and pina (2011), were both nominated for Oscars. Depending on the year, there have been gems and other more mainstream works.
Perfect Days, Wenders' new cinematic journey to Japan, following Tokyo Ga (1985), in the footsteps of director Yasujiro Ozu, is a strong addition to this fine collection, with a strong Zen influence. In this film, Wenders follows the daily life of a modest man, Hirayama (Koji Yakusho), in his fifties, employed by the city of Tokyo to clean public toilets in the Shibuya district. The character performs his thankless job to perfection, as if the survival of the human race were at stake, thus rediscovering a certain dignity.
The routine of this poet of clean toilets, vigilant for even the slightest stain, curious about everything – a blade of grass… – is transformed into a sum total of captivating moments. But let's face it, it's already seen all over again. Both the subject and the staging remind us of Jim Jarmusch's sumptuous Paterson (2016), starring Adam Driver as a bus driver and occasional haiku writer. In the Cannes competition, that film was snubbed by the jury then presided over by George Miller.
A touch of drama
Wenders never leaves Hirayama's side from sunrise to sunset, capturing his rituals, the way he puts on his uniform and takes it off at night. The editing assumes the repetitions, while modulating the rhythm and length of the shots (a feast for the eye), injecting a trace of drama.
Starting from almost nothing, and knowing that the most minute of details is elevated to the level of an event, the director weaves a sophisticated tale that gradually reconnects his hero with the world. In concentric circles, first the professional environment, then the family, the script ends up sketching out a love story. A few characters illuminate the journey, such as the young actress Aoi Yamada, the Japanese reincarnation of Uma Thurman in pulp Fiction (1994).
You have 38.32% of this article left to read. The rest is for subscribers only.