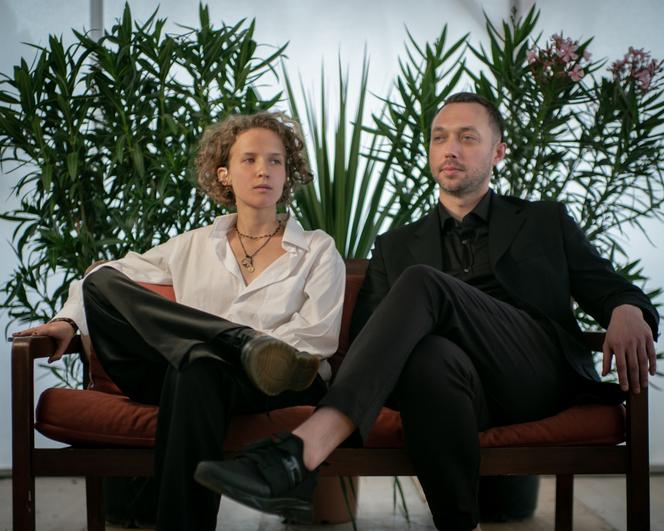 "I think what's happening is an incredible disaster." Calm, attentive and sitting upright on his seat in this cafe away from the bustling center of Cannes, Russian director Ilya Povolotsky does not shy away from the situation: "I am against the war in Ukraine, against the use of violence in general, and against the policy of my country's government." Responding to the Directors' Fortnight's invitation to come and present his new film, Grace, he said he didn't experience any difficulties in getting there – "Other than obtaining French visas, which took a very long time to arrive…" On the other hand, we were worried about him returning and would not want to put him in a difficult position. He seemed serene: "I don't know if it will be difficult. Or how the authorities will react. It will all depend on that…"
The 36-year-old director spoke plainly, choosing his words carefully: "First, we must understand that there is no cinema, literature, artistic expression or culture outside the world around us, and especially what is happening today. Secondly, I salute the strength and courage of my fellow filmmakers in Russia who, despite the circumstances, continue to carry out their work."
In the Urals and a thousand kilometers east of Moscow, Izhevsk – a large industrial center with 600,000 inhabitants – is known for its arms industry, where the famous Kalashnikov AK-47 was designed. This is where Povolotsky grew up. There are no cinemas except for a large cultural building where nightclubs ruled, he said. Once a year, school and college students were shown a classic film about heroes and war. VHS copies of author films were passed around. His father was an engineer in the wood industry and his mother was a business manager. "In my family, we watched a lot of films: Tarkovski, Guerman, Sokurov, Paradjanov… These were all names I knew." He described the pirate VHS boxes that were passed around with their titles scribbled out, such as Zemeckis' Back to the Future replaced with Tarkovsky's Mirror.
'Informal communication'
He left to study law in Moscow. His thesis was on constitutional laws. He smiled, thinking about the current situation. But during his first year at the university, he was chosen to play a role in a series. "I was fascinated by everything that happened on the other side of the camera. By these people who seemed a little crazy to me and spoke a language I didn't understand." That was how his desire for cinema came about. "I was young and presumptuous enough to say I could do it myself."
You have 55.41% of this article left to read. The rest is for subscribers only.