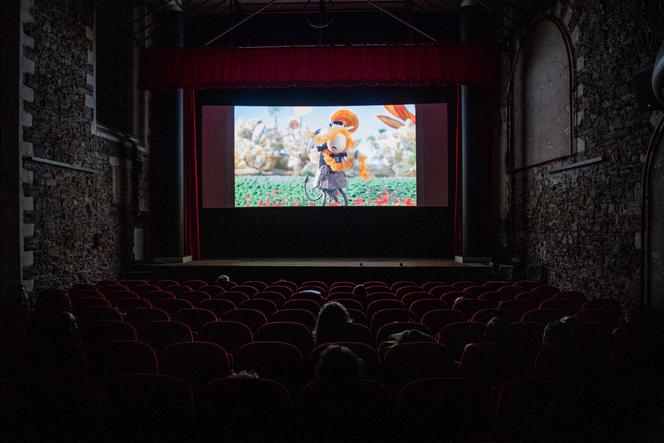 Voice-over artists want their say: In a manifesto published on Thursday, May 25, as the Cannes Film Festival welcomes the world's cinema, 21 unions and associations of voice-over professionals raised their voices in protest against artificial intelligence (AI).
They call for the "protection of the work of actors and human creativity as a whole" to avoid the "destruction of an artistic heritage steeped in creativity and emotion, which no machine can produce." The young organization also urges European decision-makers to "modify the system to protect performers' rights."
Among the signatories, the French association Les Voix, which brings together over 210 industry professionals, had already warned of "fraudulent recordings" in a "voice theft" alert published in April 2023. "We received contracts from some of our members for recordings ' for research purposes'," explained Patrick Kuban, actor-performer and co-founder of Les Voix. "We then discovered that they were being used to train the artificial intelligence of a Milan-based start-up."
'Biometric data'
On its website, Voiseed, the company suspected of entering these voices, claims to be responding "to the demand for multilingual expressive voice content by revolutionizing Speech Synthesis with Generative AI." In February, the same company announced that it had raised €1 million from an Italian fund and the European Innovation Council. The institution, set up to support the commercialization of technologies developed in Europe, had already loaned €3 million to the Milanese start-up in 2021.
Voiseed is not the only company in this niche. Eleven Labs promises "the ultimate too for storytelling." In 2021, Israeli start-up DeepHub dubbed the horror film Every Time I Die into Portuguese and Spanish using AI. In early May, Google unveiled its new Universal Translator tool, capable of translating a person's speech while matching their lip movements to the specifics of the new language.
The companies that have entered this market point to the savings that production companies could make, as well as respect for the original work. Voice-over professionals, on the other hand, argue that there are legal pitfalls.
"The voice is a biometric data," argued Mathilde Croze, a lawyer specializing in intellectual property and digital rights, who defends the interests of Les Voix. "Do the companies that retrieve this kind of data really have all the actors' agreements to use them in this field?"
Post-mortem contracts
In September 2022, a contract between Ukrainian company Respeecher and James Earl Jones, the actor behind the voice of Darth Vader for 40 years, was unveiled. The 91-year-old baritone granted the start-up the right to reproduce his voice in the upcoming Star Wars. Respeecher has now at its disposal a database of sounds recorded by the retired actor to generate the threats of the Jedi's greatest enemy.
You have 16.43% of this article left to read. The rest is for subscribers only.