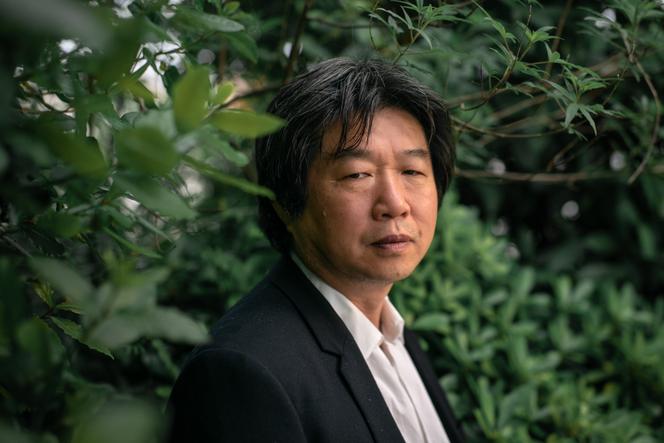 One of the greatest contemporary filmmakers and photographers, Wang Bing, born in Xi'an, northern China, in 1967, is presenting the dazzling Youth (Spring) in competition at Cannes. The documentary was shot in small textile workshops in the Shanghai region between 2014 and 2019. But who is aware of this in his country? "No one sees my films in China, except for a few private screenings that may be organized. The vast majority of my documentaries are not supported by the Chinese state. If I manage to film, it is thanks to foreign countries," said the documentary filmmaker. The interview took place a stone's throw from the Croisette, in the offices of Unifrance, the organization in charge of exporting French cinema – Youth received money from France, Luxembourg and the Netherlands.
Another documentary by Bing has been selected for a special screening, Man in Black, a surprising portrait of Chinese composer Wang Xilin. Aged 85, the man with the face of an Apache, protruding cheekbones and a Roman nose, was subjected to severe persecution during the Cultural Revolution (internment, torture …) and left China in 2019. At the request of the director, who wanted to show the scars on his body, Xilin agreed to be filmed naked at the Théâtre des Bouffes du Nord in Paris. He delivers a performance in chiaroscuro, which sees him in turn wander, play the piano, sing, mime gestures of forced labor, and tell his story through words.
visual shock
Through its beauty and his refusal to impose any rhetoric on the images, Bing's cinema constitutes an extraordinary archive of China, revisiting the traumas of history (Fengming, a Chinese Memoir2007) and chronicling the country's awakening to market forces, with its share of losers.
His first feature film, West of the Tracks (2003) – nine hours and eleven minutes long! –, which followed the decline of a gigantic industrial complex in Shenyang, northeast China, was a visual shock. Like a living camera, the director traveled to various regions of his country, even settling there, as he did for Youth, in order to immerse himself in the culture of southeast China that was foreign to him – right down to the dialects. Writer and poet friends, who knew shop owners as well as employees, put the filmmaker in touch with them. It took the director several months to observe and get to know them before he was able to move around freely in these neon-lit spaces.
For the past 30 years, Bing, the son of a farmer mother and an engineer father, has devoted his life to cinema: "People of my parents' generation never had this chance to fulfill their dreams, do something they had chosen. It was when I graduated from art school in the mid-1990s that I realized there was an opportunity to be seized. Thanks to the evolution of techniques and small cameras, I was able to freely, to some extent, enter into documentaries. The time was ripe .This opportunity was something to cherish."
You have 38.03% of this article left to read. The rest is for subscribers only.