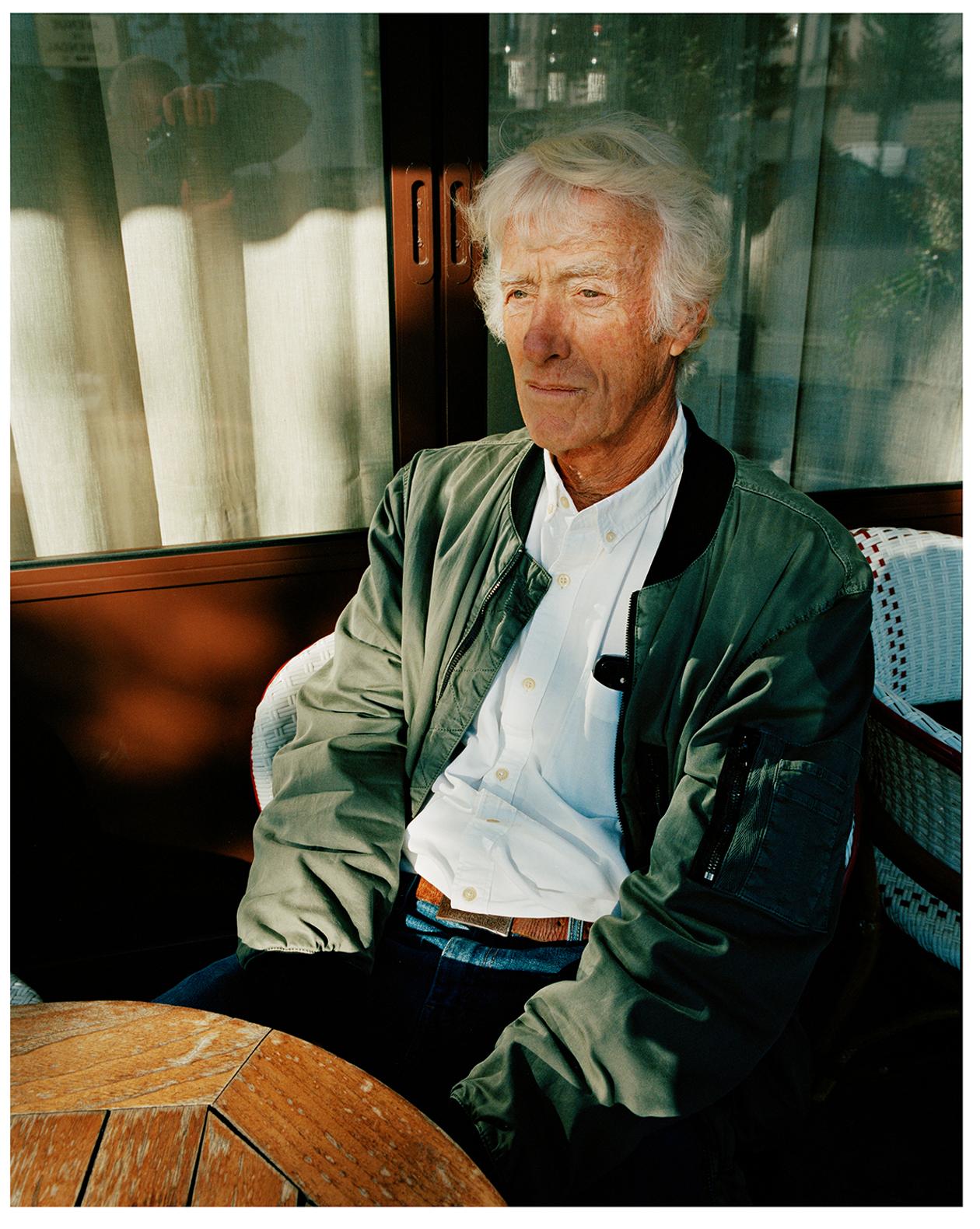 Roger Deakins found his vocation later in life. Perhaps that is the secret of his longevity. At 73 years old, director of photography (DoP) Deakins continues to work on film sets. His job, although unknown to much of the general public, is essential. It consists in designing the lighting and shots of a film. And, in this field, this British DoP is one of the greatest. He has worked, among others, for the Coen brothers (Barton Fink, Fargo, No Country for Old Men), Denis Villeneuve (prisoners, Sicario, blade runner 2049) and Sam Mendes (Sky Fall, 1917 and the recently released Empire of Lightin French theaters March 1).
The septuagenarian has said he embraced this career by chance. Cinema, however, has always been part of his life. In Torquay, the seaside town in the south of England where he grew up, his neighborhood had six movie theaters (only two remain today). Deakins, born in 1949, belongs to the generation for whom going to a film club was part of the initiation process of any high school student. A sheet as a screen, a 16 mm projector and a dozen chairs arranged in a hurry allowed him to discover films such as Alain Resnais' Last Year at Marienbad (1961) and Jean-Luc Godard's Alphaville: A strange adventure of Lemmy Caution (1965). No actual cinema in Torquay would have dared to show these works.
Read more
'Empire of Light': Sam Mendes' ode to the consoling power of cinema
'1984,' a turning point
Despite studying art and then at the National Film and Television School in Buckinghamshire (northwest of London), where he was only accepted on his second attempt, Deakins did not imagine becoming a DoP or even working on feature films. He saw himself as a documentary filmmaker and also made several videos for musicians of the time. But the film world decided otherwise. In 1983, he was hired to design the photography for 1984, by Michael Radford, based on George Orwell's book. It was then that he understood that he was venturing on a path from which he would never deviate.
"That's when I told myself I wanted to do this job for the rest of my life. There was nothing more interesting to light than a face." Roger Deakins
We are interested in your experience using the site.
"It's very simple," said Deakins. "Richard Burton, the star of the film, who was one of the greatest British actors in history – he died very shortly after – came out of his dressing room for lunch. It was the first day of shooting. We were all very nervous but he was keen, instead, to thank us for what he assured us had been one of the most enjoyable mornings of his life."
The actor had introduced himself to everyone. "He was the one who seemed impressed. That's when I said to myself that I wanted to do this job all my life. There was nothing more interesting to illuminate than a face. I had been in photography and then in music videos, but thanks to Richard Burton I discovered a whole new complexity." He said he rediscovered this sense of availability and fragility in Brad Pitt, on the set of The Assassination of Jesse James by the Coward Robert Ford (2007), by Andrew Dominik.
You have 54.29% of this article left to read. The rest is for subscribers only.