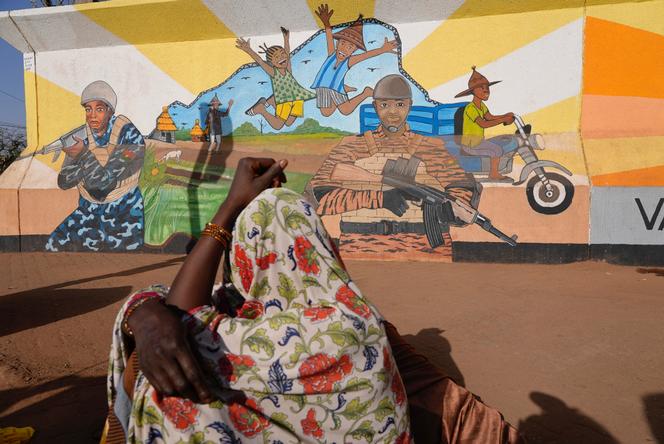 ″On the evening of Thursday, May 11 at around 5:00 pm, the village of Youlou in the department of Cheriba, Mouhoun province, suffered a cowardly and barbaric terrorist attack,″ Governor Bassinga of the Boucle du Mouhoun region said on Saturday, May 13. ″The gunmen targeted peaceful civilians″ who were farming along the river, he said, adding the ″provisional death toll″ was 33 people killed. Local sources confirmed the presence of heavily armed assailants on motorcycles who fired indiscriminately; others added the perpetrators had burned property before shooting.
Thursday's attack comes just days after a senior official from the Boucle du Mouhoun region was found dead in the forest. Amadou Kabore, the prefect − the highest representative of the state − was found dead after he had been abducted at gunpoint when his car was stopped by armed men, according to locals.
Read more
Article reserved for our subscribers

'I loved Burkina Faso': A letter by expelled journalist Sophie Douce
State of emergency
In April, the army said it had carried out an anti-jihadist operation in the same region, mobilizing more than 800 soldiers and members of the VDP volunteer militia. The same month, a series of suspected jihadist attacks across the country killed dozens of soldiers and civilian army replacements.
Burkina Faso, which saw two military coups in 2022, has been battling a jihadist insurgency that crossed from Mali in 2015. A state of emergency entered into effect in 22 of Burkina Faso's 45 provinces on March 30, 2023, due to ongoing insecurity from terrorism . The directive enables the government to tighten security as part of the nation's counterterrorism efforts, seeking to combat jihadist attacks, allowing security forces to conduct searches of homes, and restrict rights like freedom of movement and assembly; it was extended on Friday for another six months.
Captain Ibrahim Traore, Burkina's transitional president who staged the most recent coup on September 30, has set a goal of recapturing 40 percent of the country's territory, which is controlled by jihadists affiliated with Al-Qaeda and the Islamic State group. The violence has seen more than 10,000 killed − both civilians and military − according to the NGOs, and displaced an estimated two million people.