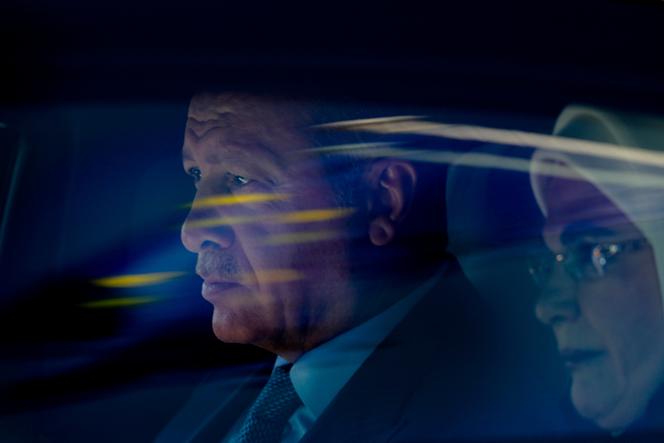 He called Kemal Kiliçdaroglu, the opposition coalition's candidate in the May 14 presidential election, an alcoholic and a drunkard. He also called him a terrorist, a member of the LGBTQ+ community and a non-believer, on top of other insults. His interior minister, Süleyman Soylu, said in a threatening tone that the West could turn the election into a coup. And Justice Minister Bekir Bozdag announced that on Sunday, voting day, there will be "those who will break out the champagne and party until the early hours of the morning, or those who will lay their clean foreheads on the ground in prostration, praising the Sir."
Turkey's incumbent president and his supporters have rarely been in the business of name-calling their opponents or critics. For the past 10 years, the speeches interspersed with poetic, flowery and rather well-crafted quotations by the man who was once called the "nightingale of the Quran" for his loquaciousness have largely given way to order and abuse and authoritarian excesses, accompanied by his short-tempered and vulgar nature – but rarely to such a degree.
Perhaps it should be seen as a reflection of the extreme importance of these elections. It is a double-victory election, presidential but also legislative, which would place the Turkish Republic at a crossroads after just turning 100 this year. Did not former prime minister Binali Yildirim, Erdogan's unsuccessful candidate for mayor of Istanbul in 2019, himself say that "this election is unlike any other in the past"?
Read more
Article reserved for our subscribers

Turkish opposition gathers in support of Kiliçdaroglu: 'Potato, onion, goodbye Erdogan!'
Erdogan's significantly degraded image
In the event of another electoral blank check, Erdogan could, as many critics and observers argue, move the country definitively toward an even more authoritarian, if not outright dictatorial, regime. Conversely, a victory for the opposition would not necessarily mean that Turkey would take a new direction. Kiliçdaroglu announced that he wants to restore democracy and the rule of law.
But it is not clear whether Erdogan would accept defeat or whether, as in the Istanbul municipal elections, he would push for new elections if the results were too close, or whether he would unleash his supporters against his successor, like Donald Trump in 2021. He himself said as recently as Monday at a rally in Ankara, mentioning his opponent by name: "My nation will not hand over power to someone who was elected president with the help of the PKK [Kurdistan Workers' Party, at war with the Turkish state]."
Was this a bluff or a real threat? For nearly two decades, one of Erdogan's greatest talents has been his ability to turn crises into political opportunities. There are countless times when he has been able to bounce back and regain control – until the last few months. Traveling around the country, it has become clear that his image has deteriorated significantly among large sections of the population, including in his electoral strongholds. Everywhere, a new cohort of voters, many of whom have never known an alternative to Erdogan's rule, now seems to be mobilizing for change.
You have 68.96% of this article left to read. The rest is for subscribers only.