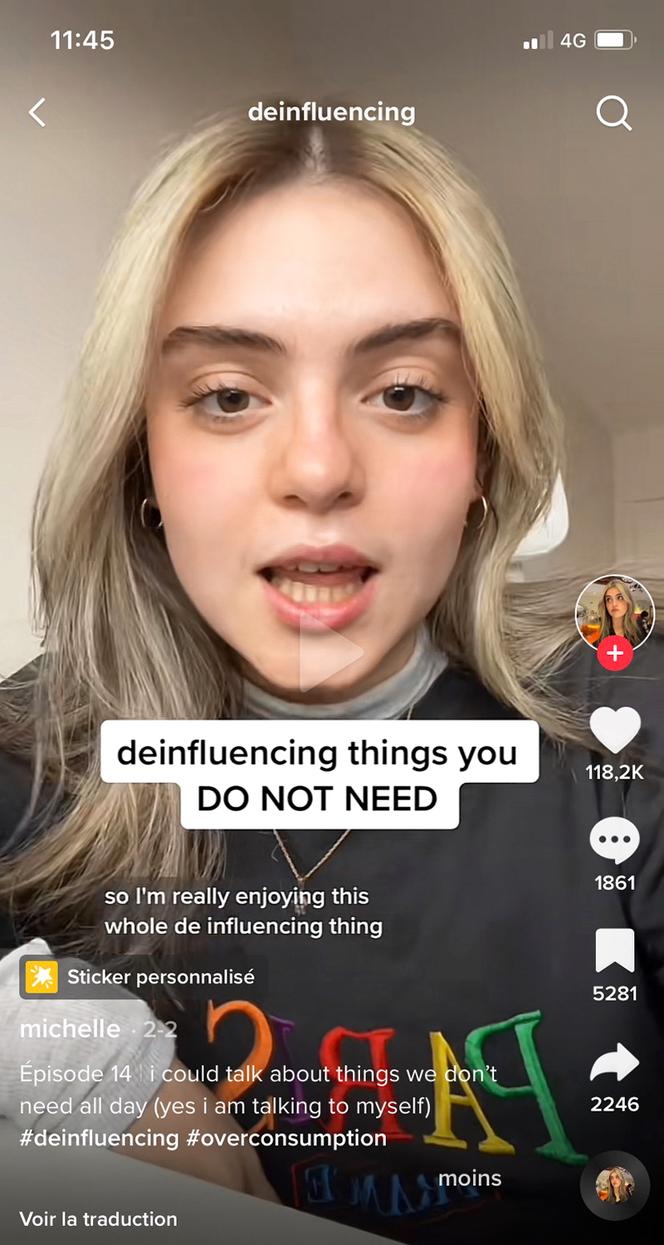 "You don't need this product that you didn't know existed 30 seconds ago." "Don't keep scrolling because I'm going to save you hundreds of euros." "It's junk, don't buy it." For a few months, this kind of apparently anti-consumerist speech has been all over social media.
This movement has a name (and a hashtag): #deinfluencing. It is emerging at a time when viral scams are proliferating and when critics are hardening against "fakefluencers" who practice dropshipping in particular (selling low-quality products at high prices). TikTok and Instagram users try to dissuade their community from buying certain things, usually fashion and beauty items, by arguing they have a poor quality/price ratio or false advertising. "Tested and not approved" is essentially their message.
For example, TikToker Michelle Skidelsky (147,000 subscribers), a reformed compulsive shopper, lists fashionable products "that you don't need" in her videos: a Dyson hair dryer, Aesop or Glossier cosmetics, 25 different perfumes, a new iPhone, etc ., promising her followers a healthier life and a positive bank account balance.
Read more
Article reserved for our subscribers

From TikTok to Instagram, the controversial triumph of short videos
An ambiguous practice
"The #deinfluencing hashtag and its derivatives have more than 500 million views on TikTok, but we have to put it into perspective, as the hashtag #ootd [outfit of the day] alone has 100 billion views," said Guilhem Fouetillou, a professor at Sciences Po Paris. "Deinfluence brings together two basic movements: environmental awareness and inflation, which meet around a need to consume less."
These deinfluencers go against the popular "haul" trend, which, on TikTok, consists of unpacking mountains of products bought during shopping sprees – mainly fast fashion items – in front of the camera. But their practice is ambiguous, to say the least. Most of the time, these content creators suggest alternative products to their followers, a more efficient and less expensive lipstick or anti-aging cream. They use the same methods of product placement and, in their own way, influence.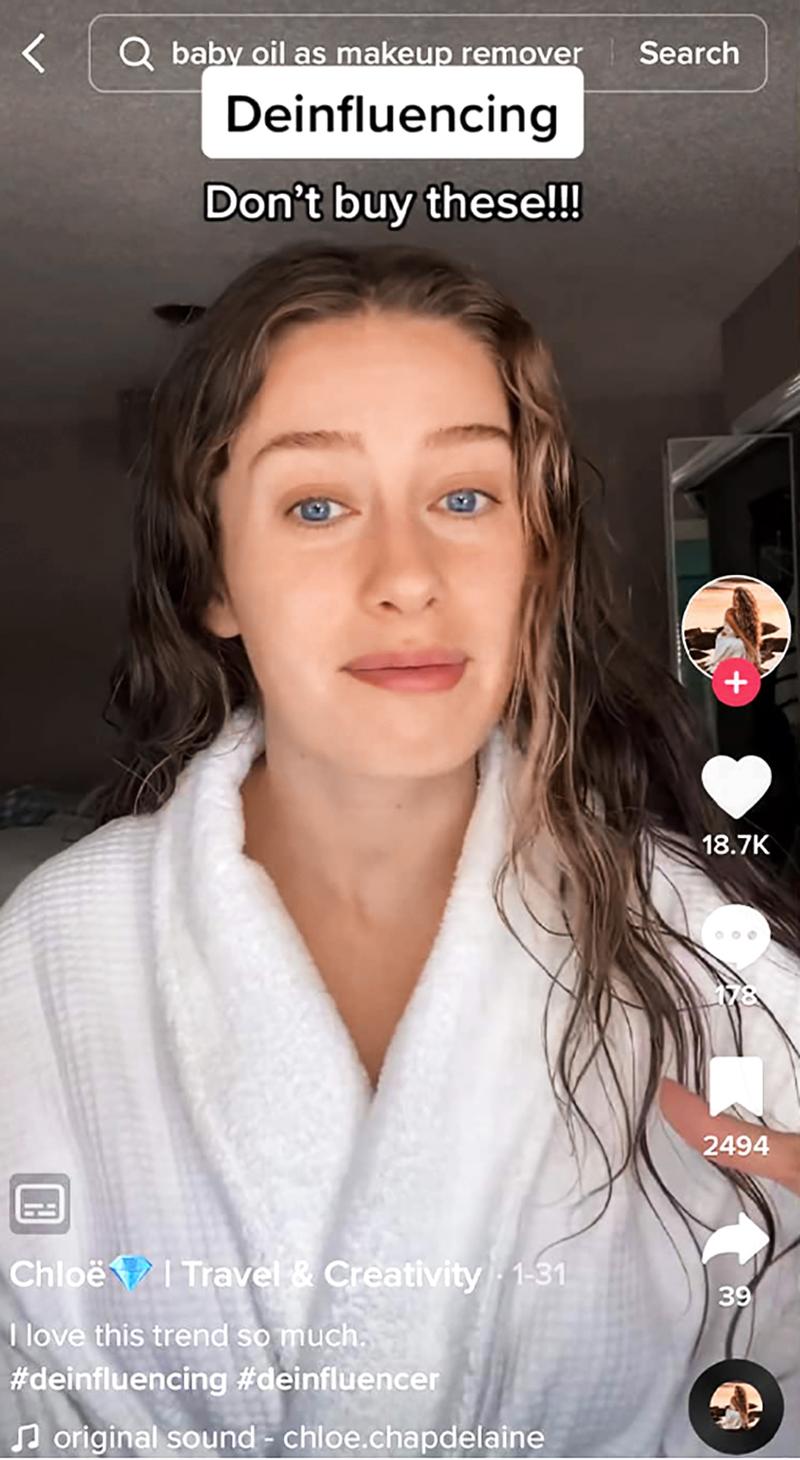 Many observers have denounced a form of "greenwashing of influence," an eco-friendly stance that cashes in on the de-consumption trend and allows someone to accumulate likes with the TikTok algorithm. The culture of clashes and "name and shame," is also known to generate clicks.
Read more
Article reserved for our subscribers

Influencers consider a costly climate conversion
A $16 billion market
"Deinfluence is a communication strategy for content creators that consists of maintaining a link of authenticity and trust with their community. By advising against this or that harmful product, they position themselves as supposedly honest and sincere people," explained Claire Balleys, a professor at the University of Geneva. The influencer market was worth nearly $16 billion in 2022 (source: Statista), 20 times more than in 2015.
You have 21.71% of this article left to read. The rest is for subscribers only.