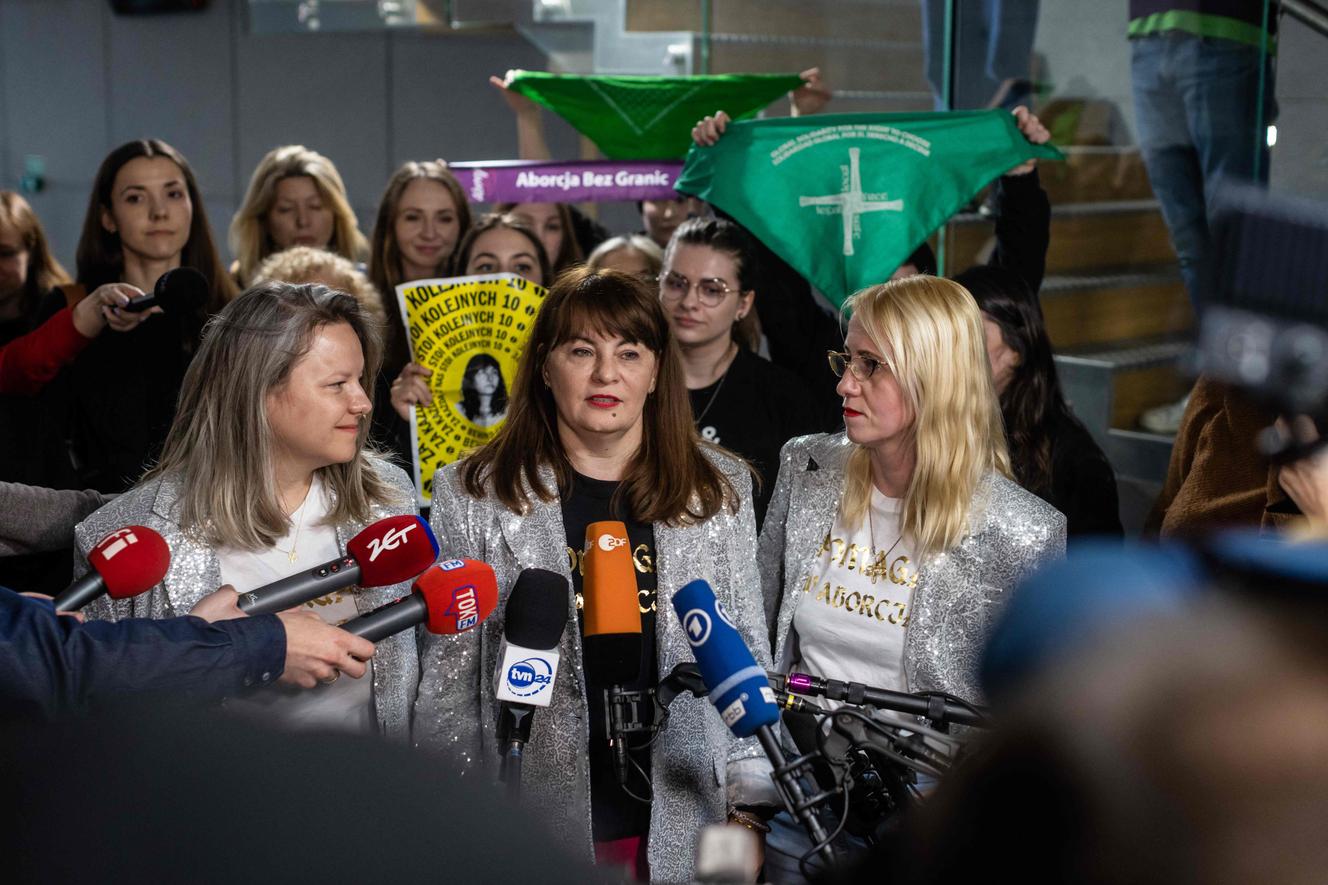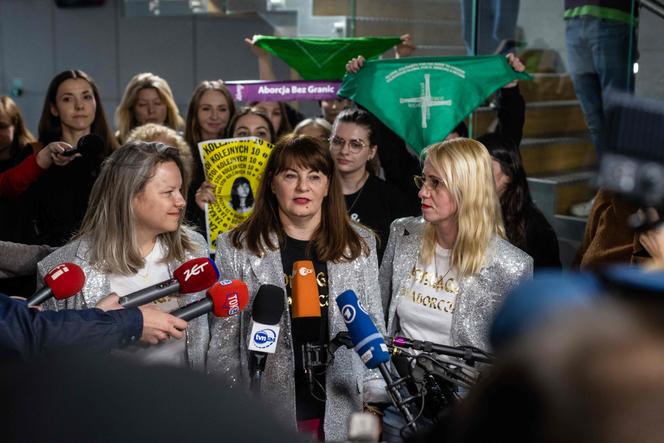 In a crowded courtroom, Justyna Wydrzynska stood tall in the defendant's box as she was sentenced on Tuesday, March 14, eleven months after her trial began. The judge found the abortion rights activist "guilty" of "helping with an abortion." Her sentence? Eight months – 240 hours – of community service. This was a half-hearted punishment, given that Article 142 of the Penal Code, covering this offence, provides for up to three years of imprisonment. This is the first time an activist has faced justice for assisting an abortion in Europe.
A pillar of the Abortion Without Borders collective, Wydrzynska had, in 2020, helped a woman terminate an unwanted pregnancy by voluntarily sending her her own pills, which constituted a medical abortion. The 48 year old never met the woman known as "Ania," a mother with a violent partner. Her partner, who had forbidden her to travel to Germany for an abortion, seized the package and immediately called the police. Ania ended up having a miscarriage. "I never regretted a moment of it. It was just about helping my fellow citizen, as Ania was a victim of violence," Wydrzynska told The world in late 2022.
Read more
Article reserved for our subscribers

The devastating effects of abortion restrictions in Poland
After her sentencing, in front of the cameras, the activist said she did not accept her verdict and announced that she will appeal. "I don't feel guilty at all. We will simply continue our work and respond to every call for help for an abortion."
The law in Poland is one of the most repressive in the European Union. It only allows abortion in cases of danger to the life of the pregnant woman, rape or incest. Also, effective access to this right is often impeded. Massive demonstrations accompanied the ban on abortion in cases of serious fetal malformation, which was passed in January 2021 and announced in October 2020 by the Constitutional Court. While assisted abortion is criminalized, anyone who administers self-administered pills obtained by their own means is not subject to prosecution. It is precisely this mechanism that activists and NGOs working in this field make use of, sending pills anonymously from abroad.
We are interested in your experience using the site.
'This verdict is a disgrace'
"This verdict is a disgrace. This case is primarily political," lamented Kinga Jelinska, head of Women Help Women, a member organization of Abortion Without Borders, which provides medical abortions at home. "The authorities are completely cut off from reality," said Jelinska. The majority of Poles are now in favor of abortion. As for Ania, she even sent a letter to Wydrzynska to thank her for "her act of humanity."
You have 33.22% of this article left to read. The rest is for subscribers only.