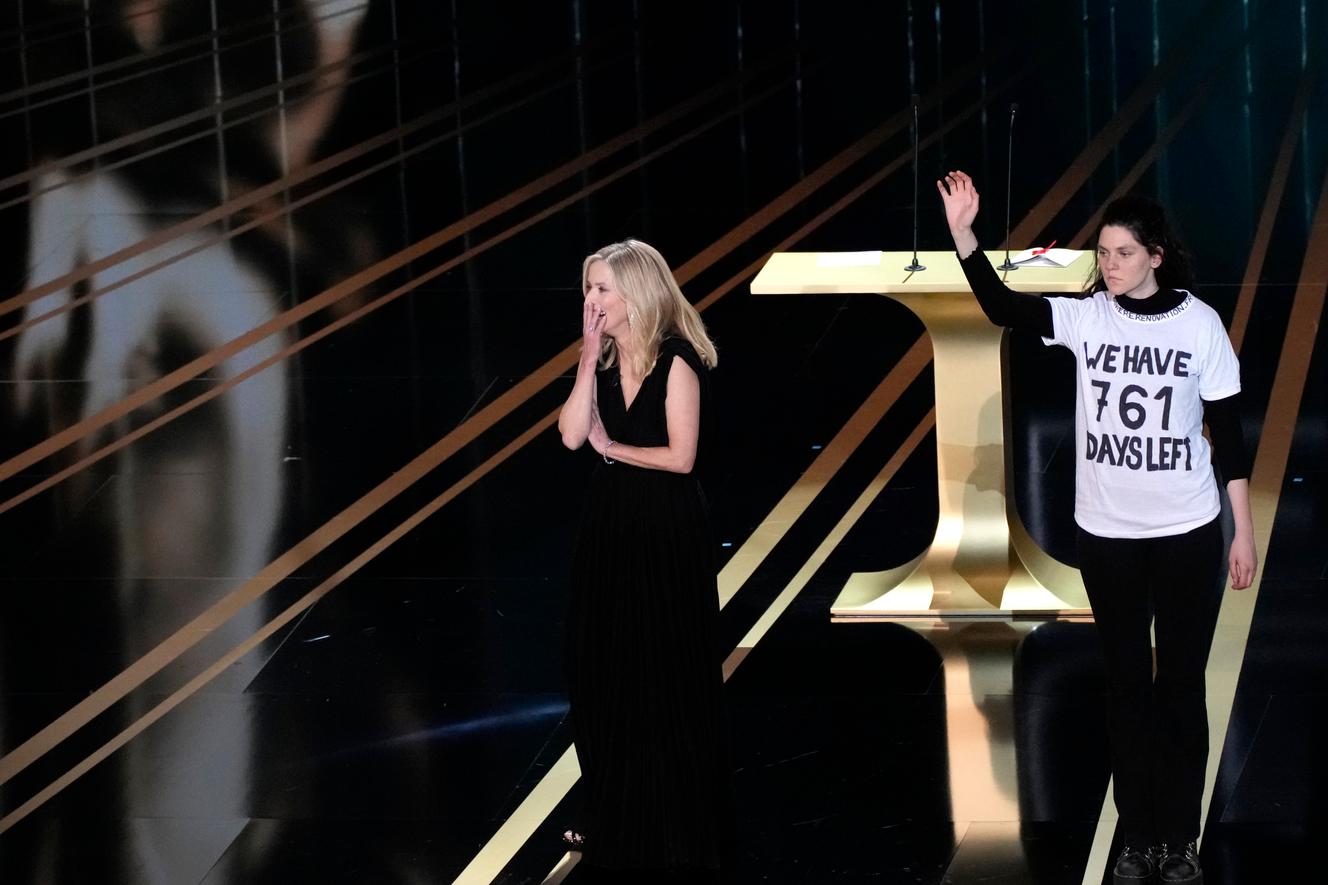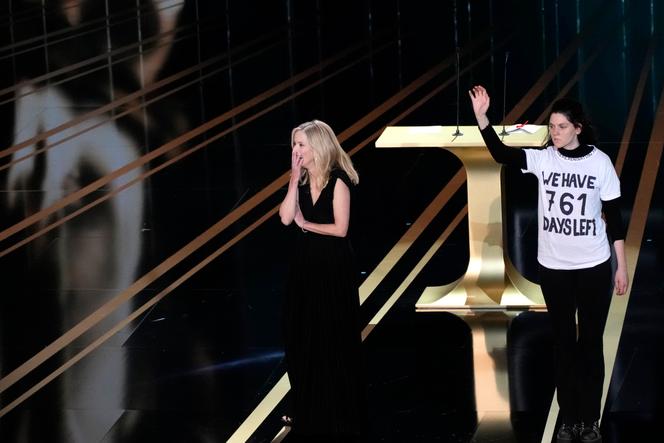 The Césars (French Oscars) ceremony have been interrupted, the facades of ministries sprayed with orange paint, and tires of SUVs deflated. Before that, soup and paint were thrown on works of art, roads were blocked, and there were confrontations around 'mega-basins' of water. In recent months, activists in France and abroad, have stepped up their shock tactics to sound the alarm on the climate emergency and try to force political leaders to act. As the environmental crises worsens, the various environmental groups are diversifying and radicalizing their modes of action. However, they are still in search of more effective strategies, at a time when traditional demonstrations have gradually run out of steam.
On Friday, March 3, young people are expected to take to the streets for a day of global strike for the climate organized by Fridays for Future, the movement initiated by Swedish activist Greta Thunberg in 2018. In France, where protests will also take place on Saturday, college, high school and middle school students will conduct civil disobedience actions in Paris or Lyon and march in Nantes, Bordeaux or Brest.
Activists are, however, prepared for these events not to draw large crowds. Only about 20 cities in France and just over 300 worldwide have answered the call. Far from the great days of 2019 – which had seen between four and six million young activists take to the streets, according to the organizers – numbers were already down to a few hundred activists gathering in Paris for the last global strike, on September 24, 2022, and barely 2,000 the day after; despite following a scorching summer marked by extreme climatic events conducive to raising concerns and spurring the need to organize.
Read more
Article reserved for our subscribers

French climate protesters are young and lean toward radical politics, shows survey
We are interested in your experience using the site.
Does that mean that large street demonstrations no longer attract the youth, and that organizations have replaced them with more extreme modes of action, capable of attracting media attention? The massive movement against the French pension reform is proof – for these groups – that the street can still draw crowds.
"Activists have difficulty mobilizing massively around the climate issue because the sense of urgency has become trivialized in the general public," said Maxime Gaborit, a doctoral student at Sciences Po and specialist in social movements. At the same time, he said, "some of the activists are no longer aiming for massive popular support and public awareness as in 2018, but are also looking to gain traction by shocking and disturbing." He considered that there is no longer one single climate movement but instead "activist dynamics around climate."
You have 67.21% of this article left to read. The rest is for subscribers only.