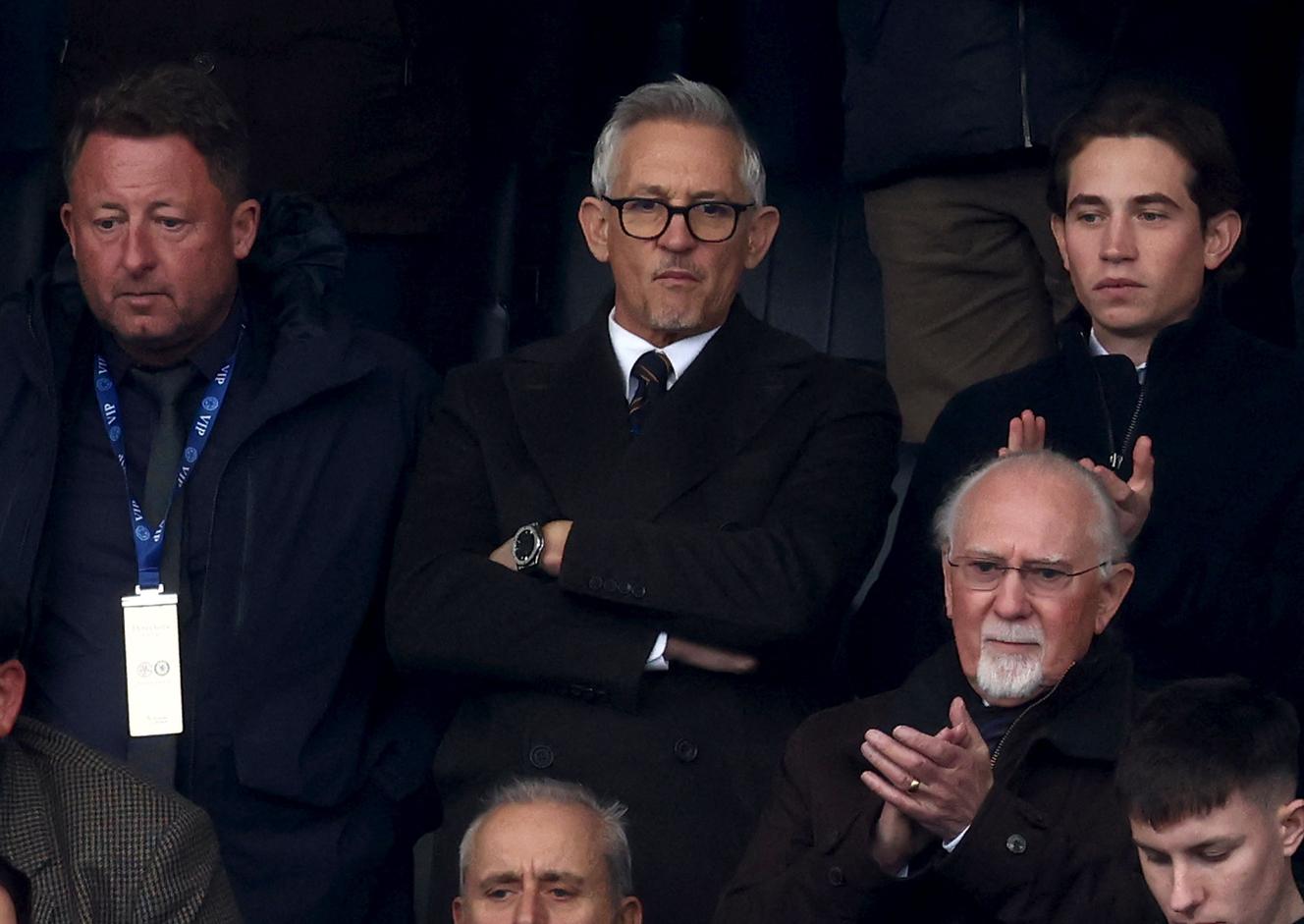 The BBC's director general Tim Davie said he will not resign after the publicly-funded broadcaster's sports service was decimated on Saturday, March 11, by a backlash to Gary Lineker's removal as Game of the Day host. "Everyone wants to calmly resolve the situation," Davie said in a BBC interview.
Lineker was forced to "step back" from his duties presenting the flagship Premier League highlights show after accusing the UK government of using Nazi-era rhetoric in tackling illegal immigration. The BBC said on Friday that England's fourth highest goalscorer of all time had breached guidelines on impartiality and the corporation would seek "an agreed and clear position on his use of social media" before an on-screen return. However, the decision caused chaos to scheduled sports programming across the BBC's television and radio output.
Read more
Article reserved for our subscribers

Suspension of star presenter Gary Lineker sparks storm over BBC 'impartiality'
Former England strikers Ian Wright and Alan Shearer were among the pundits who refused to take up their usual roles on Game of the Day, followed by the program's commentators. As a result, the longest-running football television program in the world was aired for the first time without a presenter, pundits or even commentary in a shortened 20-minute highlights package of six matches from the English top flight. Weekend preview show SoccerFocus and results program Final Score were also pulled from the schedule, while BBC Radio 5Live's coverage was disrupted.
Read more
BBC football show in chaos after presenter taken off air
'I'm with Gary, migrants welcome'
When asked if he should resign over the crisis, Davie replied: "Absolutely not. I think that my job is to serve license-fee payers and deliver a BBC that is really focused on world-class impartial landmark output, and I look forward to us resolving this situation and looking forward to delivering that." He added: "To be clear, success for me is Gary gets back on air and together we are giving to the audiences that world-class sports coverage which, as I say, I'm sorry we haven't been able to deliver today ."
British Prime Minister Rishi Sunak said he hoped the stand-off can be "resolved in a timely manner."
We are interested in your experience using the site.
Read more
UK government defends asylum plan after Nazi comparison
Lineker is a freelance broadcaster for the BBC, not a permanent member of staff, and is not responsible for news or political content so does not need to adhere to the same strict rules on impartiality. The former Leicester striker was in attendance at the King Power Stadium to watch his hometown club lose 3-1 to Chelsea, but did not speak to reporters. Some Leicester fans showed their support for Lineker with signs reading: "I'm with Gary, migrants welcome."