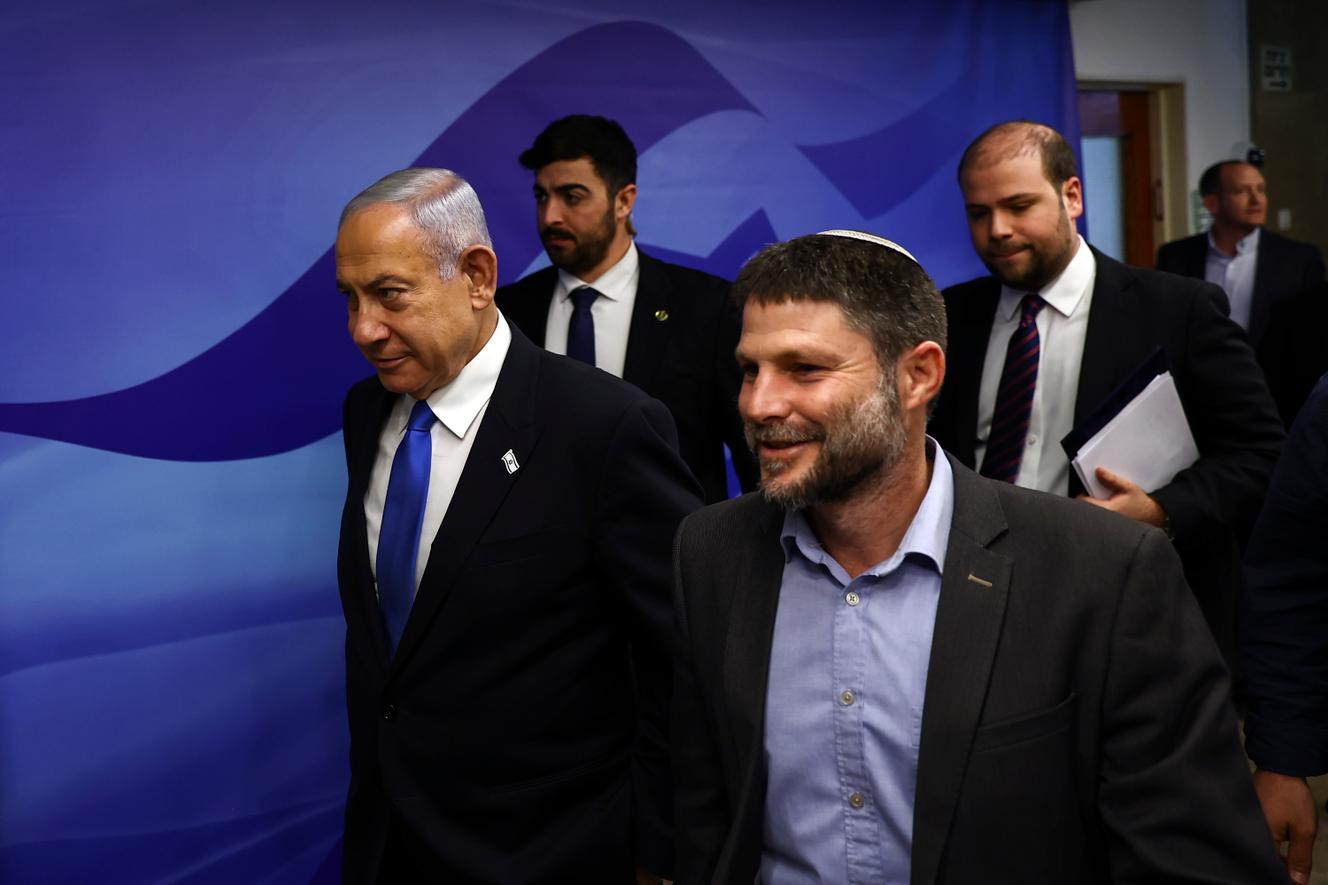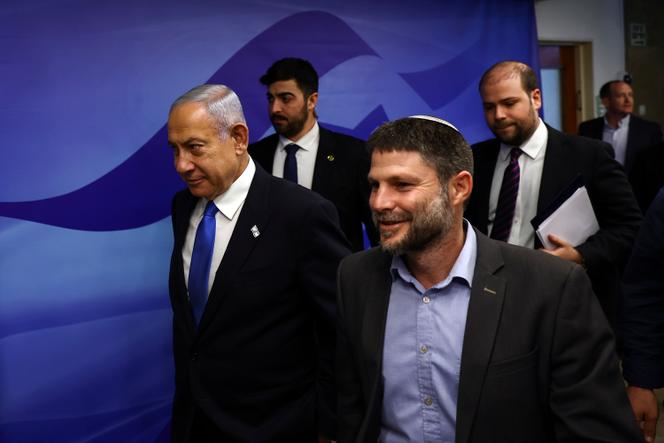 A religious fundamentalist and known arsonist is taking up residence on the 14th floor of the Israeli Ministry of Defense. Appointed at the end of February to the tailor-made post of "minister within the ministry," Bezalel Smotrich is set to become a de facto governor of the West Bank. As such, he has authority over the "Civil Administration" – in reality a military body – that manages the day-to-day occupation of the Palestinian territories. Purely military operations, however, are beyond his control. This civilian obtained his unprecedented position from the top echelons of the army thanks to pressure from Prime Minister Benjamin Netanyahu, whom he helped bring to power in December 2022. As head of the Religious Zionist Party (which counts seven out of the 120 Knesset members) , Smotrich has the power to dismantle Netanyahu's coalition.
As finance minister, 43-year-old Smotrich caused a stir in the country on March 1. As soon as he took up his new post, he called for the Israeli army to commit ethnic cleansing by "razing" the Palestinian village of Huwara. He was reacting to a punitive expedition by settlers – his electoral base – who burned cars, businesses and homes there on February 26, avenging the deaths of two of them. A Palestinian was killed in a nearby village. Smotrich declined an interview request from The world. He claimed that the media distorted what he said about Huwara, before expressing regret at his choice of "words." But, in essence, he admitted it.
Read more
Article reserved for our subscribers

Israel is stuck in a repressive impasse as Palestinian resistance grows
We are interested in your experience using the site.
"I am a homophobic fascist, but I am a man of my word." That was how he talked about himself in a private conversation, a recording of which was broadcast by the public channel Kan in January. A Jewish supremacist and racist, Smotrich dreams of a theocratic state subject to religious law, a state that he would like to see extend from the Mediterranean Sea to the Jordan River, over the entire Holy Land. Before taking office, he offered Palestinians the choice of leaving or staying as an inferior minority without the right to vote. He now has the means to implement a part of that plan.
Smotrich was educated in a small religious school in Beit El, near Ramallah, a settlement that is a Hardal stronghold, both ultra-Orthodox and nationalist. This branch of religious Zionism has some 100,000 members and claims to be a vanguard. "They take the Bible literally. For Mr. Smotrich, history does not matter: What was true 3,000 years ago is true today and the biblical laws can be applied to the present day," said Tomer Persico, a researcher at the Shalom Hartman Institute in Jerusalem.
You have 72.16% of this article left to read. The rest is for subscribers only.