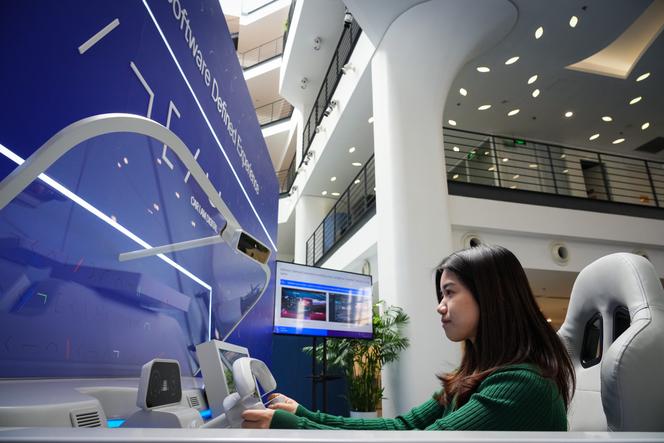 Calculators have invaded cars. There can be up to a hundred of them in a single vehicle. And engineers no longer know where to install them. Under the hood, of course, but also inside the doors, trunk, and even the ceiling. For manufacturers, the time has come to limit the numbers to save space and weight and because integrating fewer and more powerful units is essential to usher in a new era. In this new age, the car will become a smartphone on wheels, meaning its software architecture needs to be streamlined.
The future is not only about electric vehicles. The car of the 2030s will also have to evolve continuously through remote updates. These will be used to modify the engine power or the suspension settings, install new driving aids, or even prevent breakdowns. Intelligent cars could also relay information on driving style to calculate insurance premiums more accurately or process automatic payments at charging stations. These processes can be carried out without modifying the vehicle's physical components.
At the beginning of May, France's Renault said it would develop an architecture known as SDV, for "Software Defined Vehicle" – a vehicle designed around its IT infrastructure, by 2026. "We'll do as well as Tesla," the project's leaders say. The American carmaker was the first to equip its cars with powerful software that makes it possible, among other things, to watch Netflix or to play video games when the car is immobilized at a recharging station. The software also allows remote updates to make incremental advances toward increasingly autonomous driving.
Read more
Article reserved for our subscribers

Record sales, poor reputation – the Tesla paradox
'Ambitious gamble'
Instead of having to manage an electronic controller for each function – with the difficulty of getting them to communicate with each other – future Renault cars will be equipped with two high-performance processors (one for information and entertainment, the other for vehicle operation) and three or four additional electronic control units.
"We will be able to cut costs and development time for new applications from two years to three or six months," said Thierry Cammal, the head of the brand's Software Factory, with some 2,800 engineers working on the SDV project in France, Spain, Romania, India, South Korea and Brazil. Relying on a centralized architecture also has the advantage of using smartphones' latest, most advanced electronic chips. Such chips are less vulnerable to shortages. In 2026, the first vehicle to test the SDV infrastructure will be a small utility vehicle.
The particularity of Renault's approach is that, for the time being, it closely involves non-automotive partners such as Google and its Android operating system, and Qualcomm, which specializes in processor design. The SDV project should help enhance the value of Ampère, Renault's future 100% electric entity, in which Qualcomm could become a shareholder. The project also aims to reduce research and development expenses by €1.5 billion by 2030, thanks to the possibility of integrating the same software platform in different vehicles without engaging in costly reprogramming.
You have 48.82% of this article left to read. The rest is for subscribers only.