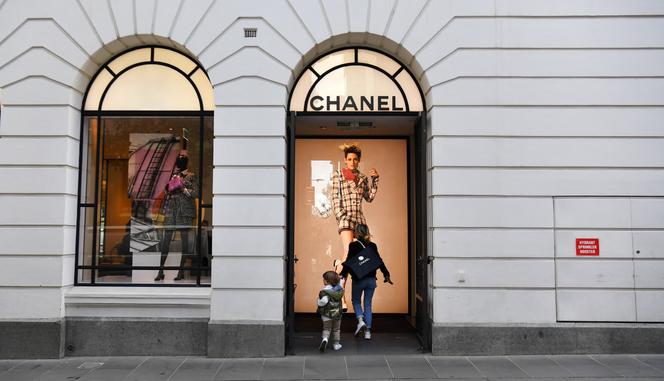 Chanel is reporting record sales. Four months after the publication of the annual results of its French rivals LVMH and Kering, the fashion house owned by brothers Alain and Gérard Wertheimer since 1996 announced in a press release on Thursday, May 25 that it had achieved a "solid financial performance" in fiscal year 2022. Its sales were up 17% compared to 2021, reaching $17.2 billion, or 16 billion euros. Operating profits rose 5.8 percent to $5.78 billion over the period, taking the operating margin to 33.5%.
Read more
Article reserved for our subscribers

Despite Chanel's record sales in 2021, the luxury sector is plunging back into uncertainty
Leena Nair, a former HR director with the Unilever Group, was appointed global chief executive officer of the brand back in January 2022. The group known for its high-fashion outfits and ready-to-wear lines designed by Virginie Viard, its perfumes, and cosmetics, has benefited from an increase in business activities in Europe (+30%) – despite the drop in sales to Chinese tourists in France (-14% compared to 2019). In the Asia-Pacific region, where the group generates 50% of its sales, business activity benefited from 14% growth in 2022. In the Americas, a growth market since the pandemic, sales rose by 9.5%.
In the United States, Chanel sales "have slowed to a single-digit growth rate over the past six months," said Reuters. However, Philippe Blondiaux, Chanel's CFO, told the business news agency that, in this country, "the trend has softened since November 2022." Observers of the global luxury goods sector will be sure to take note of this comment, a few weeks before the publication of the half-yearly performance figures of the luxury goods groups LVMH, Kering, and Hermès, scheduled for the end of July. LVMH and Kering generate 27% of their sales in the United States. Hermes generates 18%.
Increase in the workforce
Chanel will, however, continue to open stores in the United States, said Blondiaux. The group has earmarked 3.9% of its sales for investment in 2022. In addition, it spent nearly 2 billion euros on brand promotion and "brand-support activities" in 2022, 14.3% more than in 2021.
In essence, the group is emphasizing that the fiscal year 2022 is a return to normal, following the cancellation of fashion shows and promotional campaigns in 2020 and 2021 as a direct consequence of the global health situation. In fact, as Blondiaux pointed out, "over all categories, the brand has exceeded the levels of activity recorded in 2019."
Chanel, a fashion house founded in Paris by Gabrielle Chanel in 1910, moved its headquarters from New York to London back in 2018. In Thursday's press release, the group announced it was expanding its British premises, entrusting the construction of a building of almost 8,000 square meters to Piercy & Co on Berkeley Square, in the chic Mayfair district. The group, which will employ 32,000 people worldwide by 2022, intends to increase its workforce by 16% this year.