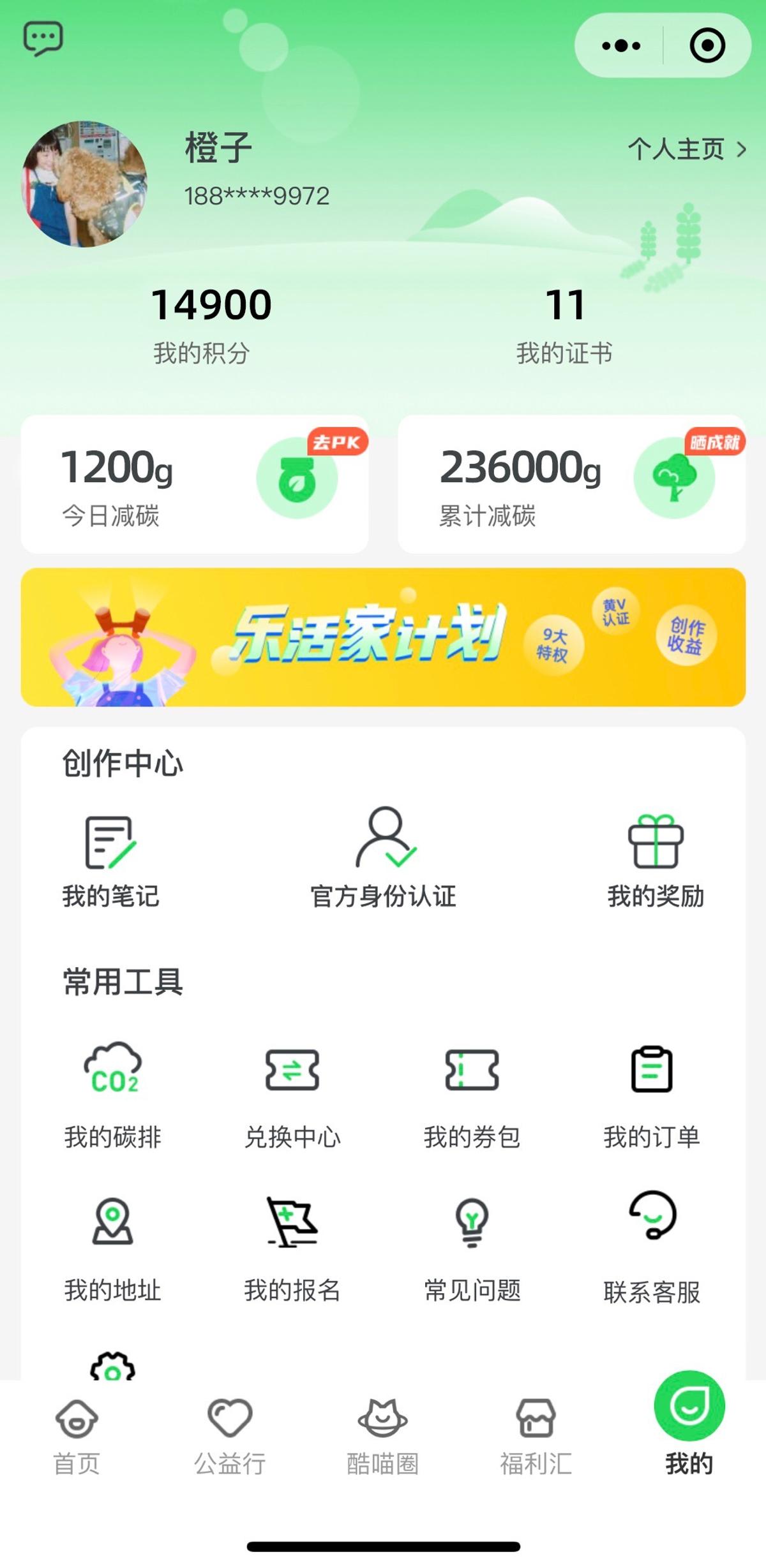 Cycling on a shared bike, shopping in bulk stores and buying fewer clothes: These are some of the small gestures that reduce 29-year-old Hu Qi's carbon footprint. An employee of a web company in Shanghai, she records them in the community firmware Lu Miao on the social media platform WeChat. The tool is activated every time she travels without a car, as well as when she buys a drink with her own mug. She no longer takes cabs or even subways for trips that are just five or six kilometers: Instead, she opts for a shared bike. Gone, too, are impulse purchases of clothes on Taobao, after some awareness events organized by the "community." "Now I can clearly see the extent of my effort, and what's more, I receive gifts for it from Lu Miao." On her account, Hu Qi posted a total of 236 kilograms of CO2 "saved" in one year, a little more than the emissions generated by an economy-class round-trip flight from Paris to Rome.
Launched online a year and a half ago, the firmware now has three million users. Jeff Chen, vice president of its development company Miotech, claims it has reduced CO2 emissions by 10,000 tons.
Read more
Article reserved for our subscribers

In China, a serious mining accident occurred as coal production rises
Various digital apps developed in partnership with the public sector have emerged in recent months in China, with the aim of reducing individuals' carbon footprints. Acts that avoid emissions are recorded in real-time in apps or firmware, with users having previously agreed to transfer their personal data. The amount of emissions avoided is directly calculated and recorded in the form of points. Users then become eligible for discounted, or even free, access to a wide range of products and services, from entry to tourist sites to gym memberships and food.
tree planting
Could these "small gestures" for the climate have an impact on China's overall carbon footprint? The average carbon footprint of a Chinese person is 6.7 tonnes of CO2 per year, which is 13% lower than the average European Union citizen. Nevertheless, it has tripled in the past 20 years. For now, these devices are still in the experimental stage and are a long way from reaching the majority of the population.
We are interested in your experience using the site.
Read more
Article reserved for our subscribers

'China must radically transition away from the development path it took in the past'
According to a report by the China Carbon Neutrality Forum (a research organization that brings together several academic and government institutions), up to August 2022, 16 provinces and cities had launched such experiments in partnership with the digital sector. Each of these apps has several million users, according to Wu Hongjie, vice president of the research center for China's industrial development and author of the report. The developers of the Ant Forest app claim it is used by 650 million people. This initiative is linked to the online shopping platform Alibaba, which pledges to plant trees according to the amount of emissions its participants save. In six years, it claims to have planted more than 400 million trees in 11 Chinese provinces.
You have 48.04% of this article left to read. The rest is for subscribers only.