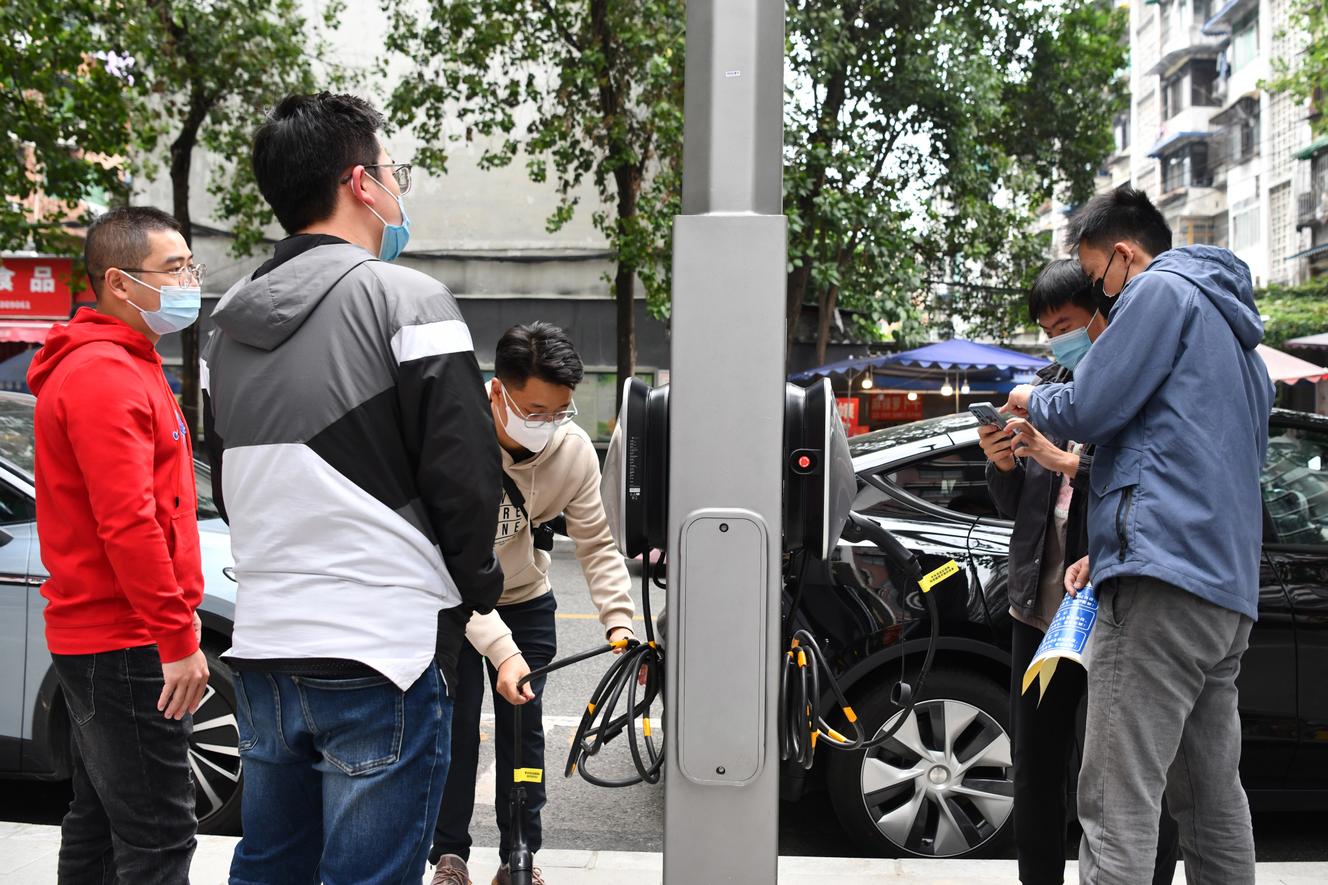 At the end of the plenary session of China's Parliament (March 5-13), there was no doubt that Chinese President Xi Jinping had succeeded in concentrating all the power in the hands of a few loyalists and that China's green development was one of his top priorities.
The Chinese must "make further efforts to build a green and low-carbon economy and society," Xi said in his closing speech on March 13. Beijing's goals are clear: To achieve peak CO2 emissions by 2030 and carbon neutrality by 2060. But it is equally clear that China is struggling to follow this trajectory.
Read more
Article reserved for our subscribers

Xi Jinping confirms his hegemony over China
In 2022, according to a report prepared by China's National Development and Reform Commission (NDRC) and submitted to Parliament, CO2 emissions per unit of GDP fell by 0.8% but energy consumption per unit of GDP fell by only 0.1%.
These results fall short of five-year targets set for reducing energy intensity (-13.5% between 2020 and 2025) and carbon intensity (-18% in the energy sector), especially since China's focus remains on economic growth and energy security.
Among other things, the NDRC's document highlights the installed renewable energy capacity, which passed the 1.2 billion kilowatt mark, as well as the 6.9 million hybrid and electric vehicles that were sold in 2022, a figure up by 93.4% from 2021. "China ranked first in the world for the eighth consecutive year in terms of new-energy vehicles production and sales," the paper boasted. A quarter of the vehicles on the road in China are now hybrid or electric.
Read more
Article reserved for our subscribers

China stopped driving global growth in 2022
Unattainable regional targets
For 2023, China does not lack ambition. "We will accelerate the transition to a model of green development, intensify pollution prevention and control and work actively and prudently toward the goals of reaching peak carbon emissions and carbon neutrality. We will implement a comprehensive conservation strategy, coordinate industrial restructuring, pollution control, ecological conservation and climate change response and promote concerted efforts to cut carbon emissions, reduce pollution, expand green development, and pursue economic growth," the NDRC wrote.
But, in the end, only one numerical target was given: Reducing "energy consumption per unit of GDP by around 2%."
We are interested in your experience using the site.
Read more
Article reserved for our subscribers

China: Xi Jinping's global ambitions
This is not an easy target to meet: After three years of being discouraged from traveling within their country or abroad as a result of the Covid-19 pandemic, the Chinese are clearly keen to make up for it this year. If oil consumption returns to pre-Covid levels, it could lead to a 1.4% increase in CO2 emissions, experts have calculated.
You have 43.43% of this article left to read. The rest is for subscribers only.