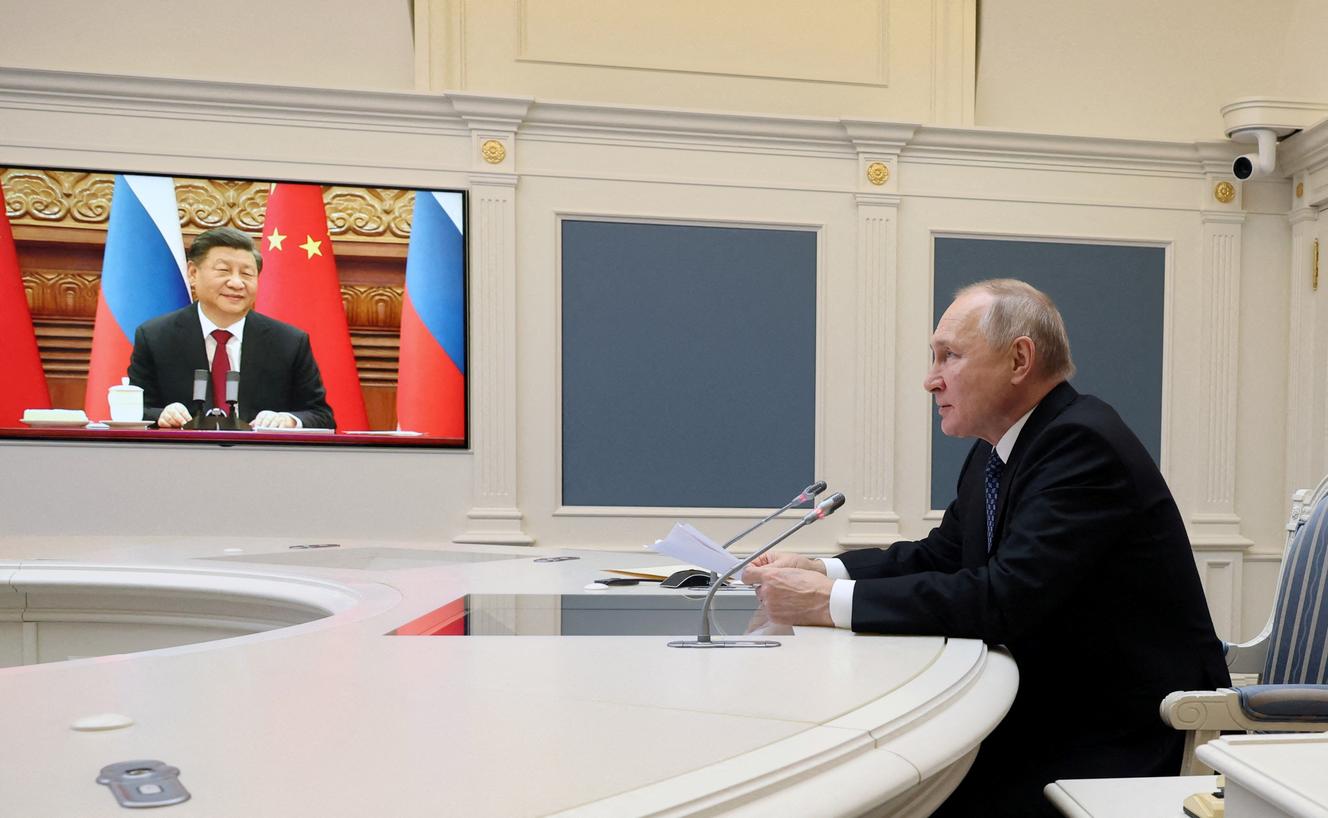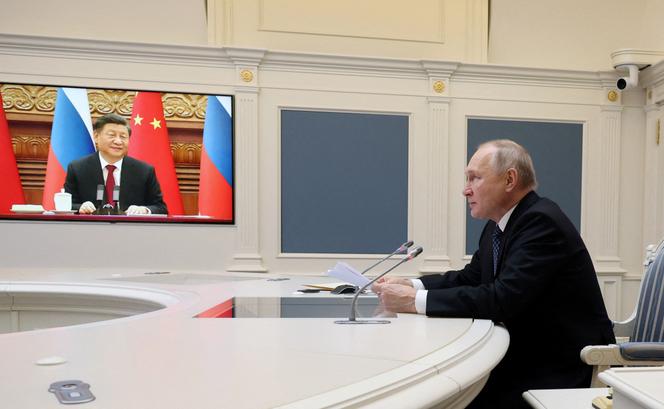 Although they continue to call it the "Ukrainian crisis," Chinese experts working on Russia and Central Europe no longer hide their dismay over the progress of the war waged by Moscow.
If they had a message for Chinese President Xi Jinping, it would likely be: Be careful.
"China has no interest in forming an alliance with Russia. Neither country has any obligation toward the other. This is not really understood by the West but the two countries are only partners, no more than that," said Liu Jun, a specialist in central Europe at the East China Normal University, whose vast Shanghai office is occupied by several books on Belarus and features an official photo of Xi and Belarus President Alexander Lukashenko.
"They have enough internal problems to deal with as it is," he added.
"There are some academics who support an alliance with Russia but I am not one of them," Zhao Long, deputy director of the Shanghai Institute of International Relations, said.
Although Zhao said that "we should not underestimate Russia's political and military power," the researcher has come to the conclusion that over the last ten years, Russia "has not been able to take advantage of the technological revolution."
For Zhao, China has few options. "There are not many partners who share our vision of world order," he said. "There is an important difference: Russia wants to destroy the current international system to build a new one. China wants to transform the current system by taking a more prominent place in it."
In his opinion, China and Russia share the same point of view on the origin of "the Ukrainian crisis" but not on how to solve it: "China is against the use of force."
Read more
Article reserved for our subscribers

China releases two documents detailing anti-American strategy
'Putin's failures'
In his office at the Shanghai Academy of Social Sciences, Pan Dawei is the most critical of the United States, a country he deems "too young, too crazy." For him, the West lost a historic opportunity at the beginning of the 21st century to tie Russia to the Western world, a remarkably often heard in China.
We are interested in your experience using the site.
Pan said "it is difficult to say if Russian President Vladimir Putin is good or bad," but he expressed concern about one of the consequences of the conflict: "The rise of nationalism, everywhere in the world."
"Putin has his own logic but he underestimated the reaction of the West. He wanted to make Russia stronger but today it is difficult to say whether Russia is a declining or a rising power," said Liu, who does not see an end to the conflict. "It is difficult to say whether Russia will lose or win. This one will probably go on for quite a long time."
You have 48.97% of this article left to read. The rest is for subscribers only.