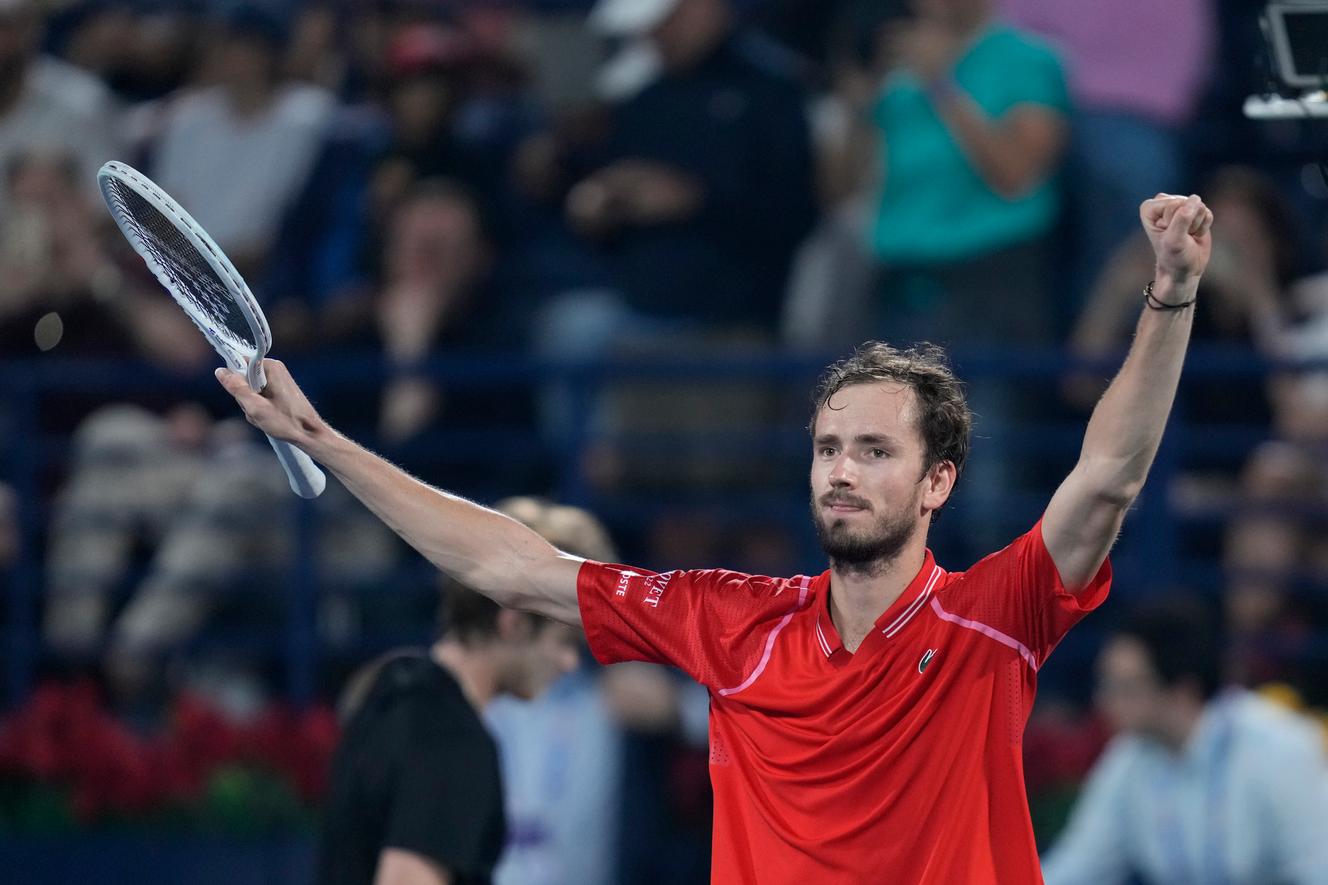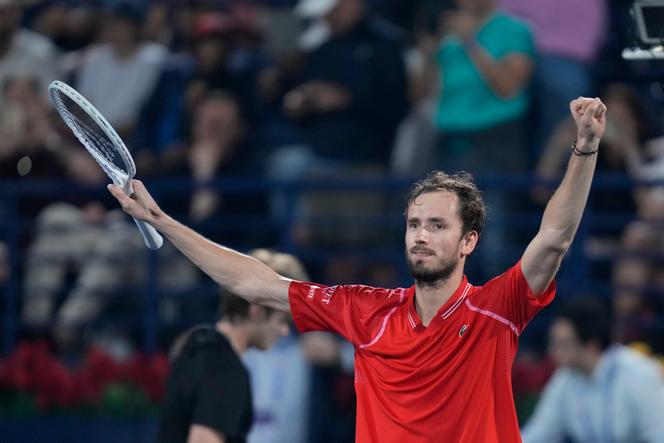 For the past three weeks, it has been the same story: in the end, Daniil Medvedev is the winner. In mid-February, the Russian first won the Rotterdam tournament (ATP 500), then followed up with a victory in Doha (ATP 250). Then, on March 4, the world's sixth-ranked player made it three by winning in Dubai (ATP 500) without dropping a set in five matches, after an expeditious final (6-2, 6-2) against compatriot Andrey Rublev (7th). "It's not over yet," he wrote teasingly on camera after the win.
He reached the 3rd round of the Indian Wells Masters 1000 on Friday night, March 10, beating No. 48 Brandon Nakashima of the United States 6-4, 6-3. He now appears to be the man to beat. All the more so in the absence of the world number 1, Novak Djokovic, due to being unvaccinated against Covid-19.
Read more
Tennis: Djokovic withdraws from Indian Wells in US visa row
At the end of January, however, the Russian did not even seem closed. After two finals in a row in 2021 and 2022, he went out in the third round of the Australian Open, beaten in three sets by the American Sebastian Korda. This took him out of the top 10 for the first time since entering it in July 2019. "It's not the result he expected, it was difficult mentally after Melbourne," conceded Eric Hernandez, his physical trainer.
Fourteen consecutive victories
Despite the doubts and lack of confidence, the Muscovite continued to train hard with his 100% French team. "The key is continuity of work," continued Hernandez, who is starting his ninth season in his team. "It always pays off in the end, you have to be persistent."
Since then, the Russian has not lost anymore, with a series of 14 consecutive victories. His physical trainer highlights two of them. The one against Canadian Felix Auger-Aliassime (world number 10) in the quarterfinals in Rotterdam, "important for his confidence," because it had been 13 months since he had won against a top 10 player. Then the one against Novak Djokovic, until then undefeated in 2023, in the semi-finals in Dubai. "Hey [Daniil Medvedev] has grown to be one of the most important players in the world in the last five-plus years," said the world number one after their match. "We can never underestimate Daniil."
Read more
Australian Open: Rafael Nadal doesn't want to hear about retirement
The Serb knows this all too well: it was against him that Medvedev had won his first Major, the US Open in 2021, denying him an unprecedented calendar Grand Slam (winning all four Grand Slams in the same year) in the process. A few months later, at the end of February 2022, the 6'4″ Russian rose to the top of the world rankings. He became the first player outside the Big Four – Roger Federer of Switzerland, Rafael Nadal of Spain, Novak Djokovic of Serbia and Andy Murray of Scotland – to occupy that position since 2004.
"For peace"
At about the same time, Vladimir Putin's troops invaded Ukraine with the help of Belarus. A war against which the 26-year-old player expressed himself cautiously on Instagram, pleading "for peace." It was a subject he obviously found difficult: "It's very tough in life to talk what is fair and not fair. So I of course do have my own opinions on different topics but I prefer to speak about them with my family, with my wife , where we can sometimes disagree but we can discuss," he explained in a press conference at the end of March 2022. That year, like his Russian and Belarusian counterparts, he was banned from participating in Wimbledon, the London Grand Slam.
His hernia surgery in April and his upcoming fatherhood also impacted the rest of his season. "Despite all the ups and downs, he still managed to finish the year 7th in the world and win two tournaments, so we were pretty satisfied," Hernandez said.
These results were far from the norm for the Russian, who gave the impression that the machine had jammed. There was also undoubtedly a lingering effect of the Australian Open final which he lost to Rafael Nadal in early 2022 (2-6, 6-7, 6-4, 6-4, 7-5) after a tough battle of 5 hours and 24 minutes. "I don't know how much that defeat affected me and if it still affects me," he confided to Eurosport in December 2022. "Maybe it's still there, deep down inside me." For Tatiana Golovin, a former French player who is now a consultant for BeIN Sports, this was no surprise: "It's difficult to come back after that; he needed a year."
Read more
Djokovic says images of his father with Russian flags 'misinterpreted'
After months of uncertainty, Daniil Medvedev seems to have rediscovered his winning formula. He is back to being a disjointed puppet capable of hitting winning shots in all positions, a wall that wears down and demolishes his opponents with his impressive court coverage, all with a nonchalance and calm that betrays no emotion. "When he has this confidence, with the work he has put in for years, we have the player we know," said his physical trainer.
Newsletter
THE WORLD IN FRENCH
Every morning, a selection of articles from The World In French straight to your inbox
Sign-up
We are interested in your experience using the site.
Despite the succession of matches in the last three weeks, the Russian shows no signs of fatigue. "I don't know how he does it," reacted his compatriot Andrey Rublev during the award ceremony in Dubai.
Medvedev now has 19 wins already and only two losses in 2023. By adding an eighteenth title to his record in Dubai, he also became the only player to win the first 18 tournaments of his career in 18 different tournaments. And he has yet to win at Indian Wells.