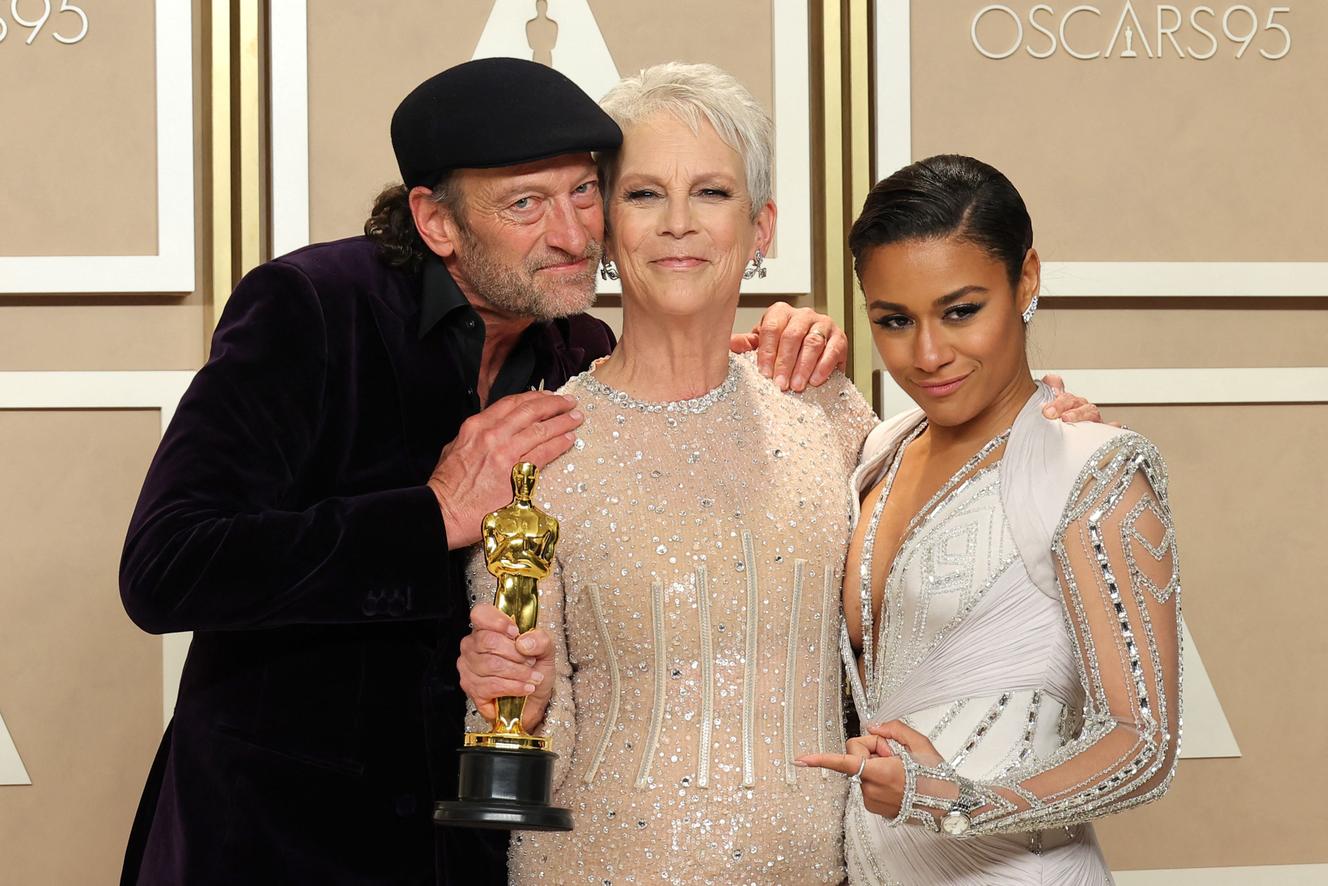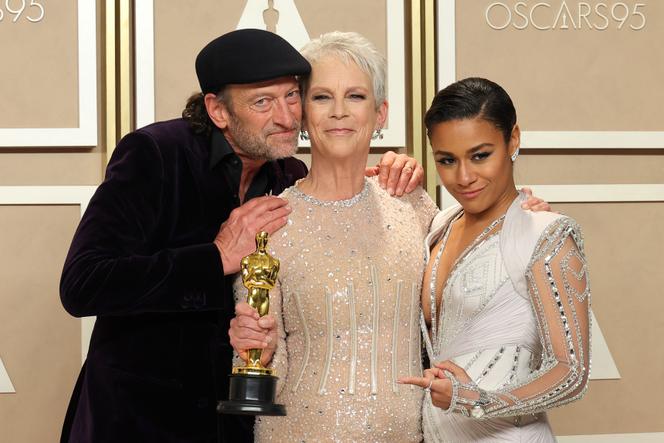 The directing duo of Daniel Kwan and Daniel Scheinert took the elite filmmaking prize Sunday night, March 12, for their multiversal dramedy "Everything Everywhere All at Once," topping a talented field that included Hollywood royalty Steven Spielberg.
The Daniels came into the night the favorites for the Oscar, and their film, the top nominee with 11, had immense awards season momentum, making the victory no surprise. It was the second Oscar of the night for the duo, who earlier won best original screenplay, one of five statuettes their film won Sunday night, including best supporting actor for Ke Huy Quan and best supporting actress for Jamie Lee Curtis . It may still win best actress and best picture.
The former child star Quan beloved for his roles as Short Round in "Indiana Jones and the Temple of Doom" and Data in "Goonies," had all but given up acting before being cast in "Everything Everywhere All at Once."
Read more
Article reserved for our subscribers

Oscars 2023: American cinema is in the midst of a transformation
His win, among the most expected of the night, was nevertheless one of the ceremony's most moving moments. The audience – including his "Temple of Doom" director, Steven Spielberg – gave Quan a standing ovation as he fought back tears. "Mom, I just won an Oscar!" said Quan, 51, whose family fled Vietnam in the war when he was a child. "They say stories like this only happen in the movies. I can't believe it's happening," said Quan. "This is the American dream."
'Nepo baby'
Minutes later, Quan's castmate Jamie Lee Curtis won for best supporting actress. Her win, in one of the most competitive categories this year, denied a victory for comic-book fans. Angela Bassett ("Black Panther: Wakanda Forever") would have been the first performer to win an Oscar for a Marvel movie.
It also made history for Curtis, a first-time winner who alluded to herself as "a Nepo baby" during her win at the Screen Actors Guild Awards. She's the rare Oscar winner whose parents were both Oscar nominees, something she emotionally referenced in her speech. Tony Curtis was nominated for "The Defiant Ones" in 1959 and Janet Leigh was nominated in 1961 for "Psycho." Curtis thanked "hundreds" of people who put her in that position.
Read more
'Everything Everywhere All at Once' dominates at SAG Awards
The German-language WWI epic "All Quiet on the Western Front" – Netflix's top contender this year – took four awards as the academy heaped honors on the craft of the harrowing anti-war film. It won for cinematography, production design, score and best international film.
Though Bassett missed on supporting actress, Ruth E. Carter won for the costume design of "Wakanda Forever," four years after becoming the first Black designer to win an Oscar, for "Black Panther." This one makes Carter the first Black woman to win two Oscars.
Newsletter
THE WORLD IN FRENCH
Every morning, a selection of articles from The World In French straight to your inbox
Sign-up
"Thank you to the Academy for recognizing the superhero that is a Black woman," said Carter. "She endures, she loves, she overcomes, she is every woman in this film." Carter dedicated the award to her mother, who she said died last week at 101.
Sarah Polley wins best adapted screenplay to 'Women talking'
After landmark wins for Chloé Zhao ("Nomadland") and Jane Campion ("The Power of the Dog"), no women were nominated for best director. Sarah Polley, though, won best adapted screenplay to "Women Talking." "Thank you to the academy for not being mortally offended by the words 'women' and 'talking,'" said Polley.
Read more
Article reserved for our subscribers

Sarah Polley's 'Women Talking' is feminism on a plate
Daniel Roher's "Navalny," about the imprisoned Russian opposition leader Alexei Navalny, took best documentary. The film's win came with clear overtones to Navalny's ongoing imprisonment and Vladimir Putin's continued war in Ukraine. Yulia Navalnaya joined the filmmakers on the stage. "My husband is in prison just for telling the truth," said Navalnaya. "Stay strong my love."
We are interested in your experience using the site.
The night's first award went to "Guillermo del Toro's Pinocchio" for best animated film. That handed Netflix its first Oscar in the category.
The Academy Awards is attempting to recapture some of its old luster. One thing working in its favor: This year's best picture field was stacked with blockbusters. Ratings usually go up when the nominees are more popular, which certainly goes for "Top Gun: Maverick" and "Avatar: The Way of Water." Neither won much, though. "The Way of Water," with more than $2.28 billion in box office, won for best visual effects.