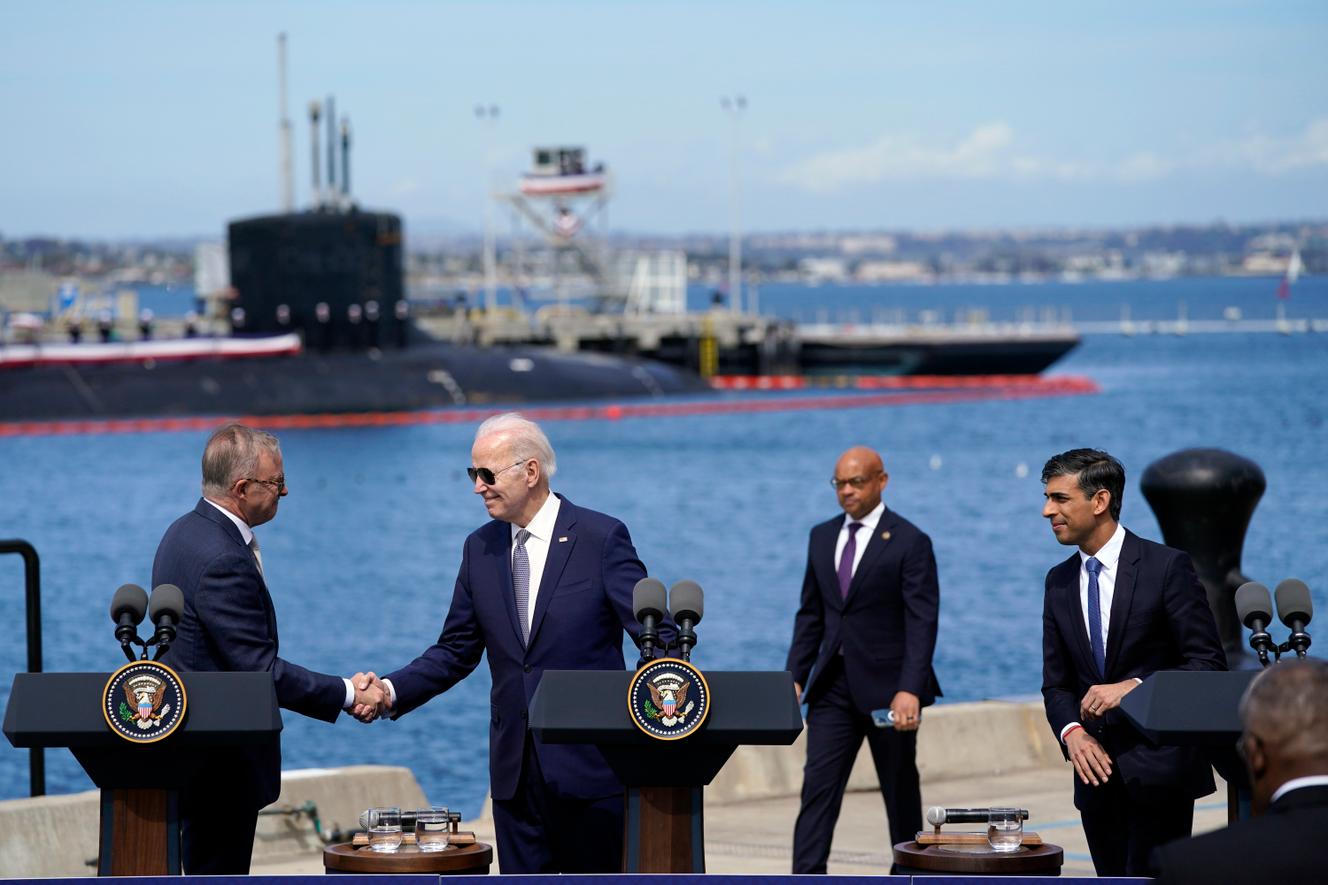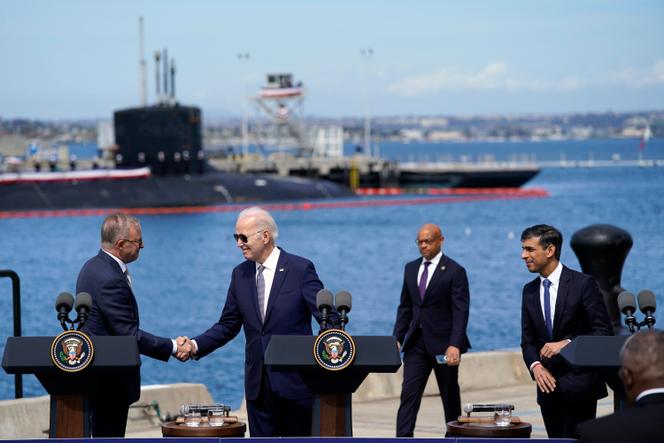 How to deal with a more aggressive China that is steadily increasing its military power? In the Sydney Morning Herald on March 9, five leading Australian experts, believing that "Australia's vacation in history [was] over," called on their country to prepare for "the prospect of armed conflict" in the region. In the hushed corridors of Canberra, both Labor and Conservative politicians, who prefer to talk about "the most difficult strategic environment since the end of the Second World War", are unanimously betting on Aukus to avoid it.
Read more
Article reserved for our subscribers

US, Australia and UK enter Aukus nuclear submarine alliance to counter Chinese military ambitions
The tripartite agreement was concluded with Washington and London in September 2021, and its implementation plan was announced in San Diego, California on Monday, March 13 (Tuesday, March 14 in Australia). It is intended to allow the island continent to strengthen its defensive and – above all – its deterrence capabilities, thanks particularly to the acquisition of nuclear-powered submarines, to enhance its strategic power in the Indo-Pacific.
"It will allow us to keep adversaries away from our shores, but the real strength of these submarines is that they are a contribution to the peace and stability of our region," Australian Defense Minister Richard Marles said on Tuesday. "As a trading island nation, they can do a lot of damage to us before they even set foot on our shores." The mainland, which has long felt protected by its geographic isolation, is now concerned about the vulnerability inherent in its insular status, and particularly the vulnerability of its communication routes and shipping lanes, many of which cross the South and East China Seas.
'Strategic paranoia'
We are interested in your experience using the site.
With Aukus, the three English-speaking allies intend first to increase the risks and costs of a conflict for Beijing. An Australia with nuclear-powered submarines will have the capacity to threaten Chinese territory directly. It will also be better equipped to monitor its maritime approaches and defend its communication routes. This admittedly assumes that Australia can carry out this titanic project, which will run for three decades.
Equipping a non-nuclear power with submarines like these is a tour de force. First, financially, since Canberra will have to spend a colossal amount of money, estimated at the equivalent of 0.15% of its annual GDP for the duration of the program. Secondly, industrially and technologically, since Australia has no civil nuclear industry and will have to start from scratch to operate, maintain and build these extremely complex devices. Finally, the country will have to hire and train thousands of people, including several hundred doctoral-level researchers in nuclear engineering.
You have 50.98% of this article left to read. The rest is for subscribers only.