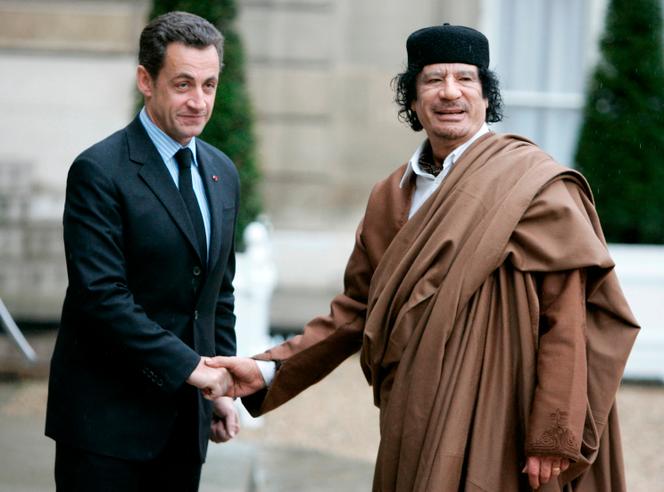 Prosecutors on Thursday, May 11, demanded that former French president Nicolas Sarkozy, who has been embroiled in legal troubles since leaving office, in the face of a new trial over alleged Libyan financing of his 2007 election campaign.
France's financial crimes prosecutors (PNF) said Sarkozy and 12 others should face trial over accusations they sought millions of euros in financing from the regime of then Libyan leader Moamer Gaddafi for his ultimately victorious campaign.
Sarkozy is accused of corruption, illegal campaign financing and concealing the embezzlement of public funds, the prosecutors said in a statement. He has always rejected the charges.
The prosecutors' call for a trial is not the final decision on whether the process will go ahead, with investigating magistrates having the last word on a case that has been open since 2013.
Among the others facing trial in the case are heavyweights such as Sarkozy's former right-hand man Claude Guéant, his then head of campaign financing Eric Woerth and former interior minister Brice Hortefeux.
The right-wing Sarkozy, who won the 2007 elections but then lost in 2012 to Socialist Francois Hollande, has been twice won in separate cases since leaving office.
The ex-president will on May 17, hear the decision of the court of appeal in a case of wiretapping, which saw him sentenced at first instance to three years in prison – two of them suspended – for corruption and influence peddling.
And he will be retried from November 2023 on appeal in the so-called Bygmalion case, which saw him sentenced to one year in prison at first instance.
Partner service
Learn French with Gymglish
Thanks to a daily lesson, an original story and a personalized correction, in 15 minutes per day.
Try for free
Even if the sentences are confirmed, he is not expected to serve any time in prison on those cases. He has always rejected all the charges. Despite the legal problems, the man who styled himself as the "hyper-president" while in office still enjoys considerable influence and popularity on the right of French politics.