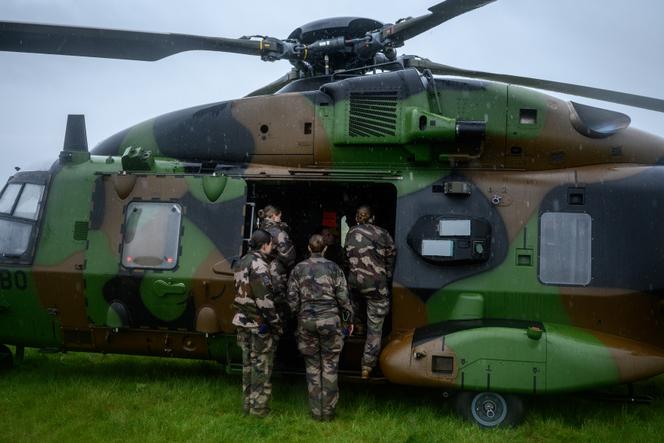 In recent years, recruitment and retention challenges within the French military have been growing. It is not yet a shortage, but rather a discreet attrition, and the trend is becoming increasingly persistent. This is a subject of concern for the country's Ministry of Armed Forces and is likely to spark debates, with the Assemblée Nationale having just begun examining the military programming law (LPM) on Tuesday, May 9, in the defense committee. The new LPM is meant to outline military spending until 2030, and several clauses within it are devoted to addressing the issue of recruitment and retention of troops.
In a parliamentary report on the assessment of the previous LPM – published in February and led by MPs Yannick Chenevard (Renaissance, President Emmanuel Macron's centrist party) and Laurent Jacobelli (Rassemblement National, far right) – the Ministry of Armed Forces acknowledged that, between 2019 and 2022, there was an overall increase in the number of people leaving their jobs of around 6%, including +2.5% for the military personnel and +25% for civilians. These figures have even jeopardized recruitment goals, with 700 positions left unfilled in 2021, and may continue to weigh on the situation as the military aims to create 6,300 new positions by 2030.
The challenge of stabilizing the personnel numbers in the armed forces has been an ongoing issue for various reasons. Macron's former defense minister Florence Parly had already addressed this by implementing "family plans" designed to enhance the daily lives of military personnel.
But the situation has worsened and now parallels those in other key state bodies, such as the police or the prison administration. "We are used to having turnover within our teams, but we have never seen this phenomenon on such a large scale," said Thibaut de Vanssay, the director of human resources for the Ministry of the Armed Forces, during his hearing before Parliament for this report.
Read more
Article reserved for our subscribers

The French defense industry is gradually getting ready for battle
'Lack of societal recognition'
The Army is the most affected branch of the military, mainly when it comes to recruiting rank-and-file soldiers. In 2022, the rate of contract termination before the end of training reached 32%, while the targeted maximum is set at 25%. "A significant portion of these young people sometimes hide an ailment or medical problems, and we are forced to say no. Another factor is that some young people may have a fantasized vision of military life," said General Marc Conruyt, the Army's human resources director, in an interview with The Parisian on April 21. Conruyt explained that this dropout rate decreased after five years of contract, with an 82% renewal rate.
You have 62.13% of this article left to read. The rest is for subscribers only.