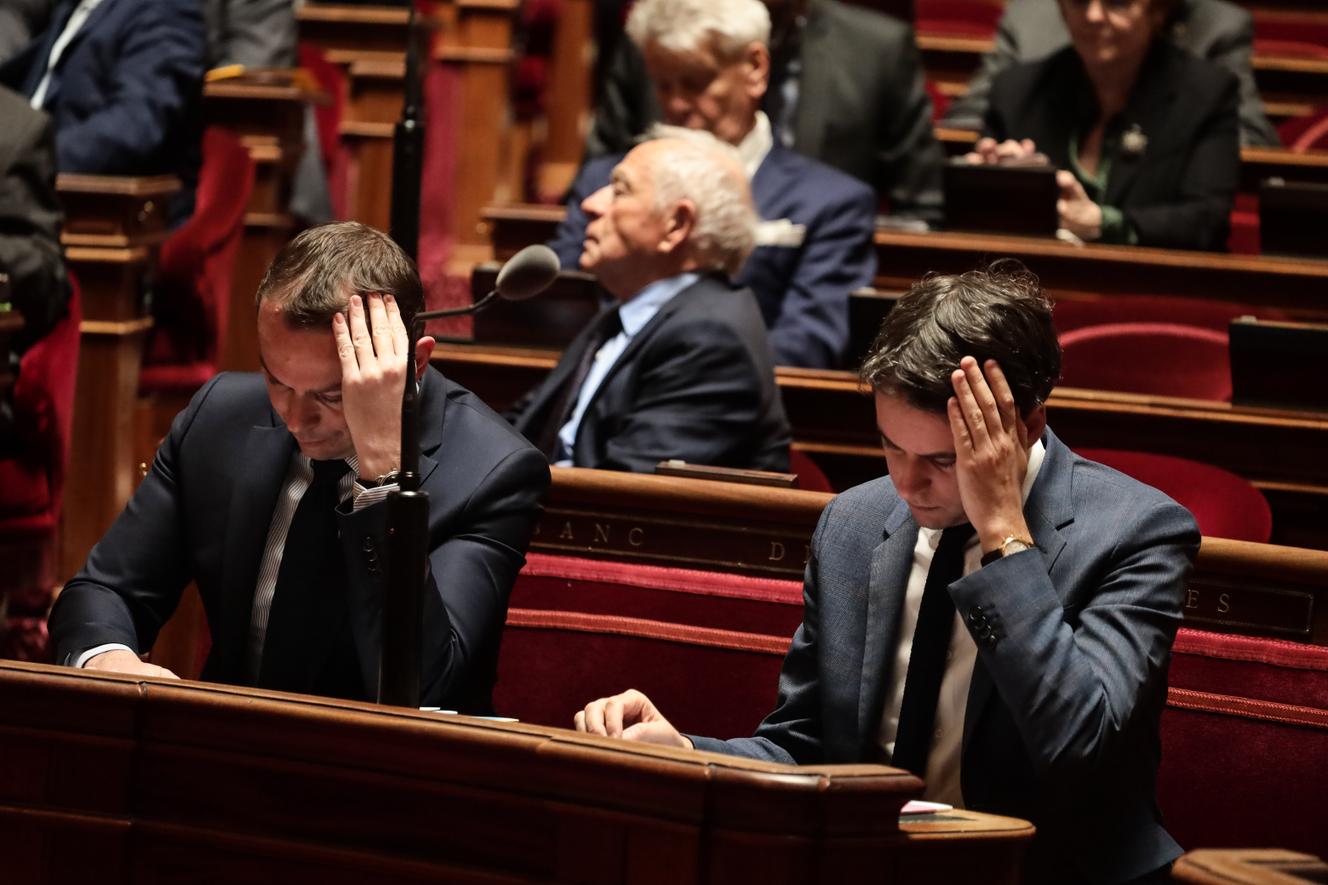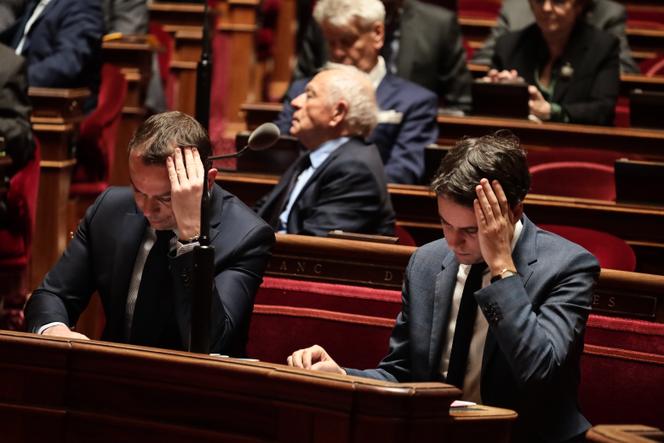 After a tense session, the Senate did not vote, on the night of Tuesday, March 7, on the pivotal article of the pension reform bill raising the retirement age to 64 years.
In addition to the gradual increase in the legal retirement age, article 7 of the bill forsees the acceleration of the lengthening of the contribution period, a focus of criticism from unions and the left.
The right initially used a rule of procedure to cut short the debate, before adopting an amendment to "rewrite" article 7, which made the majority of the amendments from the left fall by the wayside. The "closure of debates," provided by Article 38, was proposed by the president of the Les Républicains group, Bruno Retailleau, aimed at removing Article 7, which was proposed by the left. It was voted on by a show of hands.
This is the first time that Rule 38 of the Senate Rules of Procedure has been used since its revision in 2015. It can be applied to speaking on an article, to explanations of vote on an amendment or on an article, or to explanations of vote on an entire text.
"Act of Weakness"
"This recourse to this procedure is an act of weakness on the part of the Senate right," said president of the CRCE group with a Communist majority, Eliane Assassi, denouncing "a coup de force," "an attack on democracy and the rights of Parliament". "This is not worthy of the Senate," she said. "Shame on you," "It's a scandal," added the leader of the Socialist senators Patrick Kanner. "A historic day of mobilization. On Article 7, the most important, you decide to gag Parliament, to censor the Senate," accused the president of the Green group Guillaume Gontard.
"It's been five days and five nights that we are dealing with obstruction," pleaded Bruno Retailleau, for whom "obstruction is to Parliament what is desertion to a soldier. "We had 124 interventions on this article, I consider that the requirements of clarity and sincerity have been met," said Senate President Gerard Larcher (LR). The Senate has rejected the 70 amendments tabled by the left requesting the removal of Article 7.
"You're in the minority tonight"
Before embarking on the examination of Article 7, the senators adopted by 236 votes to 103 the first part "revenue" of the bill, "a crucial step," said the Minister of Public Accounts, Gabriel Attal.
We are interested in your experience using the site.
The entire afternoon discussion, once again almost exclusively led by the left, echoed the voices of demonstrators in the streets against the reform. The left-wing senators applauded the demonstrations organized in their constituencies. "The villages, the rurality too, are mobilizing," stressed the president of the Ecologist group, Guillaume Gontard. "You are in the minority tonight. You will have to respond to what has just been expressed strongly in the street," said Communist Fabien Gay.
Read more
Article reserved for our subscribers

Throughout France, protests against pension reform show no sign slowing down