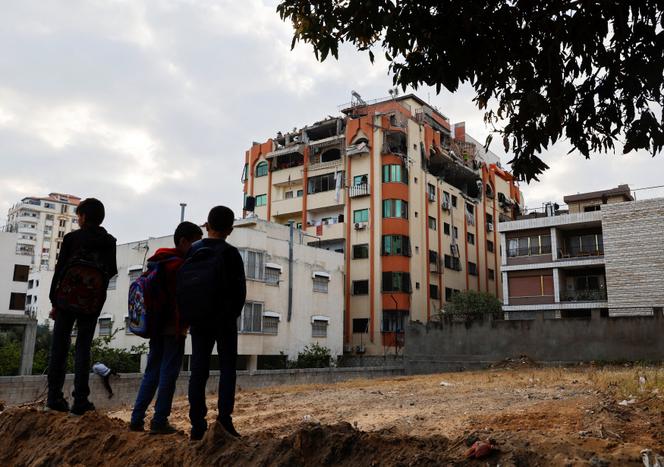 Gaza's recovery has begun. Rockets were fired at Israel from the Palestinian coastal enclave in the early afternoon of Wednesday, May 10, in retaliation for the assassination on Tuesday morning of three senior Islamic Jihad officials. Warning sirens sounded in the Israeli cities of Sderot and Ashkelon, close to the Gaza Strip, but also in Tel Aviv, 70 km further north. According to a senior Israeli security official, more than 60 rockets were fired from Gaza in 45 minutes. As of 2:00 pm, no casualties were reported on the Israeli side.
In anticipation of these attacks, which could lead to a new war between armed groups in Gaza and the Israeli army, schools were closed, both in the Gaza Strip and in nearby Israeli towns. Several thousand residents of these areas were evacuated by the Israeli army. The population of Gaza, which has been under blockade since 2007, has nowhere to go for shelter.
The next few hours will show the extent of the Palestinian response, which has been delayed for 34 hours – a first in recent memory. An hour after the shooting began, a spokesperson for Hamas, the Islamist movement in power in Gaza, spoke of "unified resistance" in the face of the "massacre committed by the Zionist occupation." This wording suggests that this faction, the most powerful in Palestinian territory with its vast arsenal of rockets, has decided to participate in the reprisals, or at least support them. At the same time, a spokesperson for the Israeli army said that despite the statements coming from Gaza, Hamas was still holding back from confrontation – which the relatively moderate intensity of the barrage tends to confirm. In 2019 and 2022, when Islamic Jihad cadres in Gaza were assassinated by Israel, the movement retaliated alone, as Hamas preferred not to expose itself.
'Imminent' threat
Israeli army strikes killed 15 people on Tuesday, including four women and four children. Among the 20 injured, several remain in serious condition. The Israeli army's chief spokesperson, Daniel Hagari, did not specify the nature of the "imminent" threat posed by the slain Islamic Jihad cadres, saying only that "they would have launched another rocket attack sooner or later."
Islamic Jihad fired more than 100 rockets against Israel on May 2, injuring three people. The religious and nationalist group, which has been funded by Iran since the 1980s, was responding to the death in an Israeli prison of one of its political leaders, Khader Adnan, after an 87-day hunger strike. "We are trying to prevent further escalation," said Hagari.
You have 61.02% of this article left to read. The rest is for subscribers only.