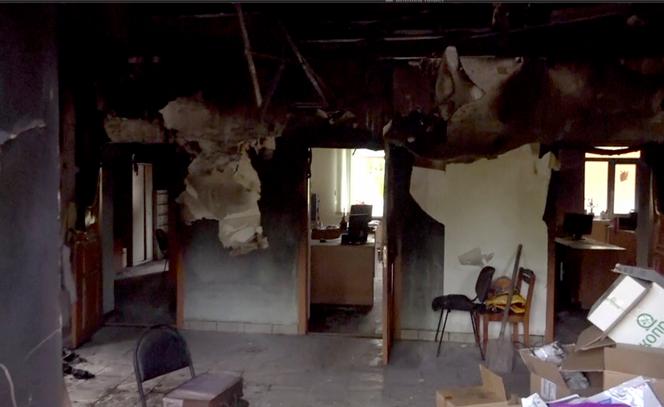 When will the Ukrainian counteroffensive be launched? When will Kyiv's troops be finally ready to attack the front line? Military analysts have been scrutinizing the slightest development in Ukraine since the end of winter in the hope of better understanding the strategy of the country's general staff, which has managed to keep its operations secret for more than a year. "The range of possibilities is extensive. It is difficult to determine where and when the Ukrainians will launch their lines of effort," said Thibault Fouillet, a specialist with the Foundation for Strategic Research (FRS), a French think tank.
The only certainty is that Ukraine is preparing the ground for its future operations. For many weeks, strikes on Russian logistical facilities have been increasing, especially in areas far from the front. Every day and night, fuel and ammunition depots, railway hubs, telecommunications infrastructures, command posts and soldiers' quarters are targeted by shells, rockets, and drones in territories occupied by Russia but also on Russian soil.
This artillery campaign, which is called "shaping" in military jargon, is a prerequisite to any large-scale offensive. Its primary objective is to weaken the enemy by destroying its support systems or forcing it to retreat far from the front. In this respect, the Russian military doctrine, which favors railroads over roads to supply troops, constitutes an advantage for the Ukrainians. "A railway is easier to destroy than a road and harder to repair," a military source said.
Read more
Article reserved for our subscribers

Ukraine arranges troops in battle order for counteroffensive
'The horns of a dilemma'
To carry out this "shaping," the Ukrainians have been using Western equipment such as HIMARS rocket launchers that can reach targets up to 70 kilometers away or even 150 kilometers with GLSDB guided bombs. Better still, the army just received British air-to-ground Storm Shadow missiles, with a range of over 250 kilometers. The first uses of these projectiles have been noticed, notably in Luhansk, in the Donbas, and on an air base in Berdiansk, near Mariupol.
Sabotage operations by Ukrainian partisans infiltrating occupied territories or on Russian soil are also increasing.
Read more
Article reserved for our subscribers

War in Ukraine: UK breaks taboo with first delivery of long-range missiles to Kyiv
In addition to its tactical interest, "shaping" has a cognitive role, disturbing the enemy's military leadership. By carrying out in-depth strikes on different front locations, sometimes very far from each other, the Ukrainians are forcing the Russians to disperse their troops to prevent the possible launch of a counteroffensive. "The objective is to make the other side believe things that will not happen," said Joseph Henrotin, a researcher at the Center for International Risk Analysis and Forecasting, a French think tank, and an editor-in-chief at the magazine International Defense and Security (Defense and International Security, DSI).
You have 46.07% of this article left to read. The rest is for subscribers only.