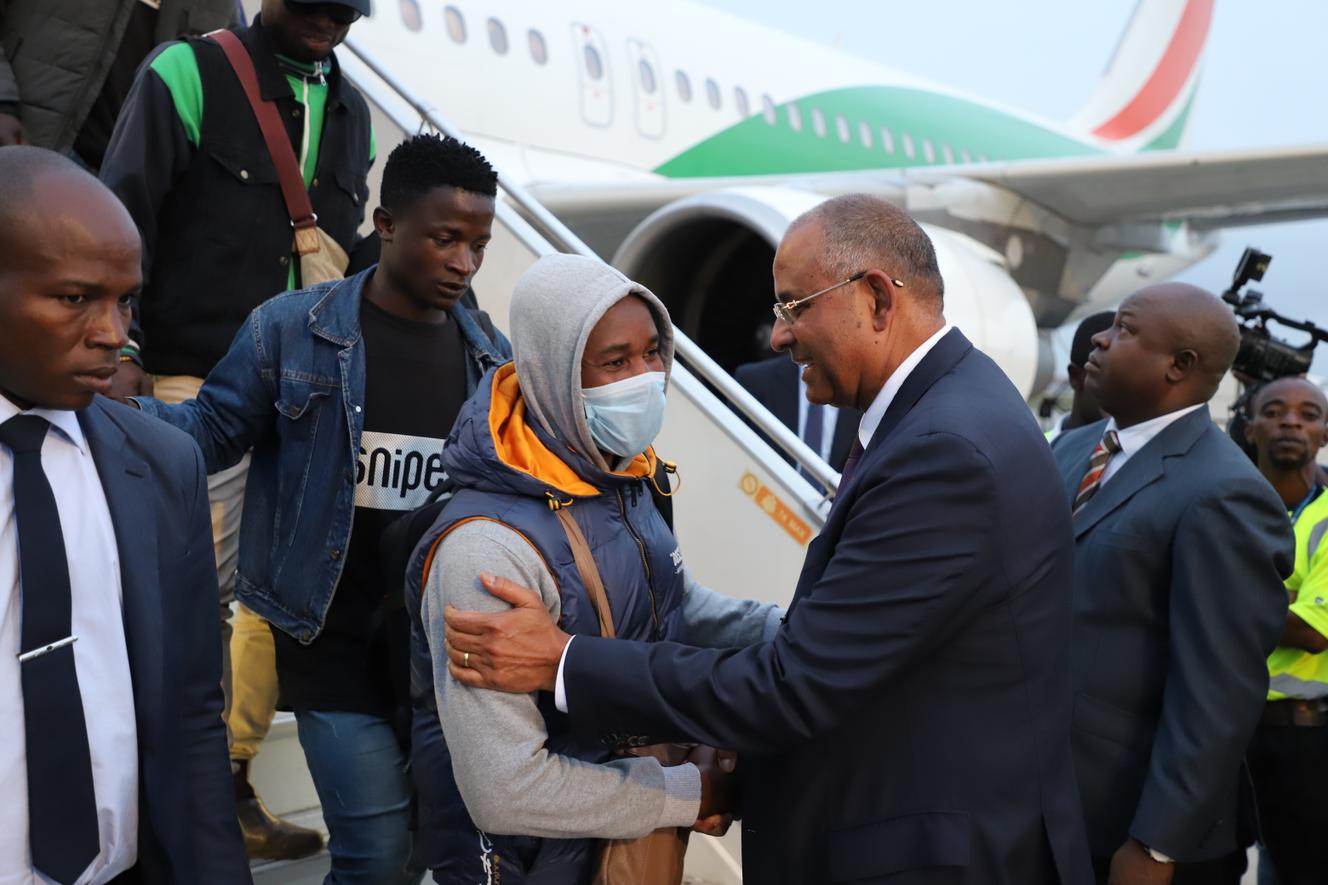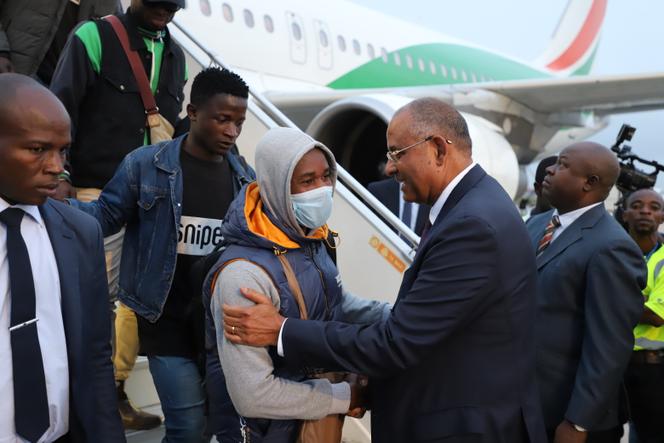 "I've missed garba a lot… I'm going to eat it every day non-stop for a month!" said Mathilde Djiédé, who has just returned from Tunisia, referring to the national dish of Côte d'Ivoire, which is made of tuna and attiéké. Like the other returnees, the 45-year-old interpreter spent three days at the National Institute of Youth and Sports (INJS) in Abidjan to undergo medical tests and reflect on her professional reintegration. A welcome break after the frantic exodus of the last few days.
Amidst an unprecedented wave of racism and violence since President Kais Saied's remarks against sub-Saharan migrants, many Ivorians have left Tunisia or are seeking to do so. Since March 4, two repatriation flights – of the five planned – have been chartered by the Ivorian government for nationals who have registered on the Embassy's voluntary departure lists in Tunis. In total, Ivorian authorities report that 1,600 of its 7,000 citizens in Tunisia have applied.
Read more
Tunisia's President Saied claims sub-Saharan migrants threaten country's identity
On February 21, during a national security council, the Tunisian president referred to "hordes of illegal migrants" whom he accused of being a source of "violence, crime and unacceptable acts." He said he hoped to put "a rapid end" to this immigration, which he said would affect the composition of the Tunisian population, expressing an idea closely related to the racist "great replacement" conspiracy theory which resulted in many violent incidents in the country .
'Afraid for my life'
Assaults, evictions, dismissals… "The last few days have been very difficult. There was severe persecution against Black people: We were witnessing arbitrary arrests, tenants being kicked out of their homes," said Mathilde Djiédé. "All the children and teachers of my daughter's Ivorian school in Tunisia were arrested. The police arrived and arrested everyone without checking papers."
An ordeal for undocumented migrants, but also for West Africans living in the country legally, like Thierry Gnombré, who was a musician and technician in the marble industry in Tunisia for four years. "I was rather respected there. But for a few days, I was getting threats," he told The world. "They were capable of anything, I was afraid for my life." Apart from his guitar, the artist left all his instruments and equipment behind.
Read more
Tunisia is plagued by the demons of racism
Yet, Mathilde Djiédé points out, Tunisia "had the reputation of being the least racist country in the Maghreb." Nationals of several countries in the subregion can stay there for three months without a visa, but after that time has passed foreigners accumulate monthly residence penalties of 80 dinars (about €24), to be paid before leaving the territory. "After a while, it was a lump sum that I could no longer pay. I could no longer leave the country," explained Joséphine Assoumou, next to her 2-year-old son.
Constantin Adisa, 27, described Tunisia as an 'open-air prison' for West Africans
Because of these penalties, some foreigners are forced to stay on to live and work. Like Constantin Adisa, 27, who described Tunisia as an "open-air prison" for West Africans. "When the penalty becomes too high and life in Tunisia is unbearable, some sub-Saharans prefer to pay a smuggler and try their luck in Europe via the Mediterranean," said Gervais Boga Sako, president of the Ivorian Foundation for the Observation and Monitoring of Human Rights and Political Life (Fidhop).
'They call you a monkey'
To calm the situation, on March 3 Saied canceled the residence penalties for African nationals who wish to return voluntarily, and on March 5 proposed measures to improve the situation of foreigners in Tunisia and facilitate procedures for regularizing their situation. Too late, according to many Ivorians, who now dream of being reunited with their families and starting a business in hairdressing or catering.
We are interested in your experience using the site.
"It feels so good to be back in Côte d'Ivoire," said Josephine Assoumou, 39, who spent six years in Tunisia."I had been wanting to come back for a long time, racism is a daily reality there. When you walk down the street, they throw rocks at you, they spit on you, they call you a monkey."
This mistreatment is in stark contrast to the welcome given to the recently repatriated Ivorians. On March 4, the first 145 returnees were all welcomed off the plane by Prime Minister Patrick Achi and parts of the government. "Welcome back, you are better off at home," said the ministers on the tarmac. The authorities were keen to mark the occasion: the repatriation operation, approved in the Council of Ministers on March 1, is expected to cost the state 1 billion CFA francs (€1.52 million). An allowance that includes the payment of 160,000 CFA francs (€244) per adult and 100,000 CFA francs per child. As of March 7, nearly 300 Ivorians had returned home.