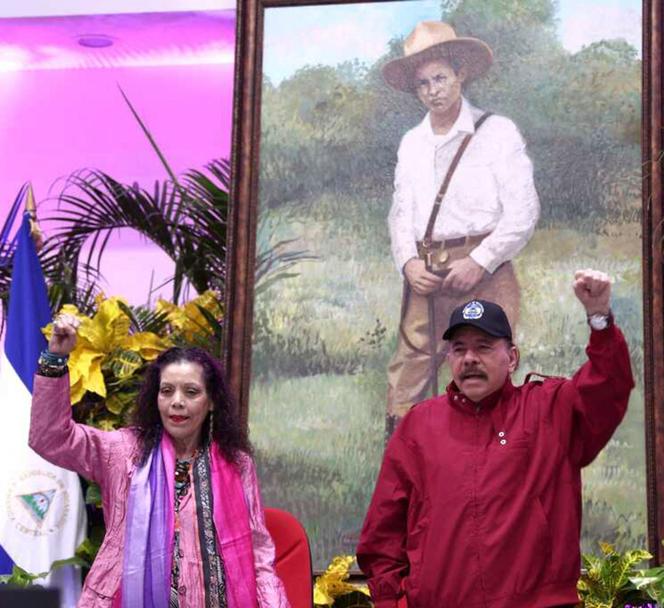 The autocratic regime of President Daniel Ortega and his wife and vice-president, Rosario Murillo, inaugurated a new form of repression in Nicaragua in May with the arrest of opponents at night in their homes, the search of their houses, their expeditious indictment on charges of "conspiracy" or "spreading fake news" and their release on condition that they report to the police station every day.
Seventy-five people who have been arrested and released since the beginning of May now live in fear of rearrest and prison. Among them, a journalist, a doctor who denounced the government's negligence in 2020 during the first wave of Covid-19, the leader of a student organization and the mother of Richard Pavon Bermudez – the first victim of the repression of the April 2018 protests that left more than 300 hundred dead.
"With this, the regime manages to expand its control over opponents without having to put them in prison, which has a political cost," said lawyer and political scientist Eliseo Nuñez, "having to check in every day, sometimes dozens of kilometers from their homes, makes their lives impossible and has driven some into exile, which is another way of deactivating any opposition cells that might still be operational in the country."
A 'like' can lead to an arrest
As part of its crackdown and under the cover of a supreme court ruling, the regime also decided in early May to suspend the licenses of 27 lawyers, including those of Nuñez, the writer Sergio Ramirez and human rights defender Vilma Nuñez. All of them are accused of "treason against the motherland"and 15 of them were among the 222 political prisoners released on February 9, then deported to Washington and stripped of their nationality, thus becoming stateless. A few days later, 94 other opponents, almost all of whom were already in exile, were also stripped of their nationality, civil rights and property.
"Last night I fell asleep with the news of my disbarment but this morning I woke up with the announcement that the Spanish government had granted me citizenship," the lawyer and opposition activist Ana Margarita Vijil wrote on social media, "after a difficult news, another one that gives hope." Vijil was part of the group of 222 deported opponents and spent more than six hundred days in prison.
Twenty-eight other people who lost their citizenship have been naturalized by Spain in recent weeks, including former Sandinista guerrilla Dora María Téllez Argüello, the journalist and director of the publication Confidential, Carlos Fernando Chamorro, his sister Cristiana Chamorro – who before her arrest was expected to become the candidate of the united opposition against Ortega in the 2021 presidential election – and Sergio Ramírez. All of them, except Vilma Nuñez, who is 85, are in exile in Costa Rica, the US or Spain.
You have 42.72% of this article left to read. The rest is for subscribers only.