Routine has set in. Every time there is an air raid alarm, the pupils of school No. 33 in Chernihiv, in the north of Ukraine, leave the classroom to take refuge in the bomb shelter. Recently, they have also had to regularly evacuate because of explosive device alerts, while deminers inspect the school. On one February morning, however, a brief respite allowed the history teacher to conduct her class properly.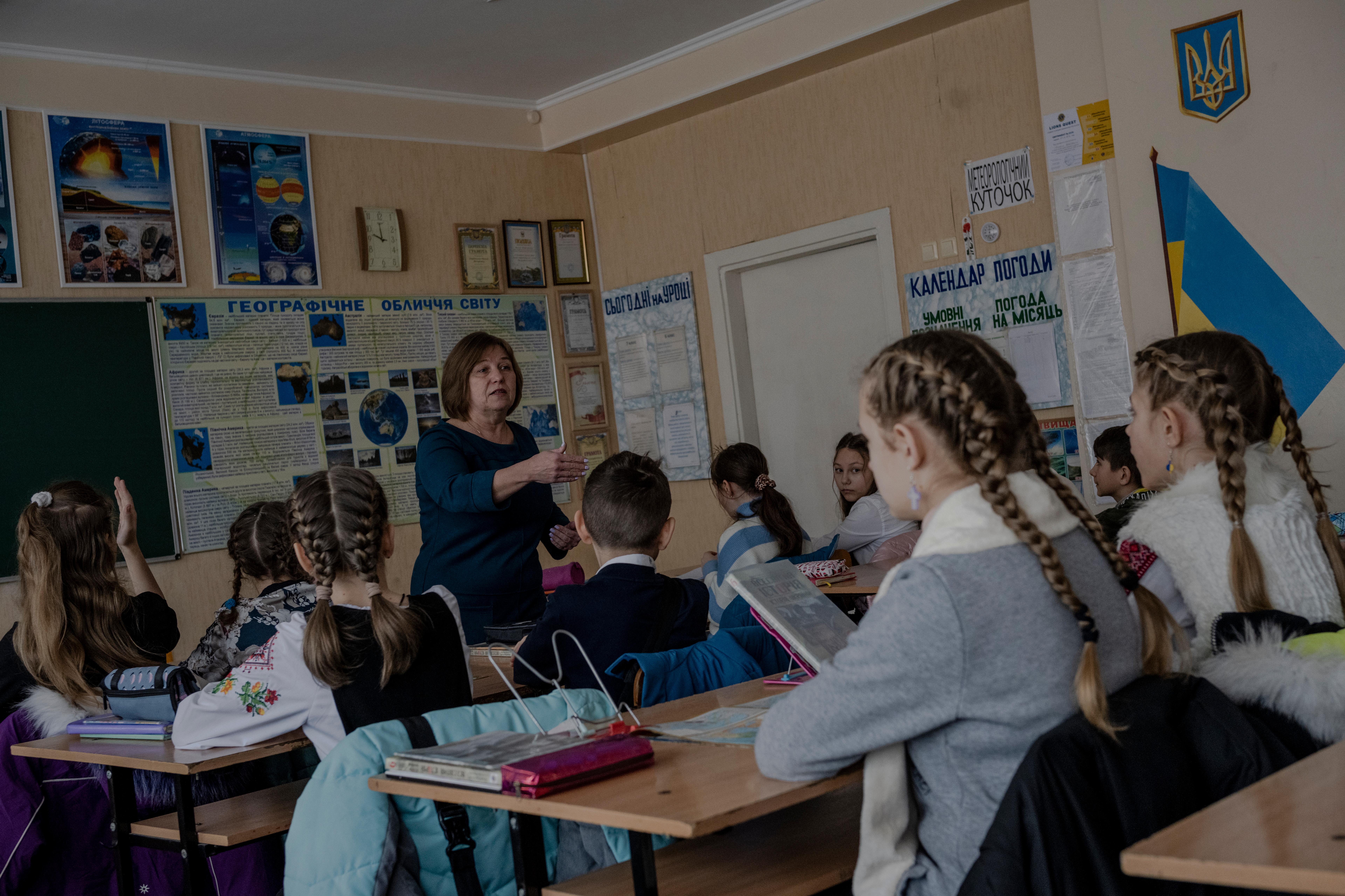 The subject of the day – the war between Persia and Greece – somewhat resonated with what Ukrainians have been going through for the past year, and not by chance. Natalia Nizhenete, with her glasses resting on the tip of her nose, stepped in front of the 30 or so children aged 11 to 12. "In the 5th century BC, Persia attacked Greece, a peaceful country, which bravely defended itself against this authoritarian empire." The students listened carefully. On the wall was the Ukrainian national anthem written in colorful letters next to a map of the country.
"Do you know why Persia lost the war?" Several hands shot up, "Because the Greeks were defending their homes, their families and their cities." "Absolutely. And what do you think of people who defend their homeland?" "They are heroes!" said a small voice. "You see, history gives us examples of people willing to sacrifice their lives for their country," the teacher said. "In the end, it was a fight between two worlds: democracy and tyranny."
'Why do they call us Nazis?'
When the first Russian missiles hit Ukraine on February 24, 2022, teachers were besieged with questions, "Why is Russia attacking us?" "Why are we being called Nazis?" "How can a friendly country do this to us?" And an even more difficult question: "Are we going to survive?" "We were all scared and distraught," said Nizhenete. She had to find answers.
Read more
Article reserved for our subscribers

Russian propaganda stirs up hatred against a 'Ukronazi' government
Her classes have taken a new twist. "I try to show students that in the past, small countries have been able to defend themselves against more powerful aggressors. It's very important to give them hope." This history teacher knows, above all, how highly strategic her subject is in these times of conflict: "It shapes your view of the world and forges your national sentiment."
We are interested in your experience using the site.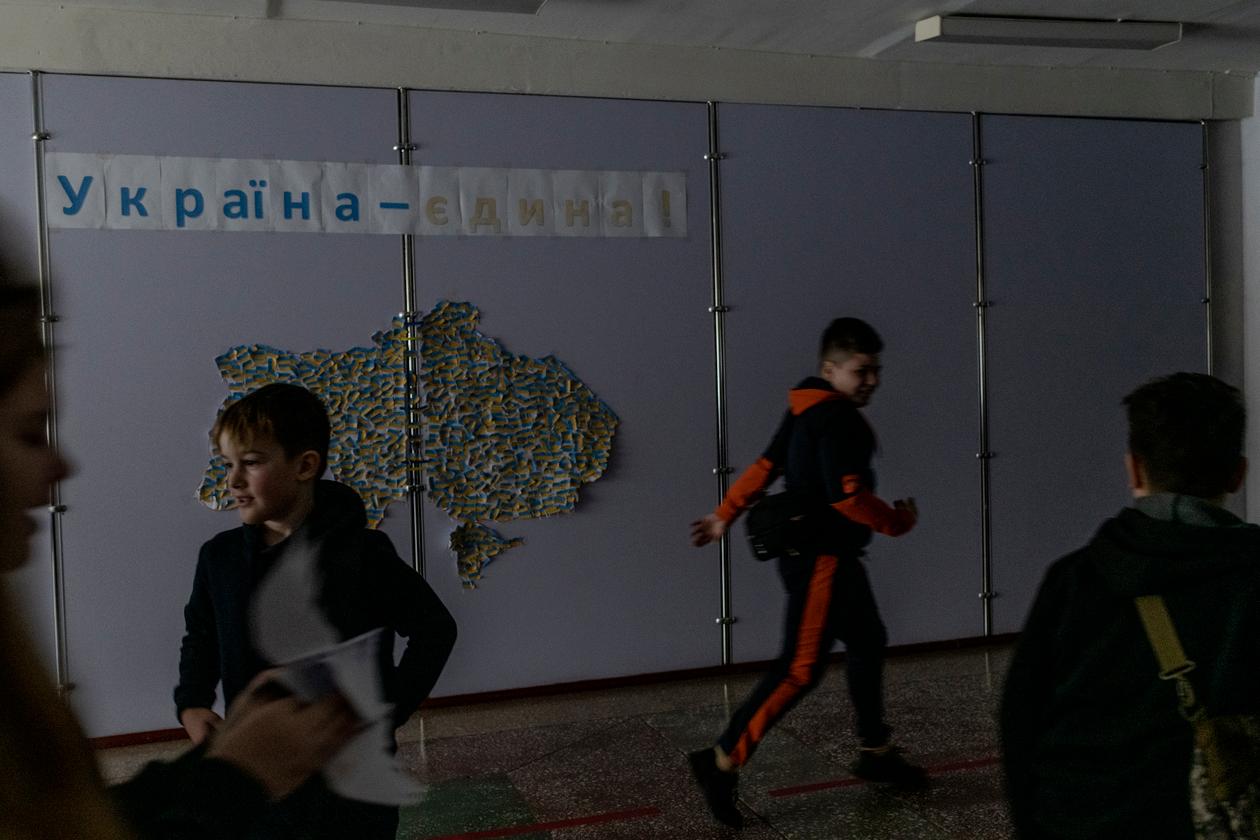 Since the Russian invasion, another battle has been played out far from the front, in the classrooms. Although less spectacular, it is nevertheless considered just as crucial to resist Russia and build the Ukraine of tomorrow, one that is rid of its Soviet heritage and resolutely turned towards Europe. In this struggle, history is a weapon. What will we learn from this conflict? How can it be taught in schools so that children learn the "real" Ukrainian history and not the falsified one disseminated by Kremlin propaganda?
You have 69.73% of this article left to read. The rest is for subscribers only.