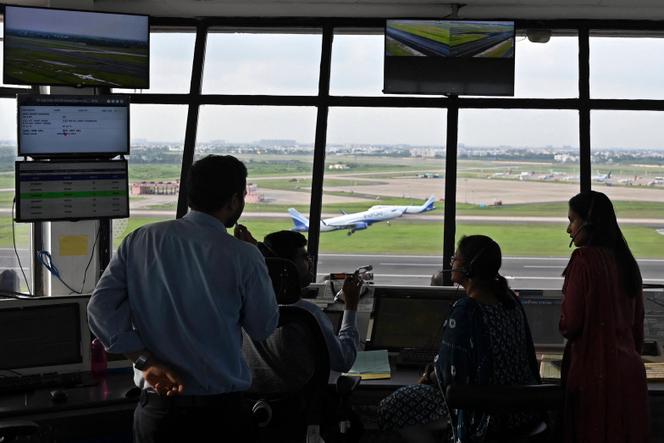 The government is trumpeting it at the top of its lungs. India can now boast of being the third largest civil aviation market in the world, behind the US and China. Growth has been meteoric in the subcontinent. Over the past six years, domestic air traffic has grown by 14.5% per year, while international passenger traffic has grown at an annual rate of 6.5%. And the sector, poised to become the most dynamic on the planet, promises to continue its trajectory. According to Airbus forecasts, the number of passengers carried is expected to grow from 165 million in 2019 to 641 million in 2041.
Indian airports always seem crowded and the needs are colossal. "Today, during busy periods, we are approaching the maximum operating capacity of some airports," said an observer of the sector, on condition of anonymity. During peak times, the risk of almost overheating is real.
Read more
Article reserved for our subscribers

India is acting as a hub for Russian oil
India will also have to train 34,000 more pilots and 45,000 more technicians by 2040. Flight incidents regularly hit the headlines, particularly because of maintenance or training problems: a cracked windshield forcing the pilot to turn back, a bug in a radar system, a near collision between two planes in the sky.
fierce competition
"We need to build the civil aviation infrastructure and capabilities that by 2047 would be able to support a $20 billion (about €18.2 billion) economy," civil aviation minister Jyotiraditya Scindia said in March, referring to the Narendra Modi government's ambitious economic projections.
The government plans to invest 980 billion rupees, or about €11 billion, by 2025 to build and upgrade airports. Since Prime Minister Modi came to power in 2014, 73 additional airports have become operational as part of a government program aimed at expanding connectivity between smaller communities and major cities and making air travel accessible to all. The country now has 146 airports, a total that will be increased to 200 in the coming years.
It is enough to whet the appetite of foreign investors. In 2020, French airport hub operator ADP acquired a 49% stake in GMR Airports, a subsidiary of the Indian family-owned construction group GMR. ADP already controls the airports of Delhi, Hyderabad and Goa Mopa, while the government plans to privatize 25 more under a public-private partnership model.
But the Indian competition will be fierce. Billionaire Gautam Adani, who is close to Modi and whose appetite seems insatiable, has already announced that he wants to get his hands on more airports. And his group is accused of winning contracts.
You have 46.36% of this article left to read. The rest is for subscribers only.