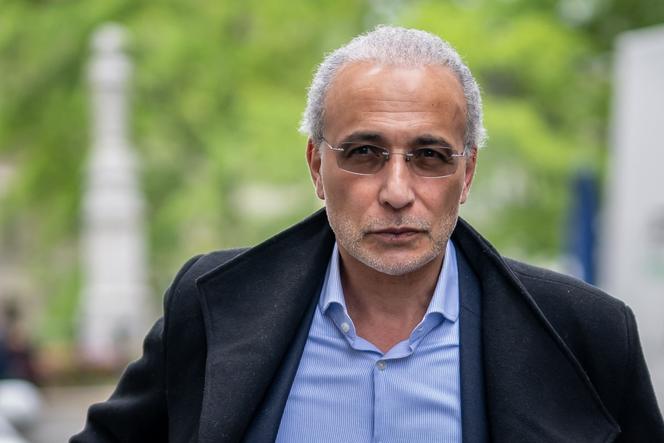 A Swiss court on Wednesday, May 24, acquitted Islamic scholar Tariq Ramadan on charges of rape and sexual coercion, finding no evidence against the former Oxford University professor. The plaintiff's lawyers immediately vowed to appeal the verdict in the case heard in the Geneva Criminal Court.
Ramadan has always denied the allegations. He told the judges on the first day of his trial that he had let himself be kissed by his accuser but insisted there were no sexual relations between them.
The complainant, also Swiss, is a convert to Islam and says she has faced threats and therefore wishes to be known under the assumed name of "Brigitte". In a calm and confident voice, the complainant said she feared she would die when Ramadan attacked. "I was beaten… and raped", she said. She was in her 40s at the time of the alleged attack on October 28, 2008.
Read more
Article reserved for our subscribers

Tariq Ramadan stands trial in Geneva for rape and sexual coercion
'Used as an object'
In a Geneva hotel room, Ramadan, 60, is accused of having subjected her to brutal sexual acts accompanied by beatings and insults. In short, a screen was placed between Ramadan and Brigitte at her request, so that they could not see each other.
Ramadan had "acted to satisfy his sexual desire for a woman whom he used as an object. He did not hesitate to make this nightmare last for several hours," the prosecutor said. Holloway stressed the "consistency" of the complainant's remarks as well as the evaluations of psychiatrists.
Controversial among secularists who see him as a supporter of political Islam, Ramadan obtained his doctorate from the University of Geneva, with his thesis focused on his grandfather, who founded Egypt's Muslim Brotherhood movement.
He was a professor of contemporary Islamic studies at Britain's prestigious Oxford University until November 2017, and held visiting roles at universities in Qatar and Morocco. He was forced to take a leave of absence when rape allegations surfaced in France at the height of the #MeToo movement, over suspected attacks in France between 2009 and 2016.
Read more
Democracy needs independent organizations such as France's Human Rights League