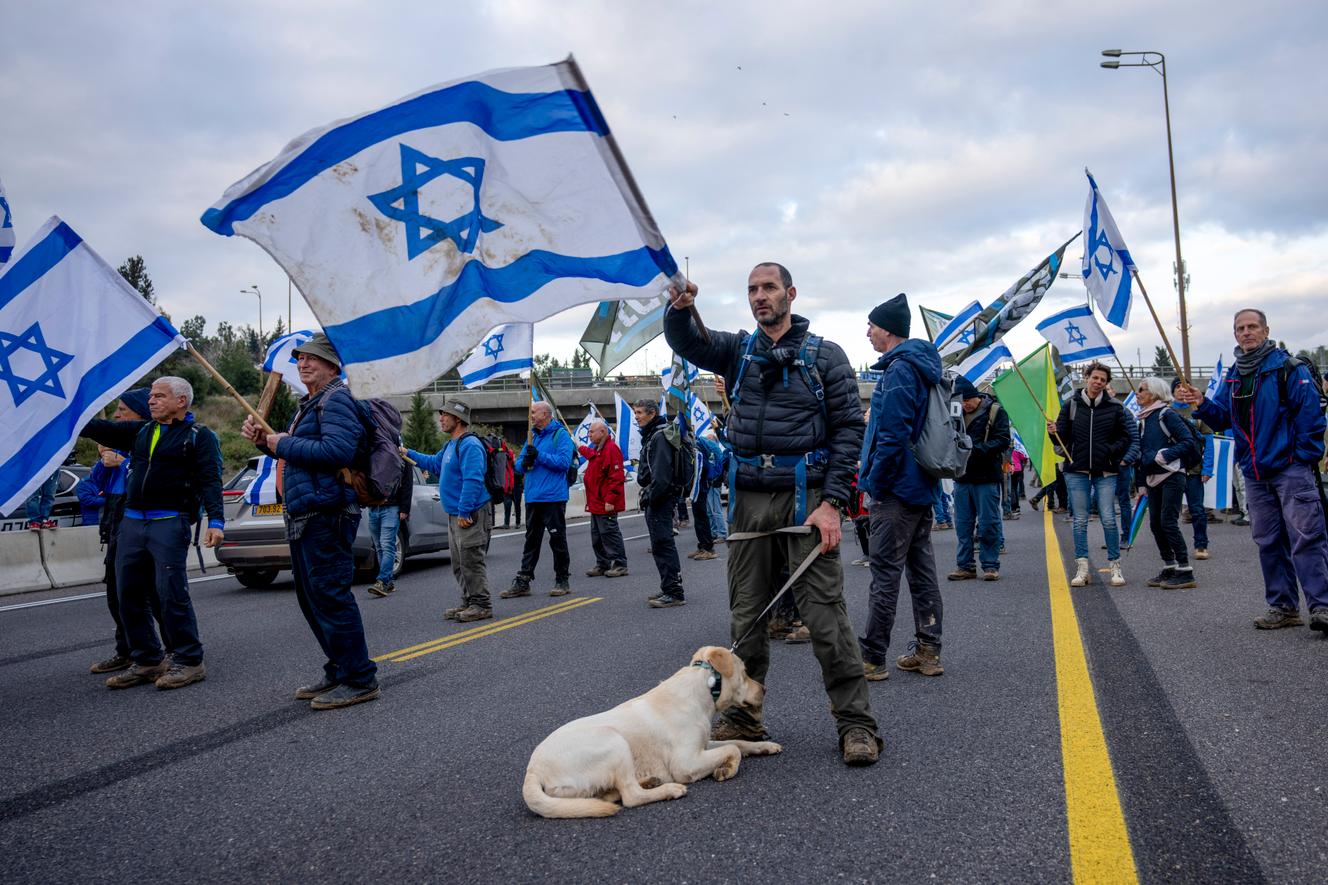 The Israeli army had never seen anything like this. For two weeks, reservists have been refusing to serve. Hundreds of former air force pilots, ex-members of the intelligence and commandos are multiplying petitions.
They are protesting against a reform of the justice system, led by the government of Israel's Prime Minister Benjamin Netanyahu, which aims to free the government from any independent judicial supervision.
On Wednesday, March 8, 37 reservists out of 40 from Israel's Air Force squadron 69 will interrupt their training to demonstrate. These F-15 fighter-bomber pilots are essential to their elite unit, which is responsible for long-distance missions.
If Iran's nuclear facilities had to be bombed, they could be involved. Until they are 50 years old, they train on average one day a week to remain operational. If they stop for several months, their capabilities will be degraded.
"It is not a reform that Netanyahu is preparing, it is a revolution," General Relik Shafir told The world. In 1981, this pilot was part of the team that bombed the Osirak nuclear reactor, built by France for the Iraqi leader Saddam Hussein.
Shafir is past the age of being called up but he coordinates a group claiming more than 600 former army pilots, including active reservists. "In civil disobedience," they are reaching "the stage of rage," he said.
The general accuses his government of "breaking an unwritten agreement between the warriors and the state, which makes us defenders of a democratic state. Those who stop serving in the reserves, an individual choice, tell their commanding officer that they refuse to be called ' anarchists' by this government." On the contrary, they want to be patriots.
Fears of a degraded 'legal framework'
Air Force Commander Tomer Bar has been listening to the grievances of several delegations of reservists in recent weeks. He is the most worried officer in the army. He has expressed his concerns to the chief of staff, who has addressed them to the prime minister.
We are interested in your experience using the site.
The fact is that the Israeli air force will not be grounded by these protests. In the event of a military emergency, most strikers made it clear they would return to their positions. But their action breaks with the ethos of a relatively small army, which constantly mobilizes its reservists.
Their action is a first in a country that has largely been built on its reserve. It comes as a surprise, after years of failure by left-wing organizations to convince reservists to stop taking part in rotations in the occupied Palestinian territories in order to denounce the control that the army has perpetuated there since 1967.
You have 57.79% of this article left to read. The rest is for subscribers only.