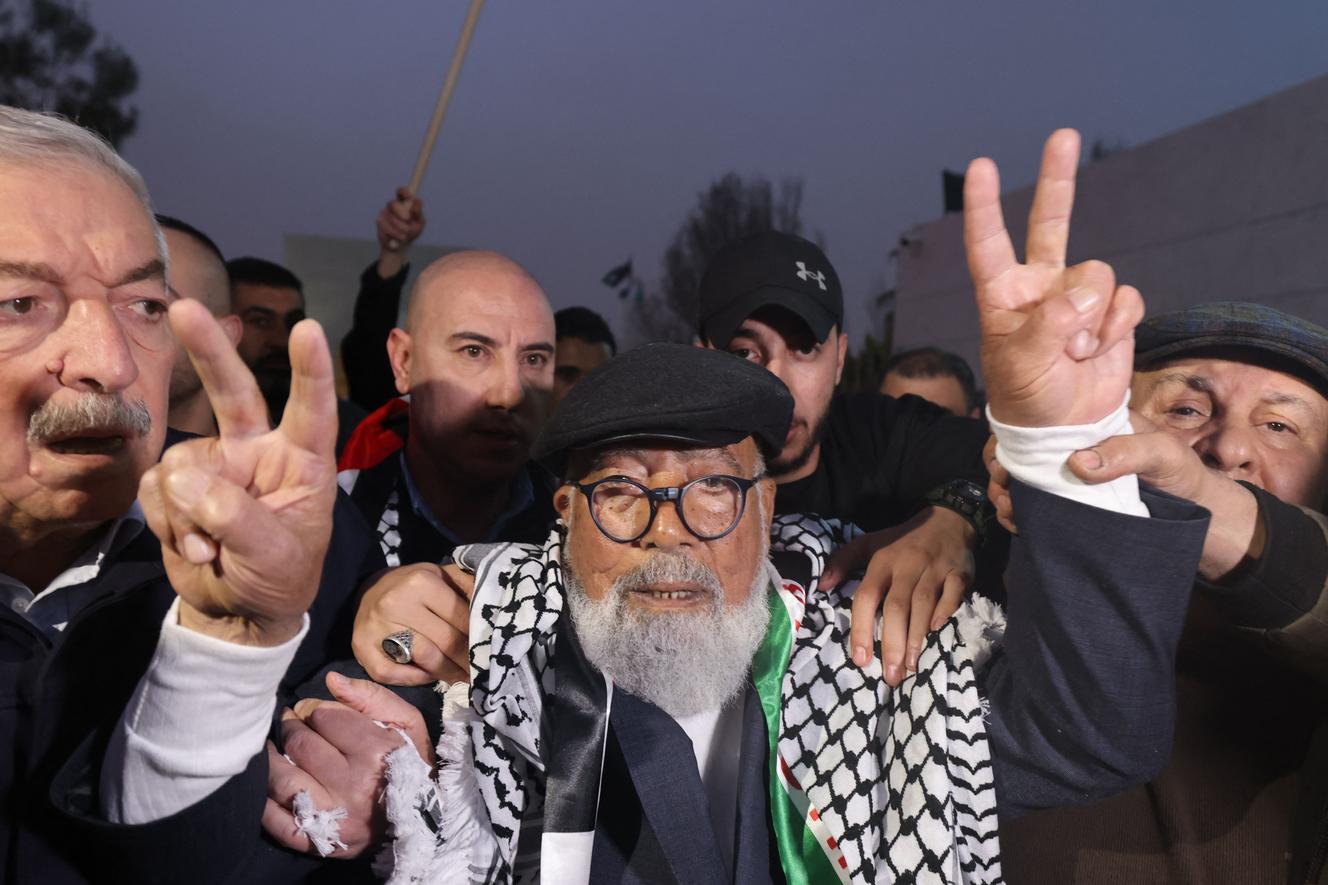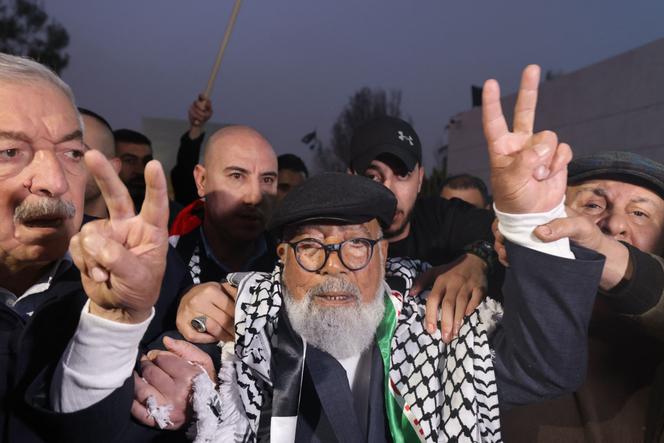 The oldest Palestinian prisoner in an Israeli jail was released on Monday, March 13, after serving a 17-year sentence for arms smuggling, an advocacy group and his son said.
Fuad Shubaki, 83, was released from Ashkelon prison and is "on his way to Ramallah" in the occupied West Bank, a spokesperson for the Palestinian Prisoner's Club said, which was confirmed by Shubaki's son Hazem.
As Shubaki arrived in Ramallah at the tomb of the late Palestinian leader Yasser Arafat, to whom he was a close ally, Palestinian officials jostled to get close to the octogenarian draped in a Palestinian keffiyeh.
Young children waved the flag of the Fatah movement, while women proudly sported t-shirts with the face of a young Shubaki printed on them. Among the crowd was Mahmoud Aloul, vice president of the Fatah movement, and Tawfiq Tirawi – two figures often described as possible successors to Palestinian president Mahmud Abbas.
Read more
Article reserved for our subscribers

'For the US and the Europeans, the goal of a Palestinian state has become a secondary'
After praying at Arafat's tomb, Shubaki vowed to continue the "resistance" of the late Palestinian leader. "We will go on the path Yasser Arafat drew for us, we will carry on his resistance no matter what it costs, our lives are worthless when it comes to our homeland, our people and those who were martyred along the way," he said .
Shubaki, a senior member of Palestinian president Mahmud Abbas' movement Fatah, was arrested by Palestinian security forces in 2002 at the height of second intifada, or uprising.
He was accused of attempting to smuggle weapons from Iran to the coastal enclave of the Gaza aboard the Karine A ship, which was seized by Israel in the Red Sea.
The Israeli military claimed the ship was carrying 50 tons of weapons, including short-range Katyusha rockets, anti-tank missiles and explosives from Iran and the Lebanese-based Shiite movement Hezbollah.
Newsletter
THE WORLD IN FRENCH
Every morning, a selection of articles from The World In French straight to your inbox
Sign-up
In 2002, he was detained by the Palestinian authorities and held in the West Bank town of Jericho under US and British supervision.
We are interested in your experience using the site.
In 2006, the prison was stormed by Israeli forces and Shubaki was taken to Israel were he was tried in a military court.
He was sentenced to 20 years in jail, which was later reduced to 17 years.