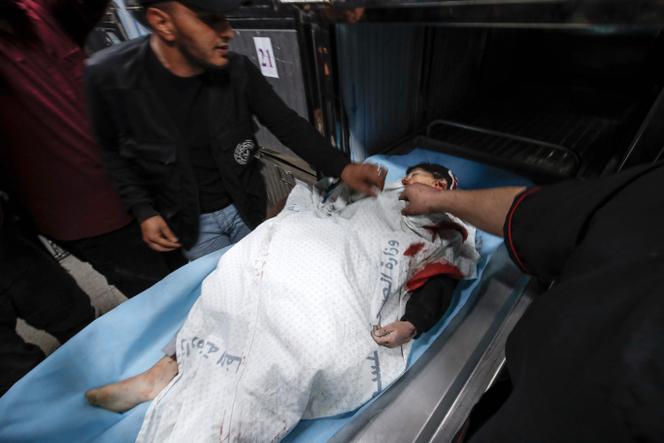 On Tuesday, May 9, the Israeli army killed three senior members of Islamic Jihad in a series of strikes against the Gaza Strip, in which 10 other people were killed, including four women and four children. By doing so, the Israeli government risked an escalation not only with this armed movement but also with its major sponsor in power in the enclave, Hamas. It also tested the determination of these Palestinian movements, the Lebanese Hezbollah and their Iranian sponsor to unite their fronts.
With these targeted assassinations, Israel is continuing a cycle of violence that began on May 2 with the death of Khader Adnan, a figure in the movement, who died in an Israeli prison after 87 days on a hunger strike. Islamic Jihad responded by firing dozens of rockets from Gaza, in broad daylight, particularly toward the town of Sderot.
Read more
Article reserved for our subscribers

Deceased hunger striker embodied long struggle for Palestinian freedom
The army had been preparing this operation, called Shield and Arrow, for a full week and claimed to have killed civilians in order to eliminate the three Islamic Jihad cadres. At around 2 am, the air force simultaneously struck three apartments in Gaza City and in Rafah, a town next to the Egyptian border in the south of the enclave.
The man who was the liaison between the Jihad command in Gaza and its cells in the West Bank, Tarek Az Aldin, was killed, along with two of his children. Two of the movement's military commanders were also killed: Khalil Al-Bahtini, head of the Jihad in northern Gaza, from where the movement fires most of its rockets into Israel, and Jihad Ghannam, secretary of the movement's military council. On Tuesday morning, the Palestinian Ministry of Health counted 13 dead in total, plus 20 wounded.
Closure of Gaza's access points
The Israeli air force also targeted 10 sites used by Islamic Jihad to manufacture rockets and build tunnels, as well as arms depots and logistical infrastructure, notably in Khan Yunis. This is located in the south of the enclave that Israel has maintained under blockade, with the help of Egypt, since Hamas came to power in 2007.
Islamic Jihad, the second-largest armed resistance movement to Israel, which does not seek political power in the Palestinian territories, did not immediately respond to the killings. But it says it is compelled to do so by "the rules of engagement" it has established in the past with Israel. Israeli schools around the Gaza Strip were closed Tuesday morning. The army asked residents to stay near shelters. It stands ready to call up reservists, as ordered by Defense Minister Yoav Gallant. The access points to Gaza were closed.
You have 54.71% of this article left to read. The rest is for subscribers only.