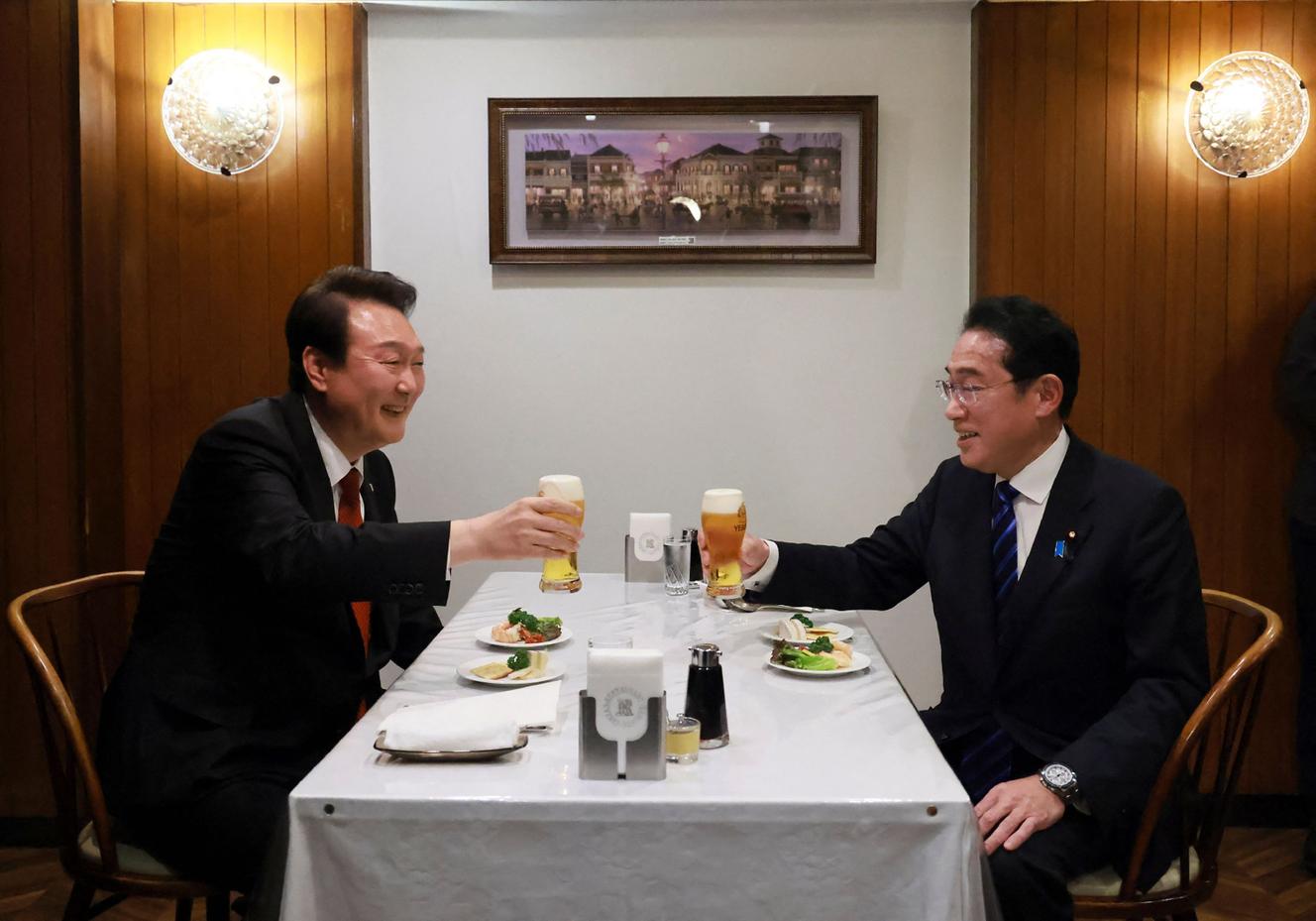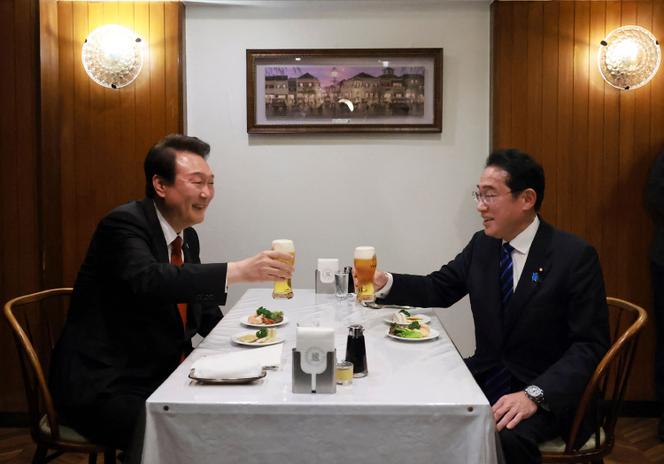 There was satisfaction in Washington after the first summit involving the Japanese and South Korean leaders in 12 years. Mindful of the improvement in ties between its two East Asian allies, the United States on Friday, March 17, welcomed a "new chapter" between Tokyo and Seoul.
The day before, which ended with an informal dinner over sukiyaki, South Korean President Yoon Suk-yeol and Japanese Prime Minister Fumio Kishida agreed to revive high-level exchanges, trade links and security cooperation, marking a real "renaissance" between the two neighbors whose relations had been strained by memory wounds related to the colonization of the Korean peninsula by Japan between 1910 and 1945.
Yoon called for the two countries, "which share democratic values, to cooperate on security, economic issues and global challenges." His host compared the improvement in relations to the cherry blossom "which began this week in Tokyo after a long winter season, like that of our bilateral ties." Kishida also stressed the "urgency" of strengthening exchanges "in the current security environment."
Read more
Article reserved for our subscribers

'Confronted with China, the Indo-Pacific countries are rearming and moving closer to the United States'
Sharing of military information
As if to prove them right, North Korea fired an intercontinental ballistic missile in the presence of its leader, Kim Jong-un, and his daughter, Ju-ae, just hours before the meeting. The day before, Chinese ships entered the waters near the Senkaku/Diaoyu islets, which Beijing disputes with Japan in the East China Sea.
Kishida and Yoon plan to reinstate the General Security of Military Information Agreement (GSOMIA). This framework for sharing intelligence without having to go through the US dates back to 2016. It is considered an all-too-rare concrete example of military cooperation between the two countries. It had been shelved in 2019 by South Korea's former president Moon Jae-in (2017-2022), Yoon's predecessor.
We are interested in your experience using the site.
"We must end the vicious cycle of mutual hostility and work together to defend the common interests of our two countries," said South Korean President Yoon Suk-yeol
With regard to the economy – Yoon was accompanied by the heads of Samsung, Hyundai, SK and LG – Tokyo has lifted restrictions on exports of three chemicals, fluorinated polyimide, hydrogen fluoride and light-sensitive resins, which are essential to South Korea's semiconductor industry , and is expected to put its neighbor back on the "white list" of countries receiving preferential trade treatment. As a result, Seoul will withdraw a complaint to the World Trade Organization against the measures.
You have 51.77% of this article left to read. The rest is for subscribers only.