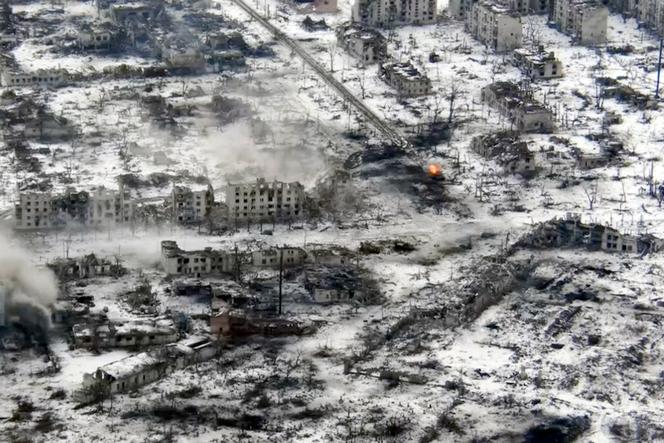 Ukraine has taken a new step in its judicial struggle with the creation, on Sunday, March 5, of the International Center for the Prosecution of the Crime of Aggression (ICPA).
The ICPA, an interim prosecutor's office made up of magistrates, is a first step toward the creation of a special court that could, in the future, try the perpetrators of the Russian aggression against Ukraine. At least that is what Ukraine wants.
In Lviv, European and American prosecutors and ministers met for the United for Justice conference. The International Criminal Court (ICC), which opened an investigation into war crimes and crimes against humanity committed on the territory of Ukraine a year ago, has no authority to take up the crime of aggression because neither Kyiv nor Moscow ratified its treaty.
The idea of ​​a special tribunal to judge the Russian aggression was put forward by the Franco-British lawyer Philippe Sands on February 28, 2022, in the FinancialTimesfour days after the beginning of the Russian invasion.
Ukrainian President Volodymyr Zelensky approved the idea when the massacre committed by Russian troops in Butcha, in April last year, was discovered.
"Our union for justice must become a powerful impetus for the adoption of the draft resolution [in support of a special court] by the United Nations General Assembly," Zelensky told the audience at the Lviv conference.
The draft resolution, intended to gain a green light from as many UN members as possible, has been under discussion since mid-November 2022.
Many legal experts believe that this tribunal must be established on a solid basis of legitimacy, knowing that it would not recognize the immunity enjoyed by Russian President Vladimir Putin and his minister of defense, Sergei Choigou.
Read more
Article reserved for our subscribers

'Ukraine is keeping records and intends to one day prosecute those responsible, up to Putin'
Joint investigation team
The Ukrainians are trying to convince their allies to support them. But France, the United States and the United Kingdom are opposed to such a court, whose creation could pave the way for similar judicial processes in other cases of aggression, such as the invasion of Iraq in 2003.
We are interested in your experience using the site.
These countries also reject the idea of ​​having prosecutors determine the terms of future wars. They are the ones who, together with Russia and well before the conflict in Ukraine, have been working to limit the prerogatives of the ICC on the crime of aggression.
Pending the eventual creation of this court, the ICPA will operate under the supervision of Eurojust, the European Union's agency for judicial cooperation. At the end of March 2022, a joint investigation team was set up within it to investigate the crimes committed in Ukraine.
You have 50.22% of this article left to read. The rest is for subscribers only.