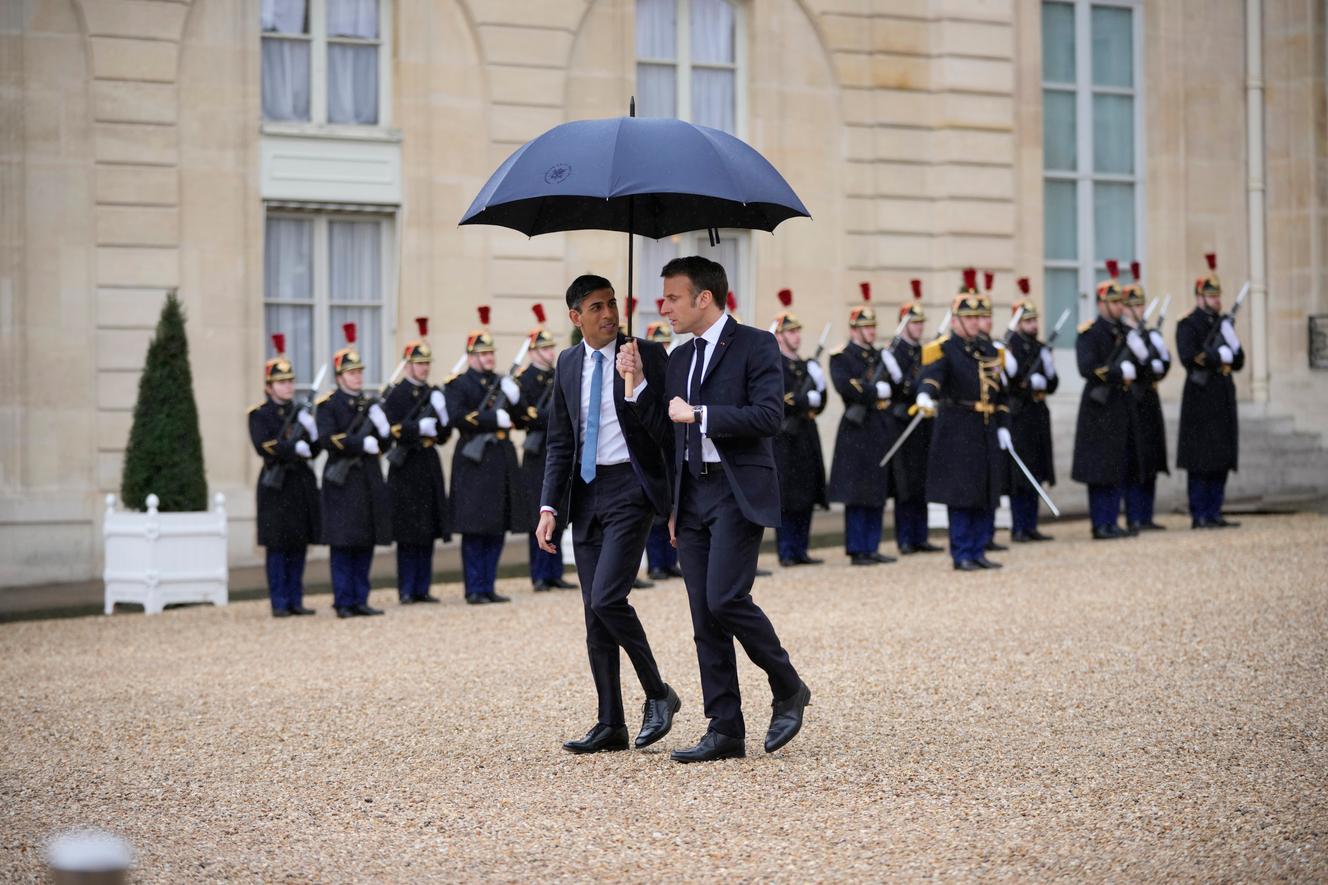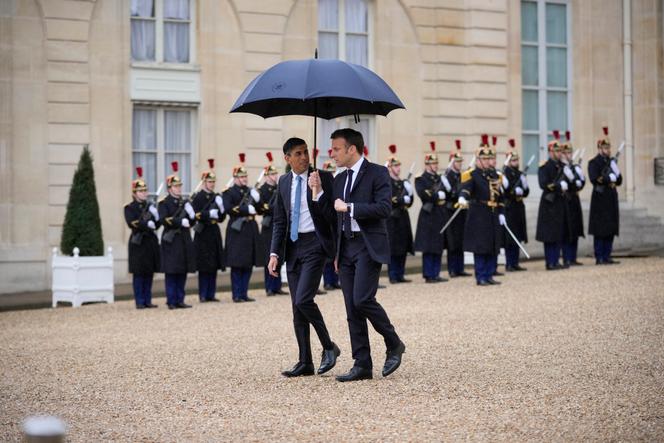 After years of discord against the backdrop of Brexit, the time has come for a reunion between France and the United Kingdom. French President Emmanuel Macron and UK Prime Minister Rishi Sunak worked on Friday, March 10 at the Elysée Palace to initiate what Macron styled a "new beginning" and what Sunak called an "entente renewed" between their two countries. This was an effort to turn the page on the multiple frictions caused by Brexit and the subsequent Covid-19 pandemic.
The leaders, both in their 40s and former investment bankers, seem to be a good match. Before Saturday's France-England rugby match, Macron and Sunak exchanged the national team jerseys, a sign that they were once again playing on the same field, leaving it to the players to fight it out in a spirit of healthy rivalry. "If we are honest the relationship between our two countries has had its challenges in recent years," said Sunak, joking that he was not just referring to France knocking England out of the World Cup, in his British way of euphemizing the relationship between Paris and London, which was contentious until at least the summer of 2022.
Former prime minister Boris Johnson clashed with his French counterpart, often as an opportunistic way to rally pro-Brexit MPs behind him. He even threatened to send the Royal Navy against French fishing boats in the waters around Jersey. In September 2021, Johnson went behind the French to negotiate a joint venture with the United States to deliver nuclear-powered submarines to Australia, scuttling a huge Australian contract with France.
Read more
Article reserved for our subscribers

France and Australia seek to overcome Aukus crisis
As a coincidence of scheduling, Sunak is expected to detail the terms of this agreement early next week with US President Joe Biden and Australian Prime Minister Anthony Albanese during a visit to the United States. But even the row over this issue seemed to be settled on Friday – or at least put on hold.
"Thank you, my friend," Sunak said after his talks with Macron, as if to contrast with his predecessor Liz Truss, who was unwilling to say during her brief tenure whether Macron was a friend or an enemy of the UK. Sunak's pragmatism and obvious willingness to cooperate are much appreciated in Paris and have helped open a new chapter between the two governments. At the end of February, for example, the UK government reached an agreement – ​​the Windsor Framework – with the European Commission to implement the Northern Ireland Protocol.
Read more
Northern Ireland deal: Rishi Sunak's bold gamble
We are interested in your experience using the site.
Closing ranks
In the midst of the war in Ukraine, Macron and Sunak are especially concerned about closing ranks. Both leaders argued that France and the UK, as the only two European nuclear powers and permanent members of the UN Security Council, must live up to their responsibilities to confront the Russian invasion. "We share the same analysis and the same will. Russia cannot and must not win this war," Macron assured. Sunak agreed, noting that this requires ongoing arms deliveries and a successful counter-offensive by Kyiv.
You have 55.97% of this article left to read. The rest is for subscribers only.