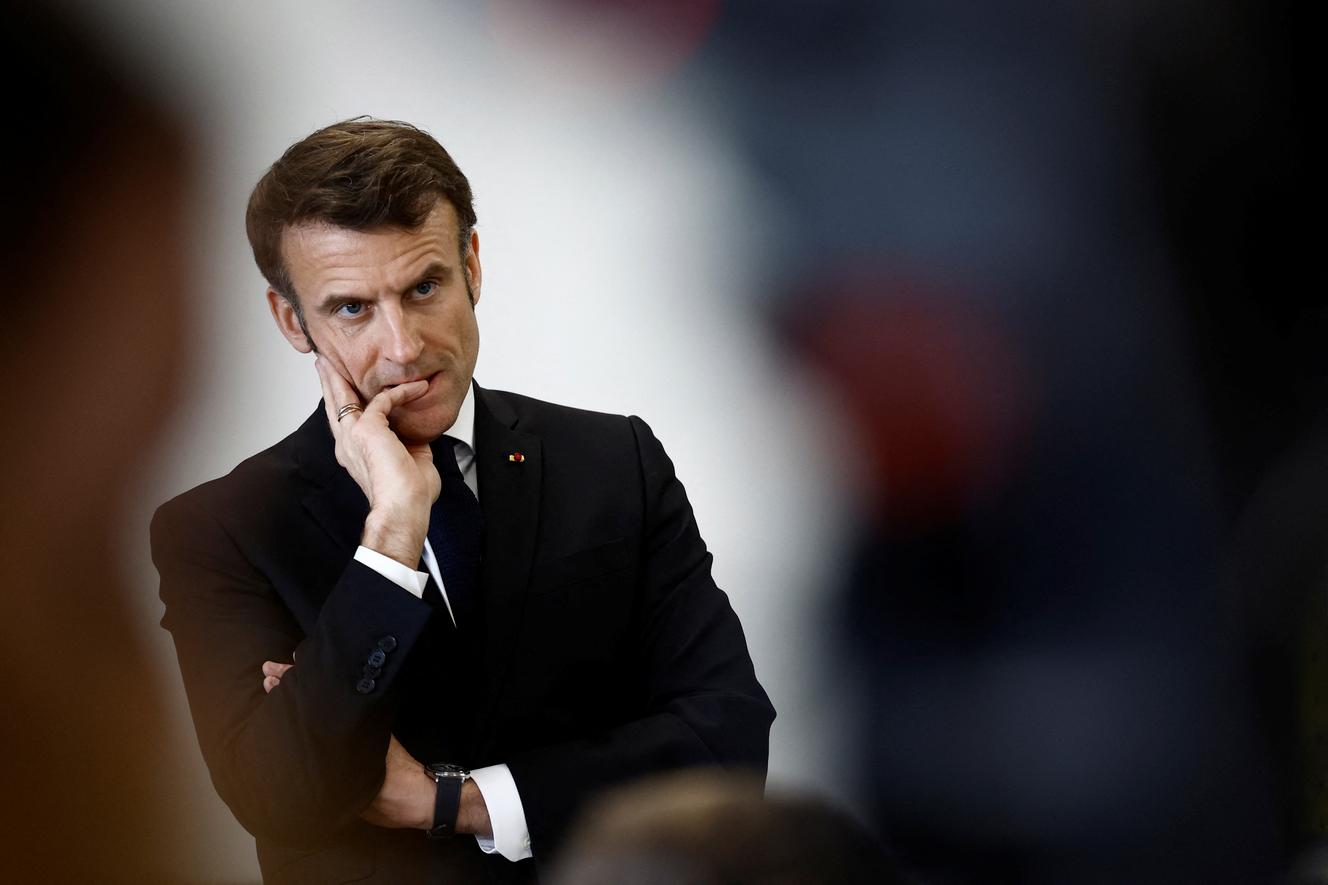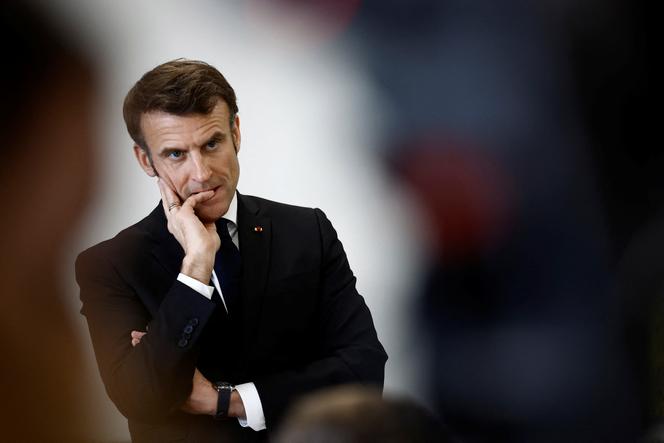 The French government's group chats have been anxiously buzzing with recent videos reminding them of the trauma from the Yellow Vests, a spontaneous and leaderless protest movement in 2018-19. In one such video filmed in Dijon, four dummies representing President Emmanuel Macron, Prime Minister Elisabeth Borne, Labor Minister Olivier Dussopt, and the government spokesman Olivier Véran were sprayed and burned, on Thursday, March 16. The same day, in Rennes, protesters threw stones at the city hall, while Lyon's city hall was covered in graffiti: "He killed my father", "Macron, die", "Power to the people". In Paris, on the Place de la Concorde, the police tear-gassed the first line of protesters. The same scenes also took place on Friday evening in Paris, Lille, Bordeaux and Lyon. Some individuals even broke into the city hall of Lyon's 4th arrondissement and, according to authorities, tried to start a fire. After having forced the pension reform bill through the National Assembly without a vote, using a special power from Article 49.3 of the Constitution, the government could not overlook the political and social backlash.
The government's supporters in Parliament are groggy, and radicalized protesters are hitting the streets. The Elysee Palace is paying very close attention to the situation. On Friday morning, Interior Minister Gérald Darmanin gave specific instructions to local authorities throughout the country: closely watch the demonstrations, prevent any attempts to occupy public squares, protect the symbols of the Republic, be attentive to roadblocks and power cuts, etc. Law enforcement officers will also call lawmakers to know if they need protection. "It is difficult to know how it will evolve," summarized a government adviser.
Read more
Article reserved for our subscribers

French pension reform: Macron's isolation revealed by recourse to Article 49.3
It is also difficult to know whether Macron will find a way out of this political impasse. Where will he take his second term from here? His flagship reform will likely be adopted, but only through a series of forceful moves, going against public opinion, against the unions, and without a vote in the National Assembly. According to several sources close to him, the president has "no scruples, no regrets". He did not want to use Article 49.3 but he was in the end left with no other choice, they say. Faced with "two bad choices," he considered that a lost vote in the Assembly would have been more damaging than this vertical decision-making. "He is perfectly aware that this is a Pyrrhic victory," said a member of his entourage. "He tried until the end not to use [Article 49.3]" argued David Amiel, an MP for Macron's party Renaissance and former adviser at the Elysée. "He made the choice of the country's interest rather than his political interest."
A new prime minister?
Macron will leave his prime minister on the front line until the motions of no confidence are voted on Monday. But he also knows that he must quickly regain control. Since Thursday evening, he and his close circle have begun to think about making a formal address to close this parliamentary sequence, if the social climate does not deteriorate by then.
But what will he say? Originally, the speech was planned as a way of looking forward to the rest of his term. After using Article 49.3, the president will have to refine his message by re-explaining why he is raising the retirement age from 62 to 64, and try to clarify once again how he plans to run a country while having only a relative majority in the Assembly. Could he change prime ministers? On Thursday, Borne acknowledged she was a "fuse", accepting the risk of being replaced because she considers reform "is not about a person". On Friday, several ministers expressed their support for her, including Darmanin, on radio station RTL.
Read more
After the pension fiasco, Macron leaves PM Borne in the firing line
Others feel that this new crisis has undermined her credibility. But they are aware that a government reshuffle would also have to provide a new method of governing, if it is to have any effect on public opinion. On Thursday evening, on TV station TF1, Borne stayed on message, insisting she was always ready to "seek compromise". But the strategy did not work on the pension reform, especially because the divisions within the right-wing Les Républicains (LR) party meant that the compromise she found with the party's leadership still failed to provide the necessary number of votes from LR.
'There is life afterwards'
Yet it is urgent for the government to find a way to pass its next bills. In the coming weeks, legislation is planned on justice reform, immigration, and "full employment". Which unions will the government talk to? Which opposition groups will it seek to convince? Since the triggering of Article 49.3, the government is in crisis mode, and has preferred hammering LR to exonerate itself from the failure rather than to reach out and think about the future.
"This afternoon, I do not want to talk about those going solo, forgetting the positions they defended a few months earlier with their political family," said Borne in the Assemblée on Thursday. It is hard to believe that a rapprochement with the right could take place in the coming weeks, without even mentioning the idea of ​​a government agreement with LR, raised a few months ago by former president Nicolas Sarkozy.
Read more
Article reserved for our subscribers

French pension reform: A day of drama at the Assembly
"We need to stop writing in April, to reflect," said Guillaume Kasbarian, a Renaissance MP. "It costs nothing to propose to the most constructive right-wing lawmakers a temporary one-year contract on a package of reforms."
In this context, others are advising to keep their backs to the wall, hoping, for example, that Laurent Berger's moderate CFDT union will one day return to the negotiating table. "We have to see the pension bill through to the end, to the Constitutional Council, to the promulgation, and there is life afterwards," said Eric Woerth, a Renaissance MP who was labor minister under Sarkozy.
Dissolution, a double-edged sword
In this context, both socially inflammable and politically frozen, the likelihood of the president dissolving the Assembly and calling early legislative elections seems to be diminishing. On Wednesday evening, the Elysée Palace brandished the threat once again in a last-ditch effort to pressure LR into voting the bill. And then again, in case a motion of no confidence was to topple the government on Monday. "I do not believe that Les Républicains have a strong desire to return before the voters," said Darmanin again on Friday on RTL.
Newsletter
THE WORLD IN FRENCH
Every morning, a selection of articles from The World In French straight to your inbox
Sign-up
But many Renaissance MPs would not want to run a campaign either. A dissolution could result in an even weaker majority and a strengthening of the far-right Rassemblement National (RN). But some in the president's inner circle continue to spread the rumor of a possible recourse to this option. Some go even as far as to say that Macron himself would resign to try to return to power in a few years. This would mean taking the risk of seeing Marine Le Pen elected in the meantime.
Read more
Article reserved for our subscribers

French pension reform: Macron's decision to bypass Parliament ignites fear of 'social explosion'
We are interested in your experience using the site.
Since the beginning of the year, Macron has been carefully leaking his agenda for avoiding the arrival of the far right to power. After the pension reform, which was bound to be painful in terms of public opinion, time for a new chapter and new challenges: the renovation of public services, ambitious plans for health and national education, the green transition, renewing political institutions, etc. If he still wants to make this desire a reality, the head of state will first have to overcome the immediate political and social tensions.
In a note published this week by Terra Nova, researchers from the Center for European Studies at Sciences Po Bruno Palier and Paulus Wagner analyze the political damage created by various past pension reforms. "It seems to us that the 2023 reform (…) can only fuel the RN's dynamic," they write, before mentioning the fact that it has a larger impact on "the low-skilled middle class", and this at a time of "very unfavorable opinion polls." "The reform concentrates most of the mechanisms now identified by political science as feeding social resentment, which in turn feeds the populist parties of the radical right," they conclude.