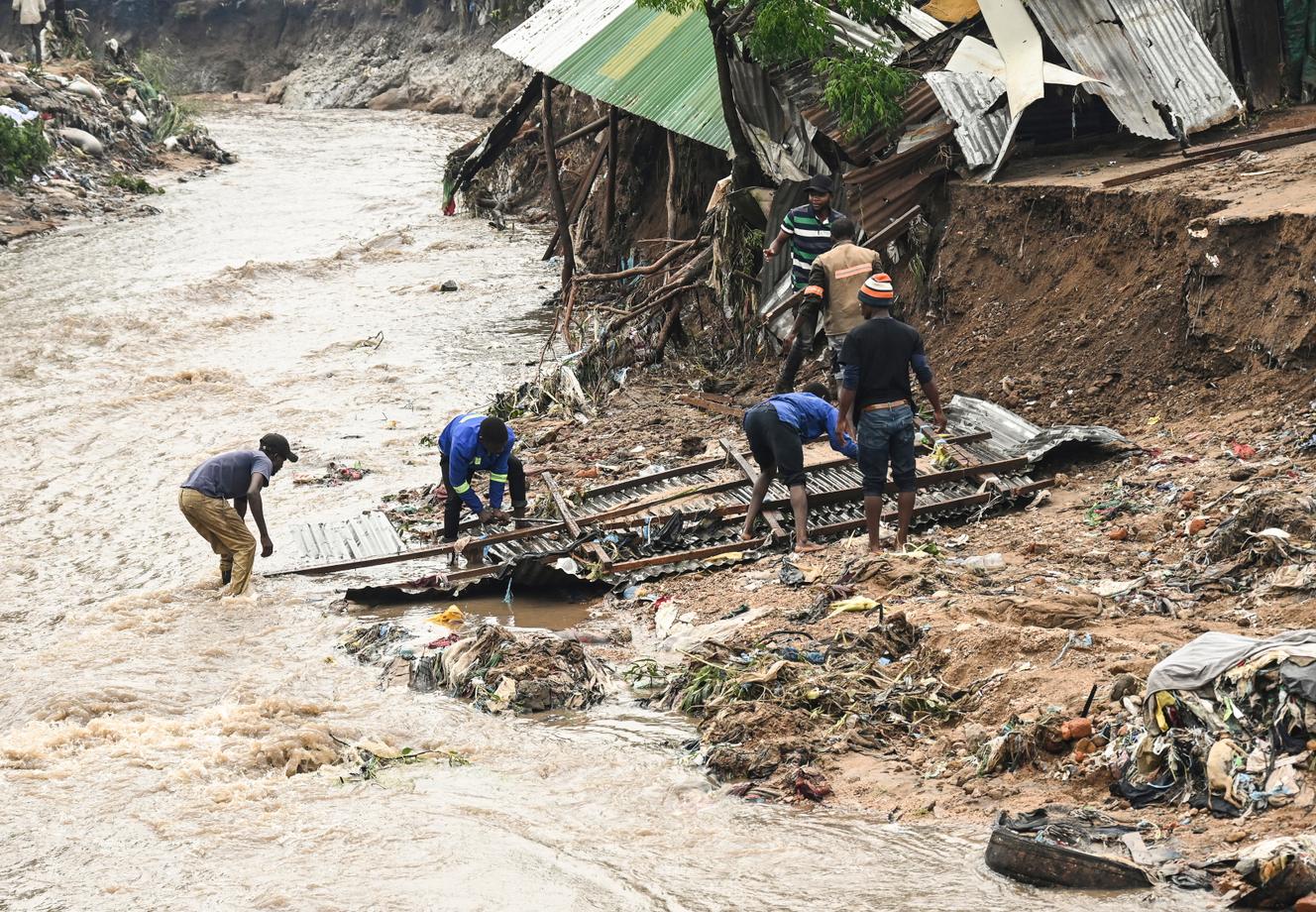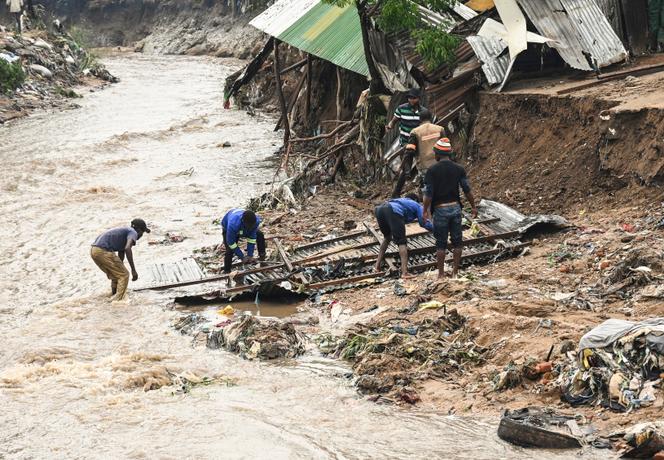 Malawian President Lazarus Chakwera appealed on Wednesday, March 15, for world support to tackle "a national tragedy" unleashed by Cyclone Freddy as he visited areas ravaged by the exceptional storm.
Rescuers scrambled to reach survivors in the commercial capital of Blantyre after Freddy smashed into Malawi and neighboring Mozambique, triggering floods and landslides that killed nearly 250 people. The cyclone finally faded after an 8,000-kilometre trek in which it crossed the Indian Ocean, reversed course to strike Africa a second time and set an unofficial record for the world's longest tropical storm.
"I appeal for more assistance from international partners and donors," Chakwera said at a funeral ceremony for some of the victims in the Blantyre township of Chilobwe. "This is a national tragedy that has affected every one of us."
Dozens of people attended the service held at a primary school, where 21 coffins, some decked with simple wreaths, were lined up under a tent. A somber-looking Chakwera, wearing a raincoat and rubber boots, said the authorities would step up efforts to account for the missing as he consoled the bereaved.
Read more
Cyclone death toll passes 200 in Malawi and Mozambique as hopes for survivors fade
Weather conditions were expected to improve as the storm dissipated after days of torrential rains, but localized thunderstorms would persist, Malawian forecasters said. Flood levels remained high in some areas, hammering emergency efforts.
Red Cross Malawi spokesman Felix Washon told Agence France Presse (AFP) that people had been saved from trees and rooftops, but "it's a challenge to reach them, water is high and bridges are broken."
Freddy returned to southeastern Africa at the weekend for a second time in less than three weeks, leaving behind a trail of death and destruction. It killed at least 225 people in Malawi, injuring hundreds, and leaving 41 missing, according to official figures. Neighboring Mozambique has so far reported 21 deaths, and the toll there was expected to rise. Pope Francis offered prayers for the victims during his weekly audience at St Peter's Square.
hope fading
The army and police were leading search and rescue operations, which the Red Cross said would continue for at least another two days. Many people perished in landslides that swept away flimsy homes built on slopes. Across the country, more than 88,000 people have been displaced, with many sheltering in 165 temporary camps.
Newsletter
THE WORLD IN FRENCH
Every morning, a selection of articles from The World In French straight to your inbox
Sign-up
At least a dozen clinics were cut off due to floods or damaged roads. The impoverished country is already grappling with the deadliest cholera outbreak in its history, which has killed over 1,600 people since last year.
Cyclone Freddy smashed into landlocked Malawi early Monday after sweeping through Mozambique at the weekend.
The storm has unofficially broken the World Meteorological Organization's benchmark as the longest-lasting tropical cyclone on record, set in 1994 for a 31-day storm named John. Freddy became a named storm on February 6, making landfall in Madagascar on February 21 and sweeping over the island before reaching Mozambique on February 24.
We are interested in your experience using the site.
It then returned to the Indian Ocean and gathered new force over the warm waters, then reversed course to come back much more powerful, packing wind tastes of up to 200 kilometers per hour. Cyclones tracking across the entire Indian Ocean are very infrequent, say meteorologists — the last occurred in 2000.
Read more
Cholera outbreak in Malawi: 'Vaccine shortage is the real issue'