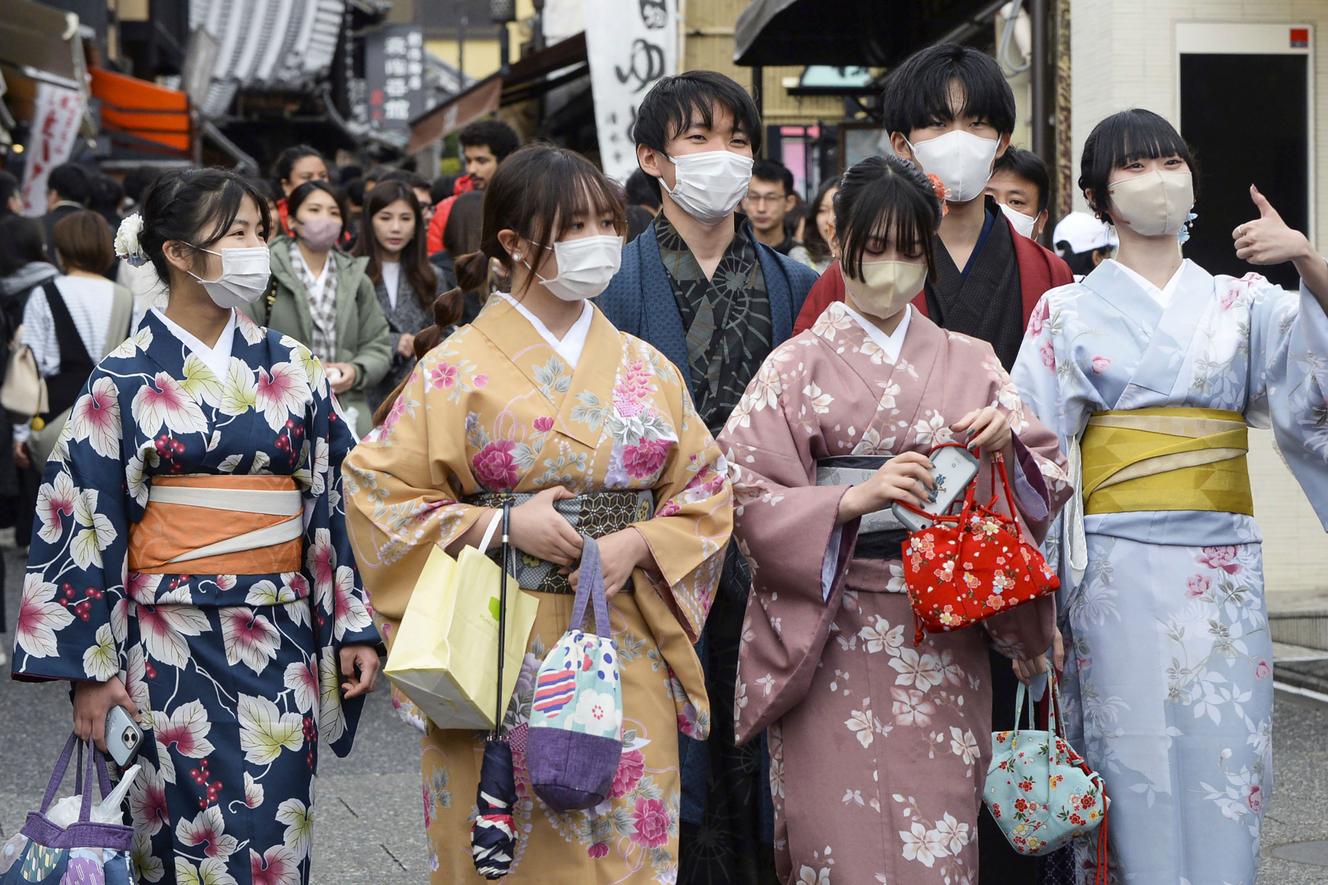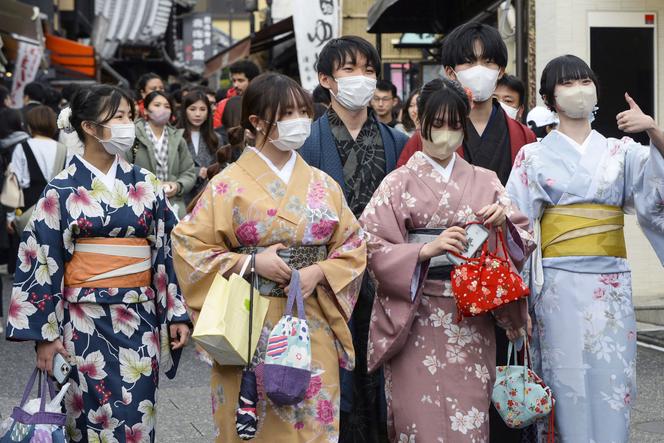 Japanese people are finding it hard to let go of masks. Since Monday, March 13, it is no longer officially recommended to wear one indoors to prevent the spread of Covid-19. And yet, on public transport and in stores, most Japanese are still wearing them.
They are even still wearing them on the street, proof of their enduring attachment to this undeniable means of protection. During the pandemic, mask-wearing was not a legal requirement but the guidelines were widely followed. There was definitely strong social pressure and even a "mask police," a nickname given to those who criticized others for not wearing one.
On the whole, masking quickly became the norm in a country that was among the first to be affected by SARS-CoV-2 in 2020, but also one with an aging population long convinced of the benefits of wearing a mask in the event of a pandemic. The first major campaign to encourage mask use was during the Spanish flu in 1919. After the Second World War, masks were used during periods of pollution and to limit pollen allergies. They are still worn to avoid catching a cold or contaminating others in case of illness.
Read more
Article reserved for our subscribers

Japan aims at ending birth rate decline
"The number of infected people has remained low in Japan, particularly because almost the entire population has worn masks," boasted Tetsuya Matsumoto, of the International University of Health (IUHW) on the public TV channel NHK. Japan has had 33.3 million cases and 73,000 deaths from Covid-19, fewer than France, where 165,000 deaths were recorded, despite the population being twice as big.
Ambiguous policies
It would be hard now to do without masks. Not only have they become common practice, but the policies are also still ambiguous. The government is leaving it up to individuals to decide but still recommends wearing masks in medical facilities, nursing homes and crowded public transport. In hair and beauty salons and for other services where there is little social distancing, they are still required. For cultural and sporting events, it is up to the organizer whether or not to make them mandatory.
We are interested in your experience using the site.
Public transport companies and retail chains no longer require the public to wear masks but encourage their staff to keep using them. Even the imperial couple appeared in masks at a ceremony held on March 13. According to the Imperial Household Agency, the reason given for this choice was "because there were opportunities for discussion at close range."
Many doctors continue to urge caution. "The eighth wave is over, but we need to be ready for the next one," said Hitoshi Kuramochi, of the Interpark Kuramochi Respiratory Disease Center. The doctor called for "masks to be used wisely and for continued hand washing and gargling."
You have 31.6% of this article left to read. The rest is for subscribers only.