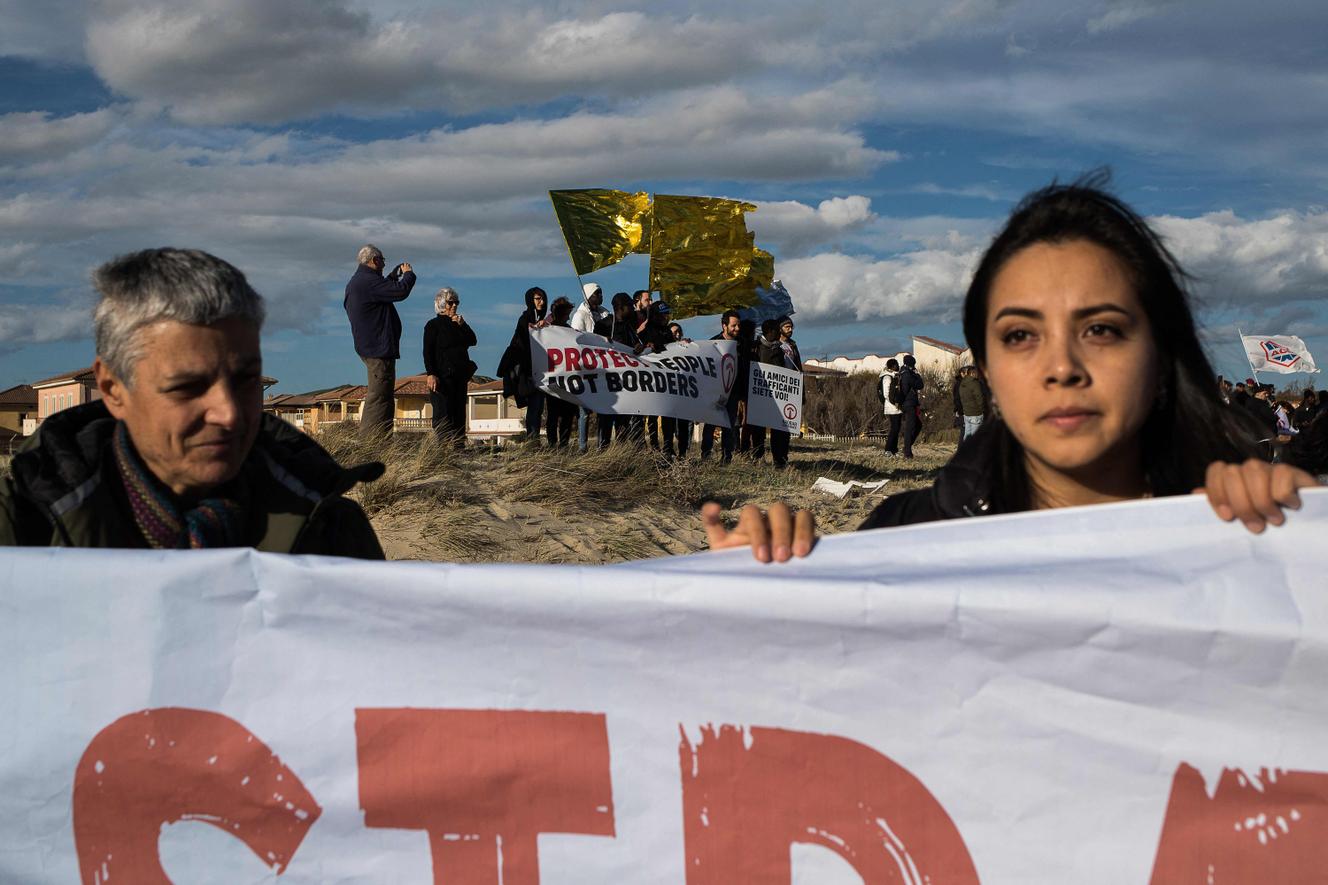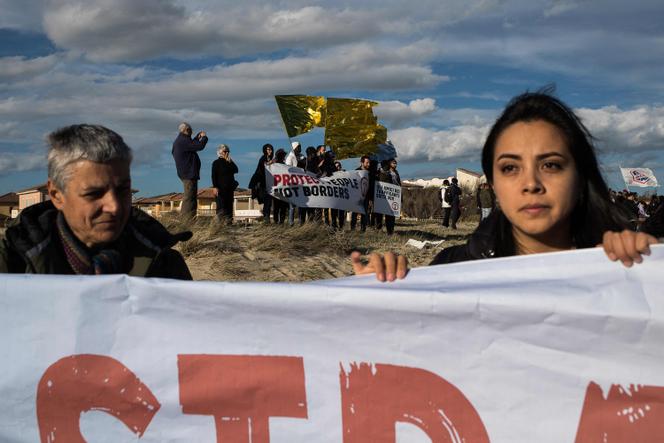 Two weeks after the tragedy, the sea keeps returning bodies. On Sunday, March 12, a 79th victim, a child, was identified on the beach of Steccato di Cutro, in Calabria. He was among the passengers who died after their boat broke up not far from the Italian coast, on February 26, at dawn.
In Italy, anger against the far-right government led by Giorgia Meloni, was still vivid. On Thursday last week, residents of Cutro threw stuffed animals at the cars of the country's prime minister and members of his cabinet as they arrived in the city.
They had come to hold a delocalized council of ministers, at the end of which they adopted a new decree regulating migratory flows. "We will prosecute smugglers all over the world," Meloni told reporters.
Measures of this new security crackdown include sentences of up to 30 years imprisonment for smugglers and facilitating the deportation of foreigners convicted in court. But the text failed to address the issue that has been at the crux of the debate in Italy for the past two weeks: The rescue operations at sea.
Read more
At least 60 migrants drown off Italian coast after boat capsizes
'Total indifference'
"The two major problems of rescue at sea and the possibility of opening safe humanitarian corridors are totally absent from the latest decree," said Gianfranco Schiavone, president of the Italian Consortium of Solidarity (ICS), a non-governmental organization assisting asylum seekers based in Trieste, northeast Italy. "The government is showing total indifference to this."
With more than 40 other organizations, including Médecins Sans Frontières, SOS Méditerranée and Emergency, ICS filed a complaint against the government before the public prosecutor's office in Crotone, Calabria, demanding clarification about how the shipwreck was caused.
During the night of February 25-26, two patrol boats of the Guardia di Finanza, the Italian customs police, had left the coast toward the sinking boat before turning back because of poor weather conditions.
Following reports from Frontex, the European border surveillance agency, whose plane had spotted a large number of migrants in distress, it was the coast guards that should have been sent on location as part of an official rescue procedure.
"It is a serious mistake to consider rescue operations as police operations," said Admiral Vittorio Alessandro, a former spokesman for the Italian coast guards.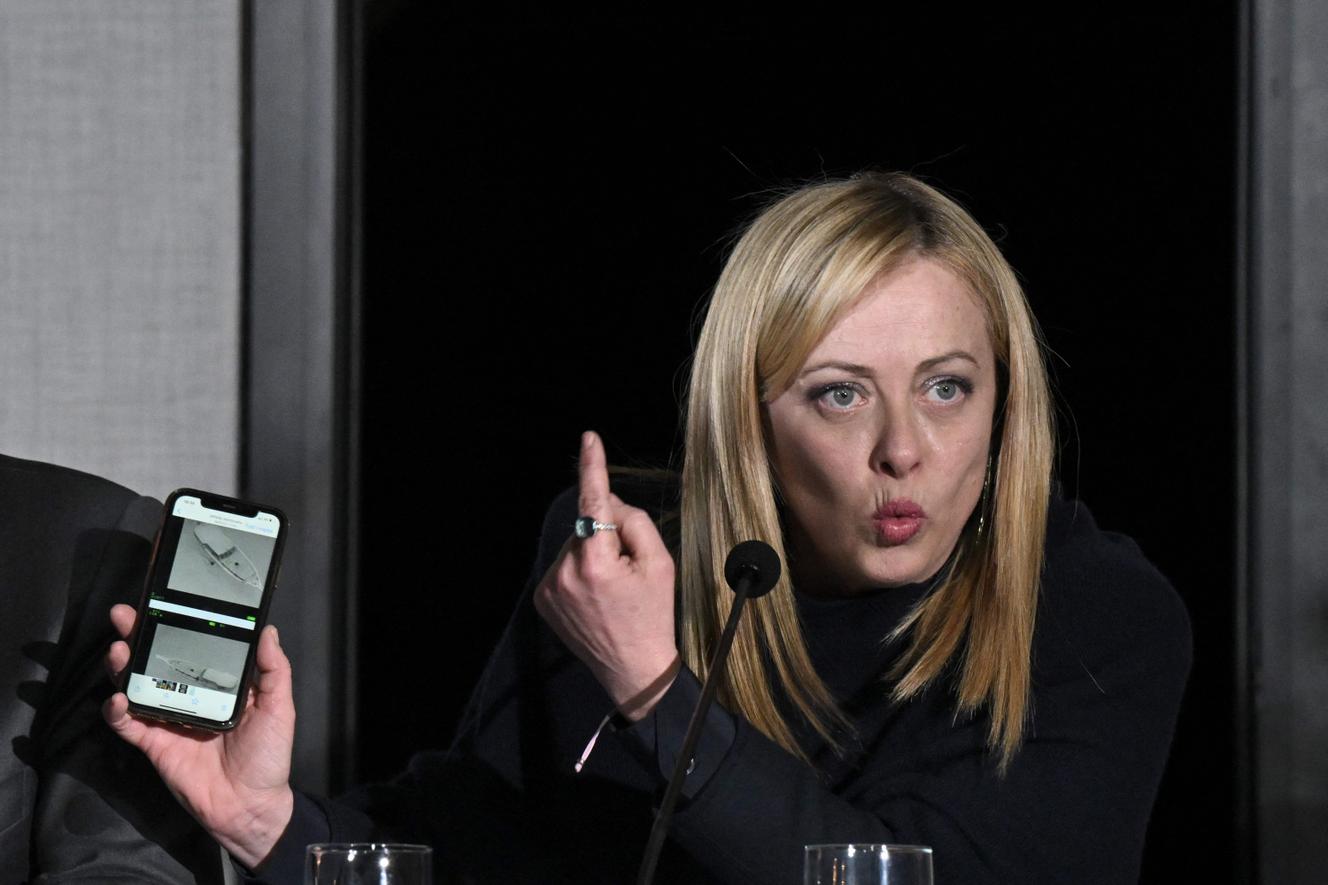 We are interested in your experience using the site.
'The future is bleak'
A number of migrant rescue experts and seafarers consider that the recent Cutro shipwreck could probably have been avoided without the safety decrees adopted in 2018-2019 under the impetus of Matteo Salvini, the leader of the far-right League party, when he was minister of the interior.
You have 38.23% of this article left to read. The rest is for subscribers only.