LETTER FROM CUZCO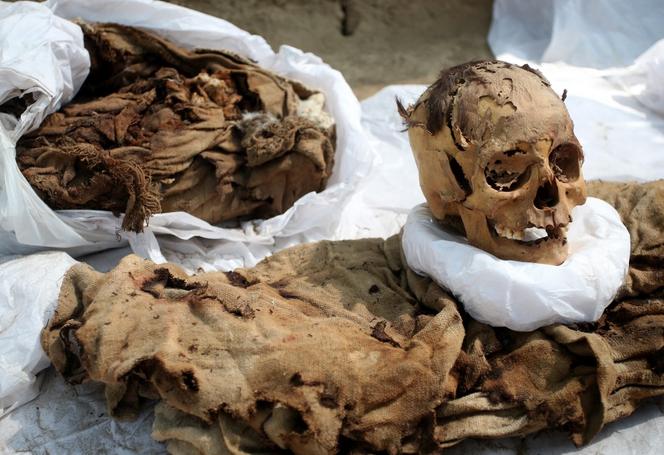 Police officers from the city of Puno, in southern Peru, probably never expected to make such a discovery. During a routine inspection at the end of February, they found a pre-Hispanic mummy between "600 and 800 years old" in an insulated bag. The mummy's owner, a 26-year-old home delivery driver, revealed that he had become infatuated with the mummy, regarding it as his "spiritual girlfriend" and affectionately naming it "Juanita." It had been kept in the family home for some 30 years.
When questioned, the man stated that he had intended to give it to a museum and not to sell it on the black market. According to the Peruvian Ministry of Culture, the mummy's name should actually be "Juan": The body corresponds to that of a 45-year-old man, 1.51 meters tall at the time.
The incident, though comical, was nonetheless indicative of a scurge affecting Peru: trafficking in cultural artefacts. With its rich pre-Hispanic past and thousands of archaeological sites – some yet to be discovered – the country is prone to having its pre-Columbian objects and religious art looted and concealed. Documentary archives from the colonial and Republican periods (16th to 19th centuries) have also been targeted.
These objects are "the subject of thefts, for instance from museums, but also of clandestine excavations of unprotected sites," said Evelyn Centurion, director of the Heritage Recovery Office at the Ministry of Culture in Lima. Among the pieces "particularly sought-after by European collectors" are "historical documents, paintings from the Cusquenian school [a Catholic artistic tradition] and ceramics from Peru's central coast, but also bone remains and textiles, such as Paracas Cloaks [from one of Peru's oldest civilizations, renowned for its sophisticated textiles]."
Read more
Article reserved for our subscribers

In Peru, the villagers of Machu Picchu feel abandoned
Beliefs are rare
In 2020, Katherine Muller Marin, director of UNESCO's Regional Office for Culture in Latin America and the Caribbean, told a forum in Peru that "this illegal trade has reached a level as significant as that for drugs and weapons [it ranks third in international trafficking]."
In April, a major seizure at the port of Callao, the country's largest port north of Lima, exposed the methods and impunity of the traffickers. Customs officials discovered, in a wooden trunk, objects from the Chimu culture (1000-1470): miniature statuettes, a carved wooden oar and tools for textile production. The loot was part of a shipment being passed off as the "furniture" from a Peruvian man's move to Germany. "Trafficking in cultural goods is often driven by global networks and the demands of the art market. The objects sometimes pass through transit countries like Argentina or Brazil," said Centurion. The complex nature of the trafficking, which involves looters, middlemen and fences, as well as collectors and art dealers, makes prosecuting the crime a complicated matter.
You have 45.52% of this article left to read. The rest is for subscribers only.