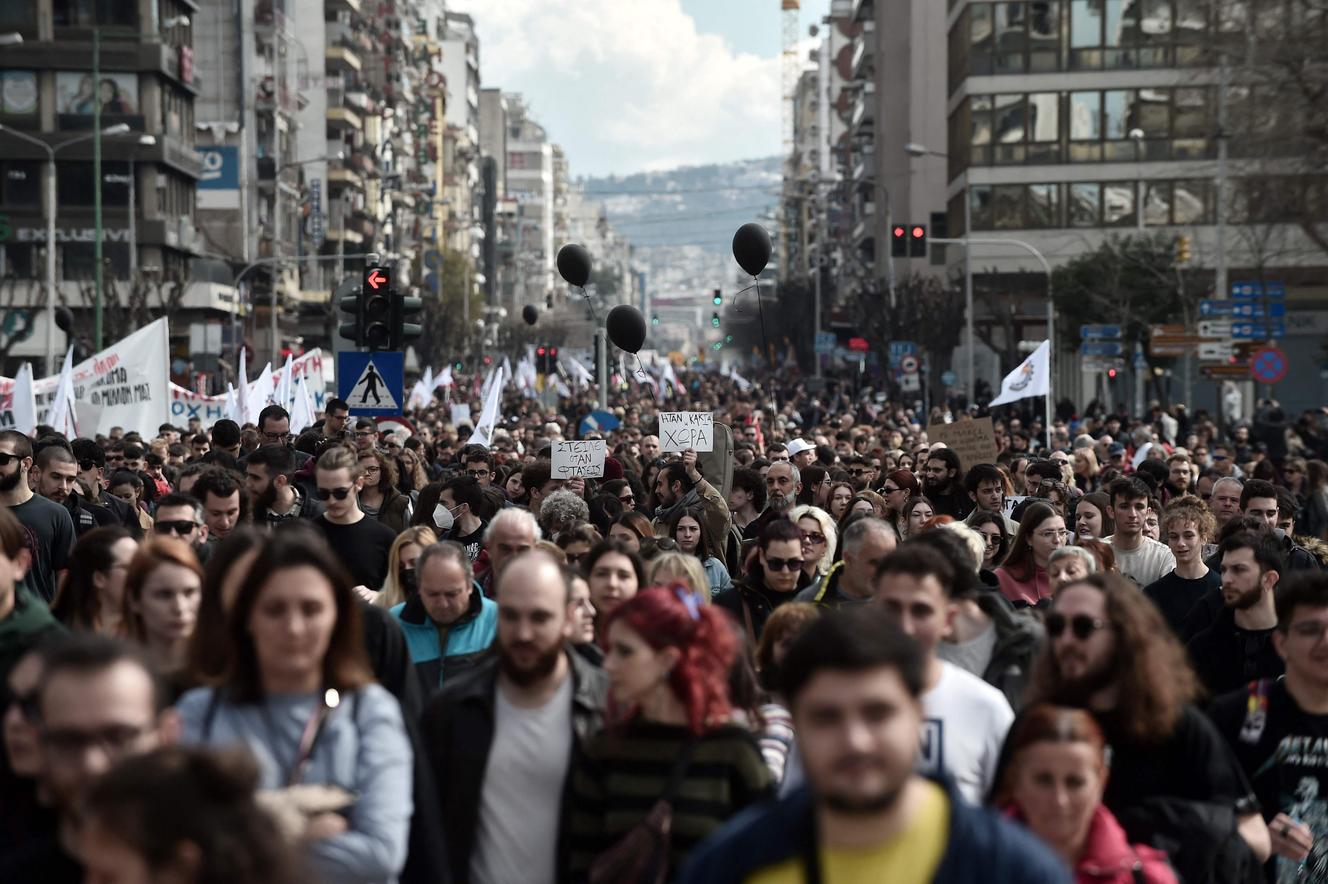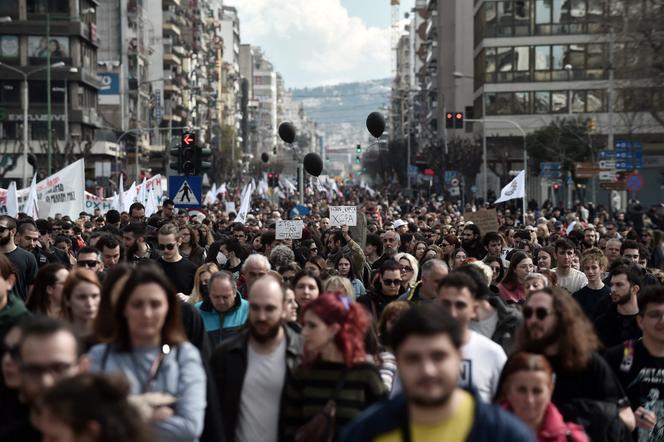 "Down with Mitsotakis' junta!" "Mitsotakis resign!," sang the demonstrators in the streets of Athens on Wednesday, March 8. Over 65,000 people, out of a population of about 10 million, marched in Greece in large-scale demonstrations not seen since protests against austerity measures during the economic crisis of 2009-2018. One week on and the Greeks are still angry over the railway disaster that killed 57 people on February 28, leading to violent clashes between groups of demonstrators and the police on Wednesday. This rage is targeted at the conservative government led by Prime Minister Kyriakos Mitsotakis, whose term in office officially comes to an end in July.
Read more
Article reserved for our subscribers

Greek railway disaster: Prime minister's apology does not appease anger
"This train accident was the last straw. Nothing in Greece works. Education, the health system, public transport, everything's in ruins. This government has done nothing to improve this awful situation in the public sector, but it has spent money on the army and the police!" explained Elpida Kalpakidi, a 50-year-old teacher. She believes that the country has never recovered from the austerity measures imposed by Greece's creditors (the European Central Bank, the European Union and the International Monetary Fund) in exchange for bailout loans. "My daughter is a lawyer and only earns €800 a month. My son is a landscaper and works as a waiter. So when the prime minister is congratulating himself on his economic recovery, we've got to ask ourselves, are we living in the same country!" she added.
Students were out in force, chanting in chorus "The youth will not forgive!" Most of the passengers involved in the train crash on February 28 were young people returning home after a long weekend. The Mitsotakis government has alienated a large section of Greek youth after introducing a university police force, downgrading art students' diplomas, and repeated police violence.
Decline of the rule of law
According to left-wing Syriza party MEP Kostas Arvanitis, "this train accident could lead to unrest like we saw in 2008," when 15-year-old Alexis Grigoropoulos was shot and killed by a police officer in the anarchist neighborhood of Exarchia. The city became a battlefield for several days. In recent years, Greek youth have had to deal with the crisis, downward mobility, and a lack of future prospects. They are now angry at a government they see as authoritarian. "It's not just a tragic train accident. A whole generation feels that the country has derailed," said Nasos Iliopoulos, Syriza spokesperson.
We are interested in your experience using the site.
Read more
Article reserved for our subscribers

In Exarcheia, Athens' historic neighborhood, a metro sparks protest
The decline of the rule of law in Greece is also a concern for the European Parliament's Committee on Civil Liberties, Justice and Home Affairs (LIBE), which has been in Athens for the past three days. "Although Greece has a solid institutional and legal framework, a vibrant civil society and independent media, there are very serious threats to the rule of law and fundamental rights," said the missions' chief, MEP Sophie in't Veld from the centrist Renew party.
You have 48.57% of this article left to read. The rest is for subscribers only.