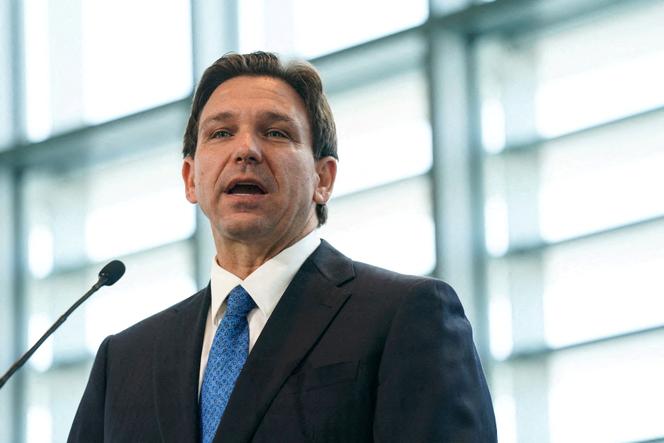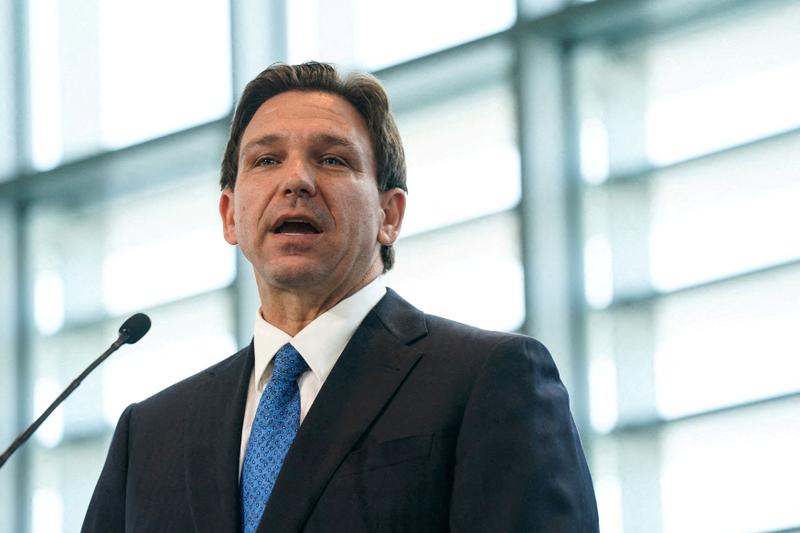 Republican Ron DeSantis is to announce his hotly-anticipated challenge to Donald Trump for the party's 2024 White House nomination on Wednesday, May 23, touting his ultra-conservative record as governor of Florida as a blueprint for the nation.
DeSantis was to kick off his presidential bid during a live Twitter event with Elon Musk, the platform's mercurial owner, a source familiar with the plans told AFP.
"I will be interviewing Ron DeSantis and he has quite an announcement to make," Musk confirmed on Tuesday, promising the 6 pm (2200 GMT) event on Twitter spaces would be unscripted with "real-time questions and answers." "It's going to be live. Let it rip," Musk told a Wall Street Journal conference.
Read more
Article reserved for our subscribers

How Ron DeSantis went too far
Long viewed as the most credible challenger to the twice-impeached Trump, DeSantis has used his platform as Florida's chief executive to burnish his conservative credentials, signing off on 80 new state laws this spring, many targeting "woke indoctrination" in schools and other public institutions.
They include a ban on the discussion of gender identity and sexual orientation in schools, a block on funding for efforts to promote diversity and inclusion at public universities and one of the most restrictive abortion laws in the country. But the 44-year-old's official launch comes with his ratings in decline despite a slate of right-wing legislative wins in his state.
Lauded as "DeFUTURE" by The New York Post after a landslide re-election last November, DeSantis has seen expectations for a barnstorming campaign sweeping him into the Oval Office lowered in recent months.
Read more
Article reserved for our subscribers

Ron DeSantis scores victory in culture war over Disneyworld controversy
A number of policy missteps – both domestic and on the international stage – have prompted disquiet about his readiness to take on the former President Trump, with donors worried he may have peaked too soon.
He faces the daunting task of closing an enormous polling gap, with Trump posting leads close to 40 percentage points, despite being indicted on felony financial charges and being found liable for sexual abuse in a New York civil trial.
'Positive alternative'
But DeSantis goes into the campaign with a large cash advantage over his rivals in the pack chasing Trump – a war chest of potentially more than $100 million – and buoyed by a strong turnout at a series of recent campaign events.
Newsletter
THE WORLD IN FRENCH
Every morning, a selection of articles from The World In French straight to your inbox
Sign-up
Never Back Down, a super PAC that has acted as the governor's de facto campaign arm before he announced, has a ground operation in most of the early nominating states and is making plans to expand.
Famously allergic to the mainstream media, DeSantis had been reaching out to the traditional national press and local reporters on campaign stops – though he will be sidestepping the press by making his big announcement on social media with Musk.
Behind the scenes, the Trump and DeSantis camps have been jostling to secure political endorsements from state lawmakers while, at the national level, Florida's congressional delegation has broken heavily for Trump.
Read more
Article reserved for our subscribers

Ron DeSantis campaigns out of his Florida 'anti-woke' lab
DeSantis has largely refrained from retaliating amid a near-daily barrage of attacks from Trump on his record, character and fitness for office, making clear that, for now at least, he would rather avoid a bitter fight with the former president's most ardent supporters.
DeSantis has also been criticized for lacking the personal touch that Trump's supporters say is one of the former president's biggest assets. But the former naval officer and congressman has been redoubling his efforts more recently to stay behind after speaking engagements to press flesh, sign autographs and have his picture taken with supporters.
The father-of-three has also been sharing the spotlight with his wife, Casey DeSantis, deployed to take the edges off her husband's aloof, standoffish image by talking up his qualities as a family man.
DeSantis has spent months preparing the ground for his White House bid, crisscrossing the country to promote his memoir, "The Courage to be Free," and making multiple stops in states seen as influential in the Republican primary contest, including Iowa, New Hampshire and South Carolina.
"If we make 2024 a referendum on Joe Biden and his failures and we provide a positive alternative for the future of this country, Republicans will win across the board," DeSantis said during a visit this month to Sioux Center, Iowa.
Read more
Article reserved for our subscribers

In the United States, the Republican Party is out of control