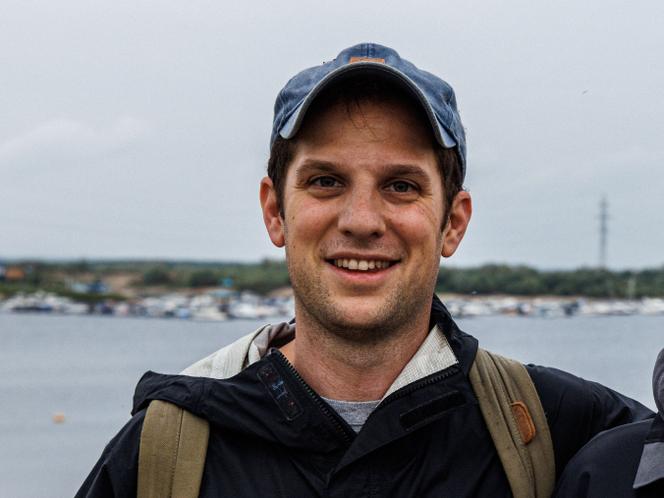 A Russian court on Tuesday, May 23, extended the arrest of wall street journal reporter Evan Gershkovich by three months in a closed-door hearing emblematic of the secrecy that has marked the case against the first United States correspond since the Cold War to be detained in Russia on spying charges.
Gershkovich, a 31-year-old American citizen, was ordered held until August 30. He was arrested on March 29, on a reporting trip in Russia on espionage charges. He, his employer and the US government have denied the charges.
Tuesday's pre-trial hearing was not announced in advance and the entire case has been wrapped in secrecy. Russian authorities have not detailed what, if any, evidence they have gathered to support the espionage charges.
Various legal proceedings have been closed to the media. No details immediately emerged about whether Gershkovich attended Tuesday's hearing or what was said. News agency Tass said the session was closed because the reporter was accused of possessing "secret materials."
One Russian news agency, Interfax, quoted a court official as saying Gershkovich's parents, themselves Soviet emigres living in New Jersey, were visiting Moscow and had been admitted to the court building but not into Tuesday's hearing. The US State Department said at least one US Embassy official attended the hearing.
Gershkovich's arrest has rattled journalists in the country and drawn outrage in the West.
The US government declared Gershkovich "wrongfully detained" and demanded his immediate release. He is being held in Moscow's Lefortovo prison.
US Embassy officials were allowed at least one prison visit to Gershkovich since his arrest in Yekaterinburg, but Russian authorities have denied permission for other visits.
State Department spokesman Matthew Miller told reporters in Washington: "We once again call on Russia to comply with their obligation to provide consular access to him."
He added that the charges against Gershkovich "are baseless and we continue to call for his immediate release as well as for the immediate release of Paul Whelan."
Partner service
Learn French with Gymglish
Thanks to a daily lesson, an original story and a personalized correction, in 15 minutes per day.
Try for free
Whelan, a Michigan corporate security executive, is serving a 16-year espionage sentence in a remote Russian prison. The retired US Marine was detained in 2018. Whelan and Washington deny he spied on Russia.
The administration of US President Joe Biden had hoped to secure Whelan's release during negotiations on a prisoner exchange that eventually freed American basketball star Brittney Griner from a Russian prison last December.
Analysts have pointed out that Moscow may use jailed Americans as bargaining chips in soaring US-Russia tensions over the Kremlin's military operation in Ukraine.
In a statement released after Tuesday's hearing, The Wall Street Journal said: "While we expected there would be no change to Evan's wrongful detention, we are deeply disappointed. The accusations are demonstrably false and we continue to demand his immediate release."
Read more
Article reserved for our subscribers

In Russia, lawyers are caught in the Kremlin's crosshairs