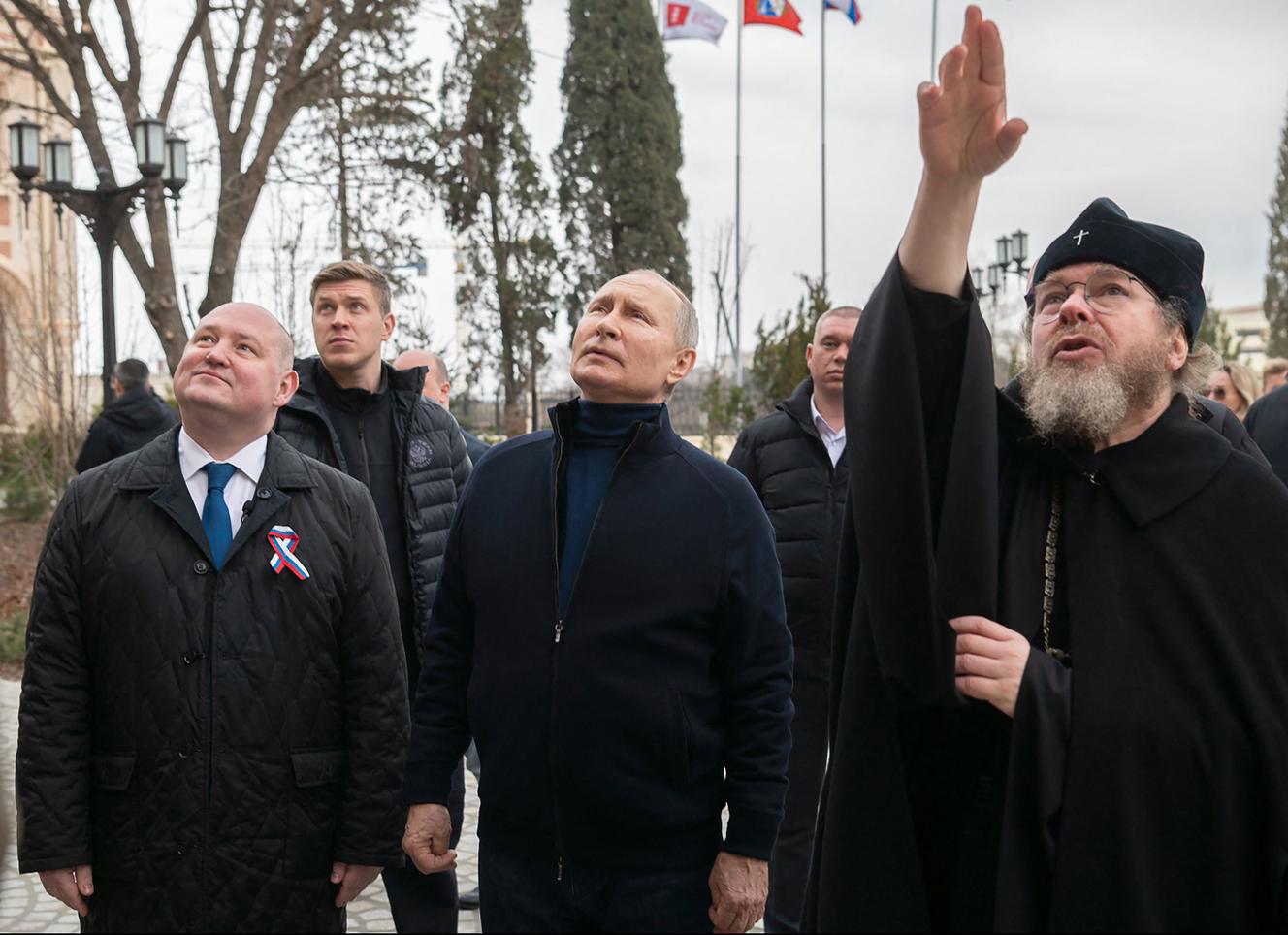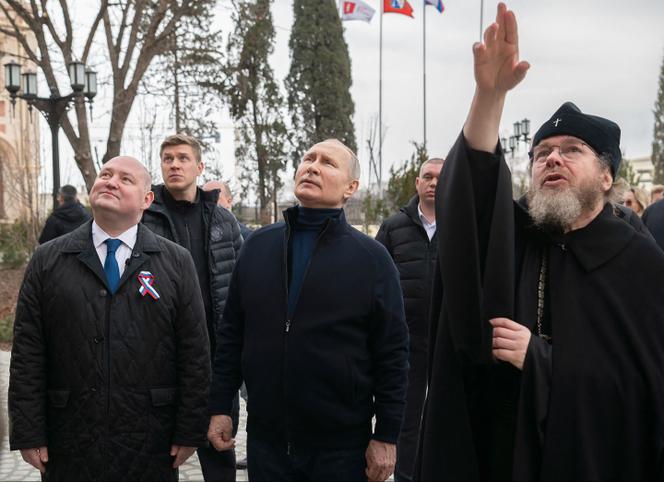 Russian President Vladimir Putin visited the city of Mariupol, the Kremlin's press service said Sunday, March 19, according to Russian news agencies.
This is the Russian leader's first trip to the port city in southern Ukraine, which Moscow captured after a long siege. Putin was in Crimea on Saturday to mark the ninth anniversary of the peninsula's annexation.
Putin's surprise visit to Crimea was his first to the peninsula since he sent troops to Ukraine on February 24 last year, apart from when he drove across the bridge linking the territory to mainland Russia last December. Russian state TV showed him visiting the Black Sea port city of Sevastopol, accompanied by the local Moscow-appointed governor Mikhail Razvozhayev.
Russia annexed Crimea from Ukraine in 2014 following a referendum that was not recognized by Kyiv and the international community.
Speaking at the Davos forum in January, President Volodymyr Zelensky said Ukraine aimed to take back Crimea, "our land". Moscow has refused to include it in possible peace talks.
Read more
Article reserved for our subscribers

The Russian rebels fighting alongside Ukraine
'Void' ICC warrant
Putin's visit came a day after the International Criminal Court issued an arrest warrant for him over the "deportation" of Ukrainian children.
Kyiv says more than 16,000 Ukrainian children have been deported to Russia since the start of the conflict last year, many of them placed in institutions and foster homes.
We are interested in your experience using the site.
Read more
ICC issues arrest warrant for Putin over alleged Ukraine war crimes
ICC prosecutor Karim Khan told AFP Friday that Putin was now liable for arrest if he set foot in any of the court's more than 120 member states. The 70-year-old Russian leader has yet to publicly comment on the warrant. But the Kremlin dismissed the legal validity of the warrant, arguing that since Russia did not recognize the ICC's jurisdiction, it was "void".